Yesterday was Jackson's last day of school and the temperatures were a sure sign of what summer will be like in Oklahoma. Hot and sticky!  We celebrated the last day of school with 50 cent corn dogs from Sonic (that Jackson didn't eat).
A nap was not happening when there was a water hose and sunshine waiting outside.  Jackson officially kicked off summer with mud puddles, popsicles and a much-needed haircut!
Can I just say how happy I am that it's summer? Hair cuts are a breeze when I can give Jackson the water hose to distract him!
It's hard to believe this is our last summer before Jackson starts school full-time. Come August he will be going to school five days a week (which will make having to answer his constant question "cool day?" a lot easier).
This summer will be about making sweet memories.
Sticky, sweet, ice-cream melting memories. 
And we'll eat our fair share of ice cream too!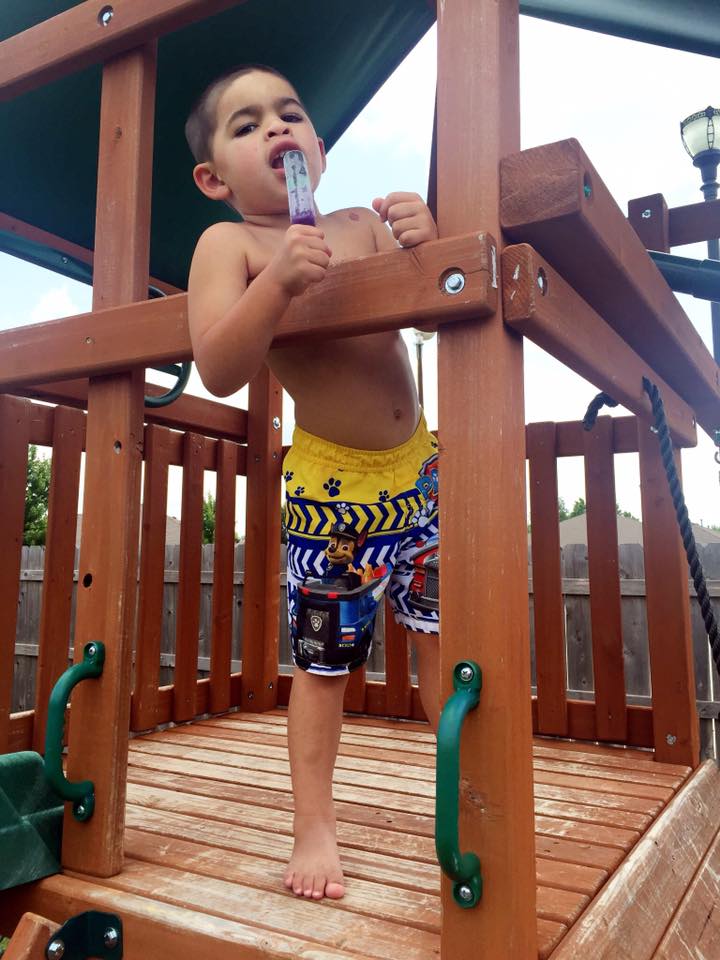 Here are a few of the activities we hope to mark off our bucket list this summer.
1. Play in the Fountains in Sundance Square.
2. Head Back to Destin for another Wonderful Week at the Beach.
3. Autry's Annual Visit to Oklahoma.
4. Go Swimming.
5. Slurp a Sprittle from Classic 50's.
6. Watch Fireworks.
7. See Dolphins and other Sea Life at the Aquarium.
8. Play in the Backyard Until Dark.
9. Spend the Day at the Water Park with Family and Friends.
10. Make Kool-aid.
11. Have a Pizza Picnic.
12. Explore a New Place We've Never Been.
13. Build a Sandcastle.
14. Go see Finding Dory.
15. Make Memories with our Friends.
What's on your summer bucket list? I'd love to hear where you'll be traveling and how you plan to stay cool during the dog days of summer!