One of the most difficult parts of the special needs journey is grieving the life you thought you would have. And that grief isn't a one time thing. It can hit you at the most random times.
As parents, we all have dreams for our kids. We imagine what it will be like watching them play sports. We can't wait to take them to Disney World. We daydream about what they'll be when they grow up.
But life doesn't go as planned after a diagnosis. 
There's a lot of normal things we don't get to do.
But Sunday was different.
Sunday I got to be a soccer mom.
Thanks to an amazing organization in our community Jackson got to play soccer like any other 4-year-old boy.
He had the jersey. He had soccer socks and cleats. He had a blast!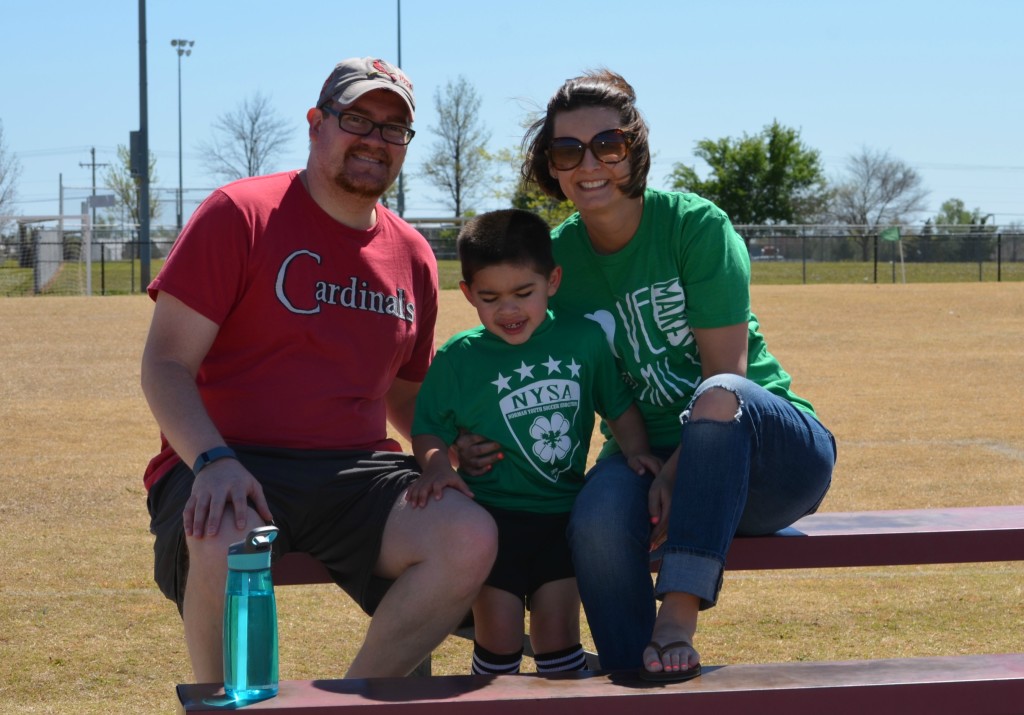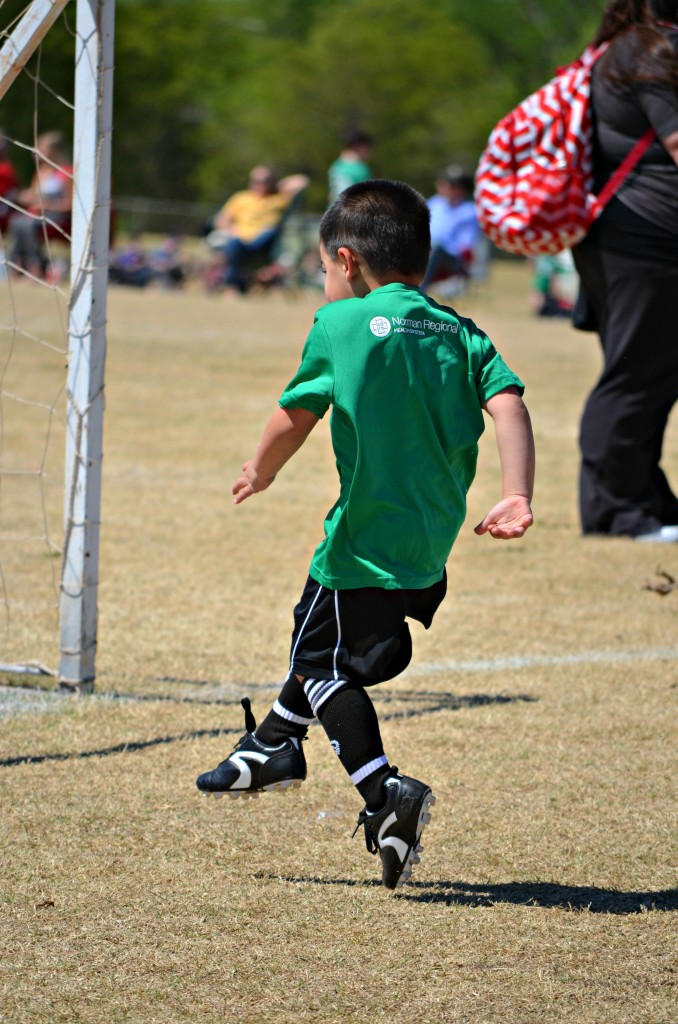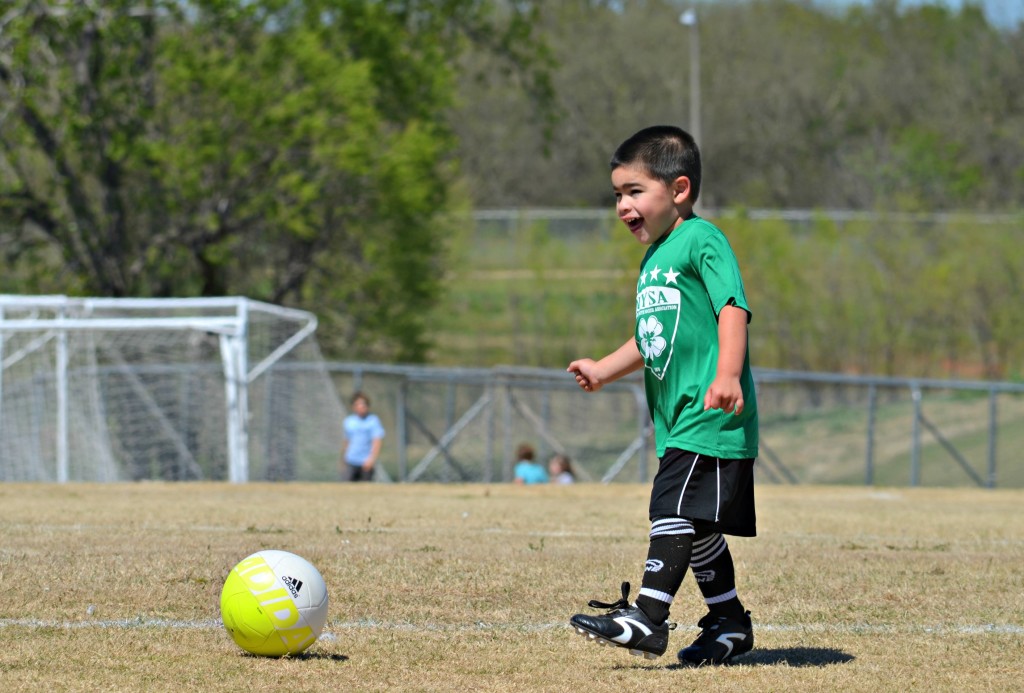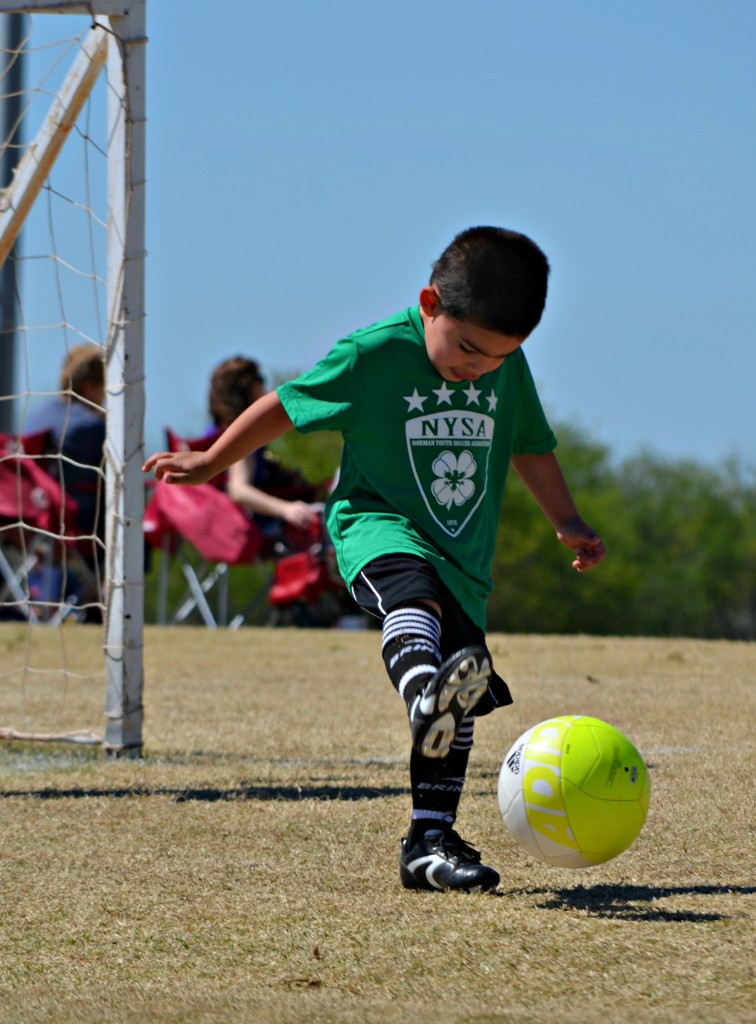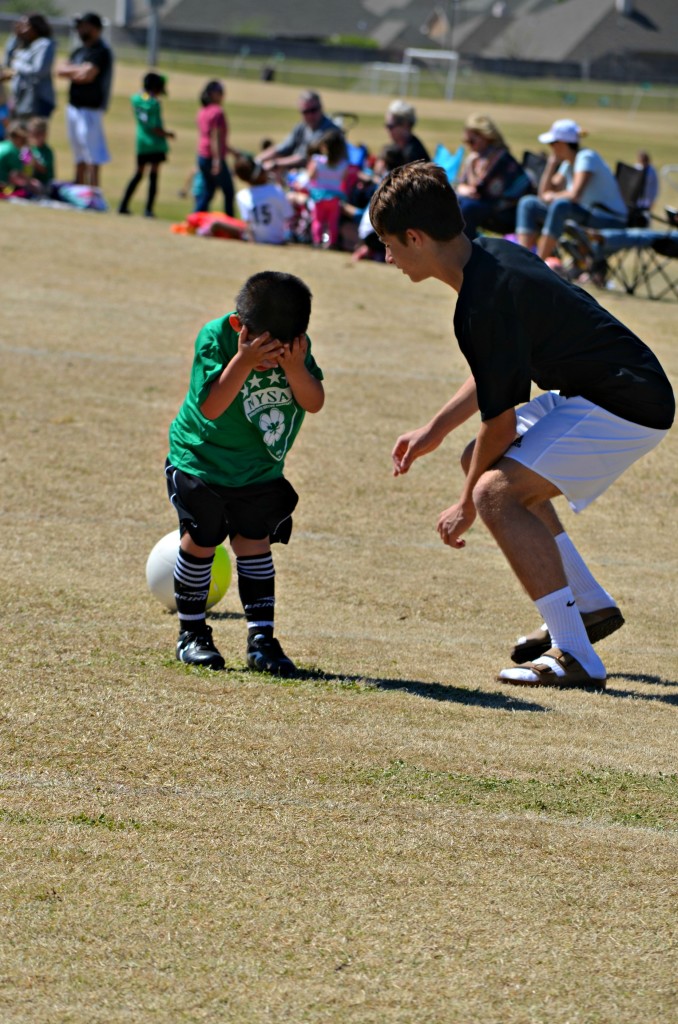 The Opportunity to Play Soccer (TOPS) is a National Program through the United States Youth Soccer Association. It provides children with additional physical and mental needs the chance to play soccer. Members of the high school soccer team paired up with the kids and taught them the basics of the game.
Honestly, we were a little nervous when we signed Jackson up. We've tried other activities (like gymnastics) and it hasn't worked. I was worried Jackson might confuse soccer with football and do some tackling on the field, but the experience was better than I could have dreamed.
My little soccer star ran around that field, kicked the ball and laughed.
He stopped to gaze at an airplane.
The Oklahoma wind almost blew him off the field.
His cheeks were red.
My heart was full.
Ten minutes before practice was over Jackson said, Tired. Ready to go, and headed for the car. The mama of Jackson's coach was worried her son hadn't made practice fun enough for him. We assured her that wasn't the case at all. We were  impressed he focused on the game for an entire 45 minutes.
We weren't in the car ten minutes before Jackson was sound asleep. He couldn't even hold his eyes open for his celebratory Dr Pepper.
Later that evening as we played outside, Jackson said, ready to go soccer.
I assured him we'd go back on Sunday.