Life as a special needs parent is full of ups and downs and twists and turns. We've had our share this week.
On Tuesday we had a successful meeting with school officials. Sometimes it's a challenge getting teachers and administrators to understand the effect Sensory Processing Disorder has on kids in the classroom. These struggles can look like bad behavior when it's really not. During our meeting this week, God answered prayers and worked out details. The school occupational therapist requested that Jackson have a sensory diet at school. This is HUGE! A sensory diet could be the game changer we need for Jackson to succeed in the classroom.
We were still celebrating the school success when we found out our insurance still hasn't paid claims from 2015.
The news didn't knock me to my knees but it did cause me to doubt just a little. 
That's when I heard Him whisper: deeper dependence. 
We sing a song at church called Sinking Deep.
Your love so deep
Is washing over me
Your face is all I seek
You are my everything
I think these words are a beautiful illustration of the special needs journey.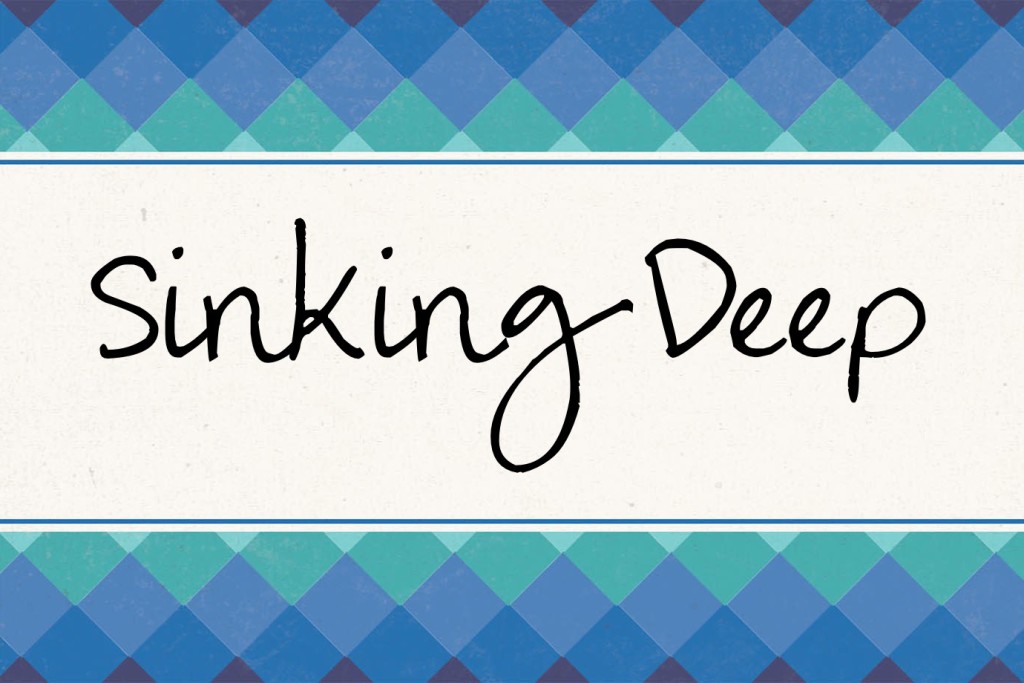 Sinking deeper; dependent on Jesus. 
The insurance stuff clouded my mind the rest of the day, but I had a game plan and was ready to go to battle with the insurance company.
But Wednesday morning, through a short devotion, God reminded me that He never intended for me to fight this battle alone.
The LORD will fight for you; you need only to be still. (Exodus 14:14)
God wants to fight our battles for us.
Sinking deeper; dependent on Jesus. 
So I asked Him to fight.
I asked Him to replace my doubt with trust.
Later that morning at our speech therapy appointment, I stopped by the front desk to pay our bill and check on the status of our claims. Not only had our claims been approved; but we had a credit that covered our January copays.
One battle won.
And although we're still waiting on occupational therapy claims to be approved, I'm choosing to sink deeper.