I remember Christmas being such a magical time when I was a child; and I'm reliving that magic now that Jackson is old enough to experience it himself. There is nothing quite like seeing Christmas through his eyes.
Most mornings I wake up to find him standing in front of our tree saying wow!
I can't get enough of hearing him say Ho Ho Ho!
And he has perfected his wish list to Santa: train, truck, toys and race car.
This year we've cut way back on the material things to better enjoy the memories.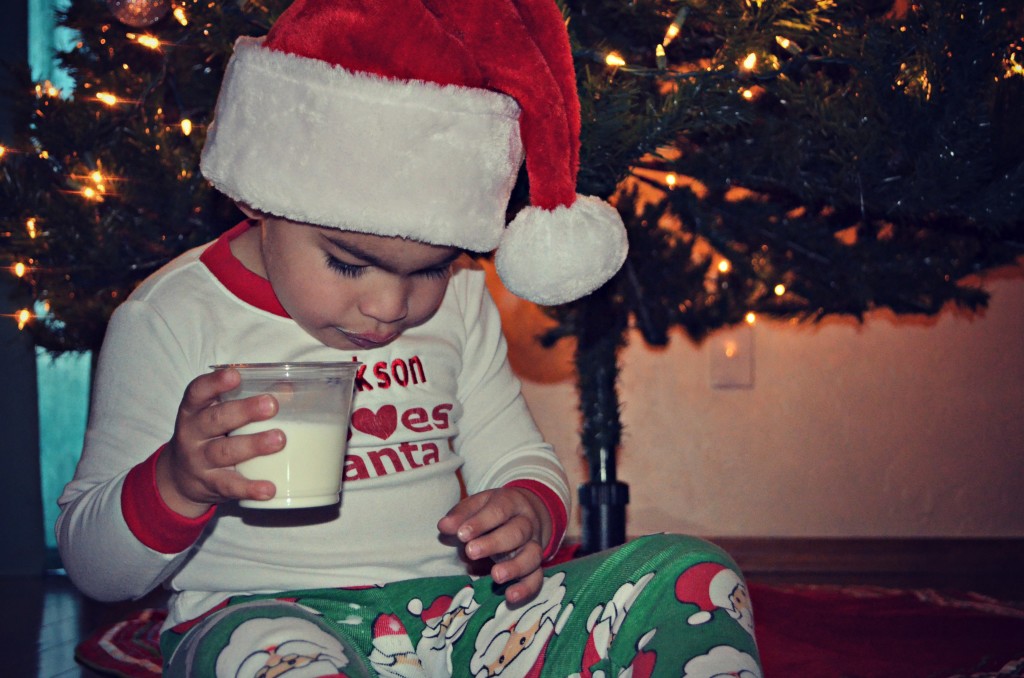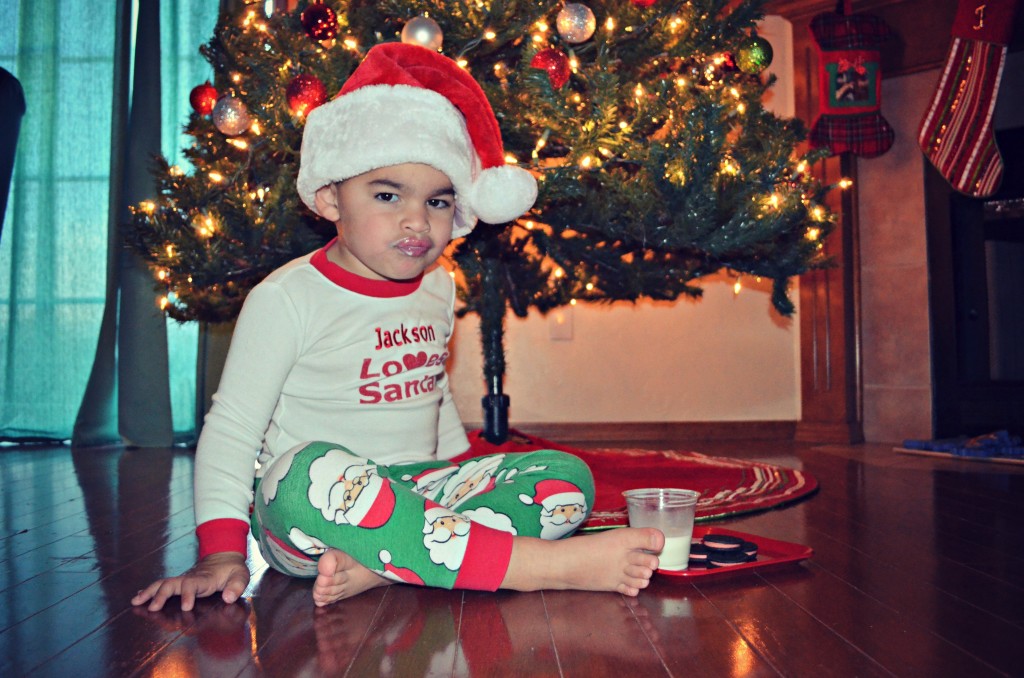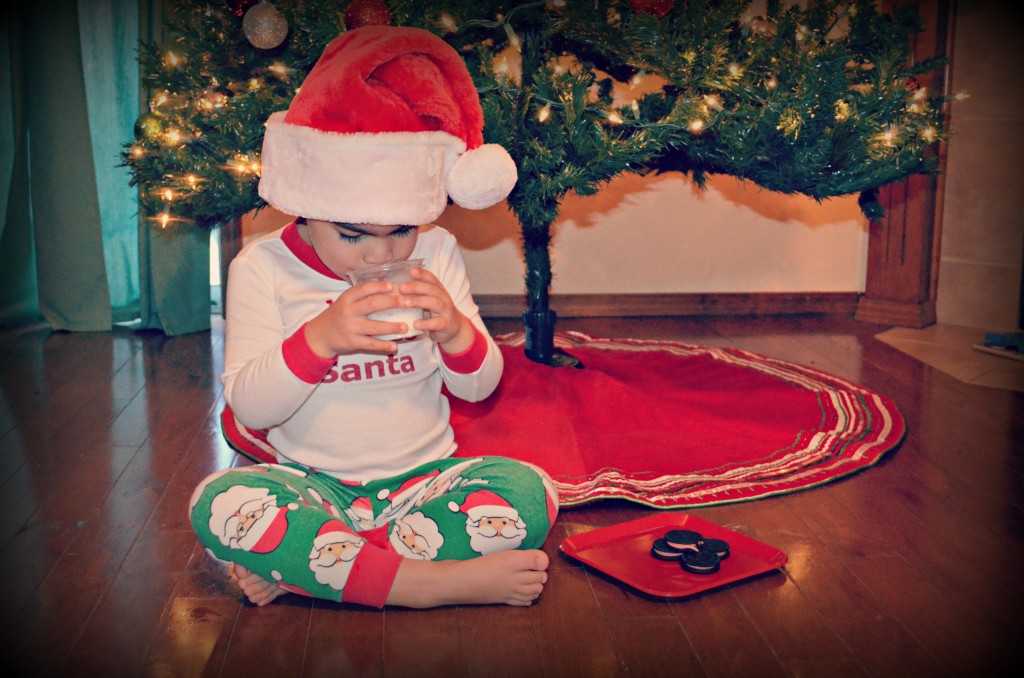 Here's a few of the things I'm looking forward to doing as a family this year.
1. Visit Santa 
2. Write Santa a Letter
3. Watch Christmas Movies By the Glow of the Tree Lights 
4. Put on Our PJ's and Drive Around to Look at Christmas Lights
5. Make Christmas Cookies 
6. Make Jesus a Birthday Cake on Christmas Eve
7. Leave a Piece of Jesus' Birthday Cake for Santa (with a cold Dr Pepper)
8. Christmas Morning: Sing Happy Birthday Jesus and Eat Birthday Cake for Breakfast 
9. Take Jackson to See the New Chipmunk Movie 
10. Read and Watch The Polar Express
11. Fill Shoeboxes for Operation Christmas Child 
12. Drink a Peppermint Mocha from Starbucks 
13. Listen to Christmas Music 24/7 
14. Read Through Ann Voskamp's The Greatest Gift to keep the true meaning of Christmas alive in my heart. 
15. Read Christmas Stories Before Bed Each Night
What are some of the ways you'll make memories with your family this Christmas? I would love for you to share!