One of my favorite Christmas traditions is the overflowing basket of books that's next to our Christmas tree. We began giving Jackson Christmas books on Christmas Eve his very first Christmas. I can still remember the first Christmas book we read to him (at just a few days old). I'm so glad I snapped this picture to capture this sweet memory.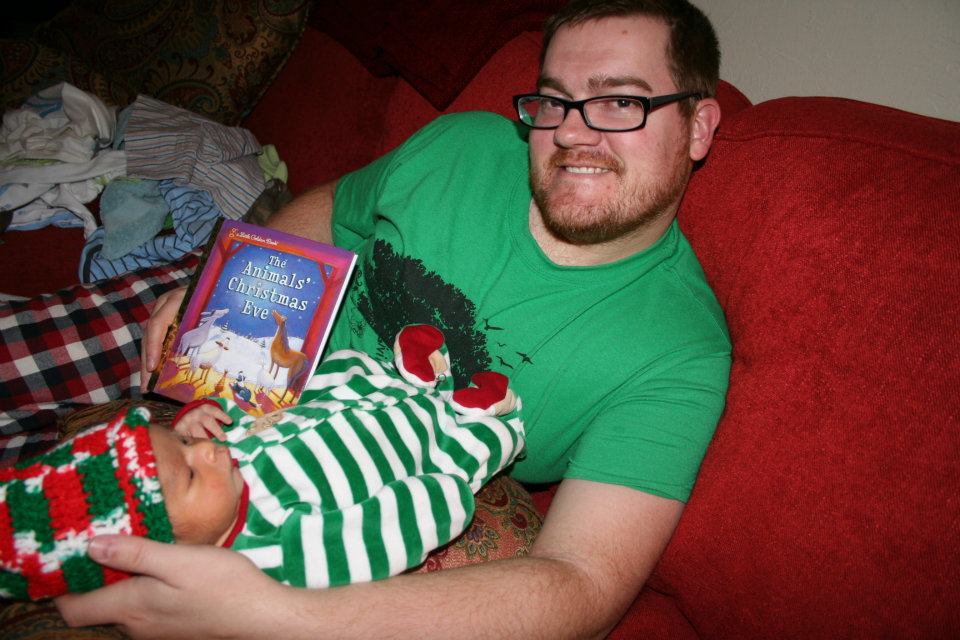 We spend the days leading up to Christmas reading a book (or two or three) before bed each night. Jackson's current favorite: Little Blue Truck's Christmas.
And one of the best memories made this year? Jackson listening to me read my favorite Christmas book: The Polar Express.
So what Christmas books do you and your littles love?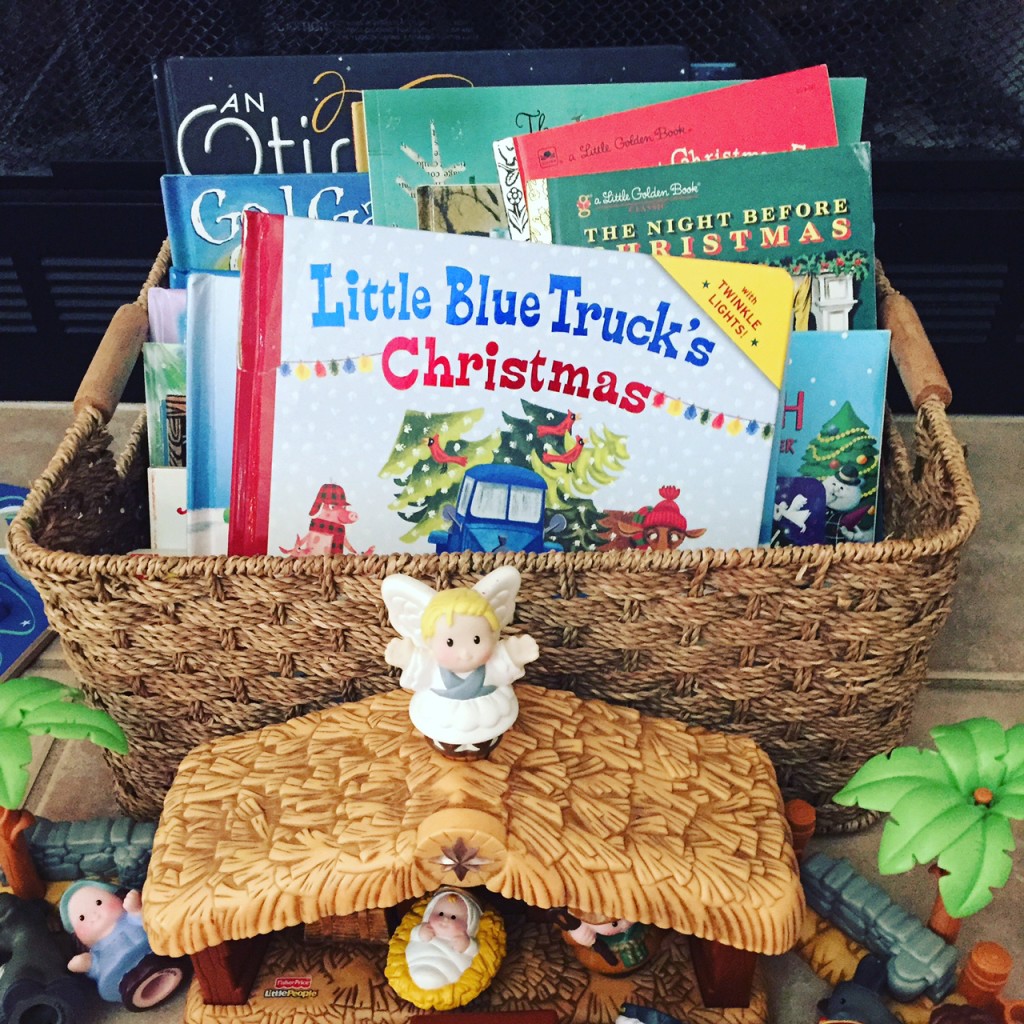 Here's a list of some of our favorite Christmas books:
Little Blue Truck's Christmas By Alice Schertle
Happy Birthday, Jesus!  By Michelle Medlock Adams
What Is Christmas? By Michelle Medlock Adams
Who Is Coming To Our House? By Joseph Slate
Bear Stays Up For Christmas By Karen Wilson
Santa's Favorite Story: Santa Tells the Story of the First Christmas  By Hisako Aoki
God Gave Us Christmas By Lisa Tawn Bergren
The Spirit of Christmas By Nancy Tillman
An Otis Christmas By Loren Long
The Polar Express By Chris Van Allsburg
Don't tell Jackson, but this year we are adding Llama, Llama Holiday Drama and How to Catch Santa to our Christmas collection. He will unwrap them December 24th and we'll read them before we fall asleep waiting for Santa.
***All these books can be found at your local bookstore or on Amazon.***