Ann Voskamp says Advent is made up of moments. (The Greatest Gift)
The moment the angel appeared before Mary.
The moment Mary felt the kick within her womb.
The moment Joseph knew he was supposed to stay.
The moment two unlikely parents set off for Bethlehem.
The moment a tiny baby, who would change the world, was born.
One moment after another leading up to the miracle.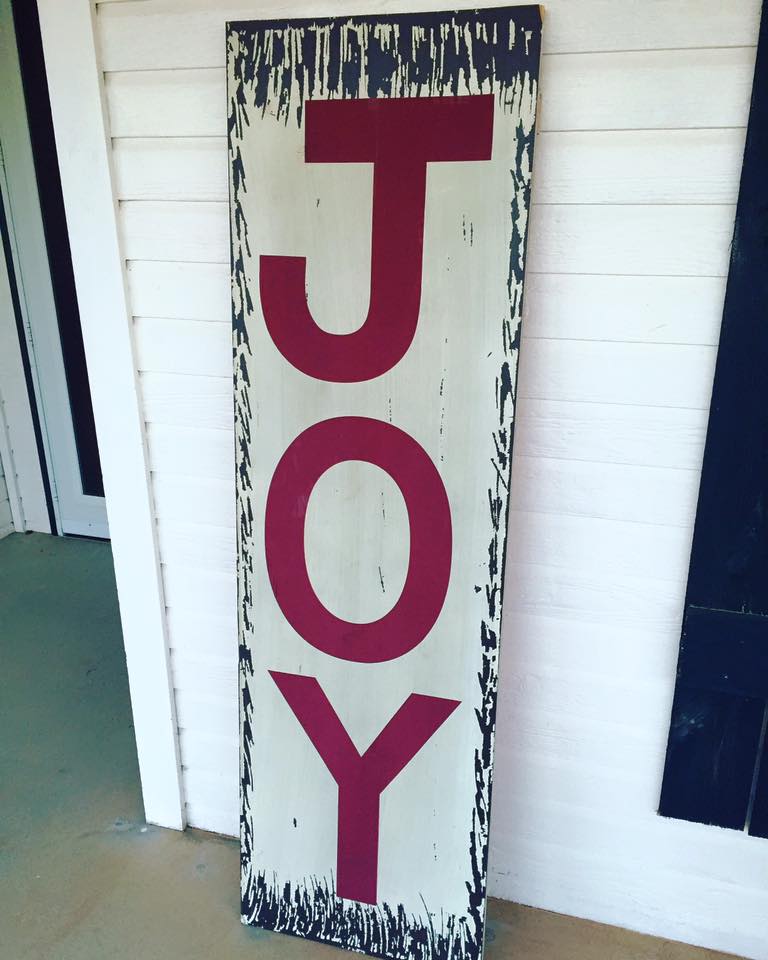 There was a moment yesterday on our front porch.
God gave me a glimpse of the miracle He continues to work in Jackson's life.
A boy, who's every word is a miracle, walked up to my Christmas sign and said, "J. O. Y." as he pointed to each letter.
And in that moment, tears filled my eyes and joy filled my heart.
God never stops reminding me that though his words are few, Jackson's one smart cookie.
Many moments from the past four years led to our front porch miracle.  
Many moments of heartache and struggle.
But God says to consider it pure joy whenever we face trials of many kids, because you know that the testing of your faith develops perseverance. Perseverance must finish its work so that you may be complete, not lacking anything. (James 1:2-4)
Pure joy was felt on the front porch.