1. It's Time to Start Writing Again 
I took a much needed blogging break this summer. I felt God asking me to take a step back and really evaluate my motives for writing. I've discovered He's calling me to a small, yet impactful life as a writer. I learned a lot during my writing sabbatical. It's finally time to come back to this place and share our story in hopes that it always points my readers to Christ. It probably won't look the same as it once did, but I"m eager to write again and I feel good about where God's leading. I'll share more with you next month.
2. Sometimes You Have to Take A Step of Faith 
The hardest part of being a self-published author? Putting myself out there.
But this month I stepped out of my comfort zone and contacted two small bookstores in our area about having events in November. And guess what? They both said yes! I'll be having several book signings next month in honor of National Adoption Awareness Month. I'm excited to share our story; because I believe without a doubt it's what God's called me to do.
I came across 1 Peter 2:10 from The Message recently and was reminded that God has chosen me to write in order that He may be glorified.
You are God's instruments to do his work and speak out for him, to tell others the night and day difference he made for you. 
3. I Have Puppy Fever
I'm dying to get a Goldendoodle!!!!
My mom will kill me; especially since my Yorkie now lives with her. A tiny (aging) Yorkie and a sensory seeking kiddo doesn't always work out so well. Jackson loves Story and Story loves him, but overall she's a much happier dog living in Texas.
But Jackson LOVES animals (and we've seen amazing things happen when he's on a horse) and I just want the boy to have his own dog. Because every boy needs a dog!
Goldendoodles are supposed to be amazing with children and are considered the perfect breed to train as a therapy dog. That's what I'd really like to do – get a Goldendoodle and train it to be a therapy dog for Jackson.
So we'll see if our family grows by four feet in the near future.
We've already got a name picked out!
4. I'm Slightly Obsessed with Project Life 
Slightly might be an understatement. I recently organized my scrapbook closet and counted 15 Project Life core kits. If you do the math, that's 9,000 pretty little cards to slip into a scrapbook. Needless to say, I split those kits up and shared the Project Life Love with some friends. I've also banned myself from purchasing anymore Project Life in the near future.
5. Hearing Jackson Pray Does My Heart Good 
Lately, when Jackson and I pray, he either repeats the words I say or takes off on his own babbling tangent. It's seriously music to my ears. I just smile as I listen to him, his eyes squeezed so tight they wrinkle at the corners. I can only imagine how God must feel. I might not understand all the words; but God does. And I love that he always ends with a bold men (his version of Amen!)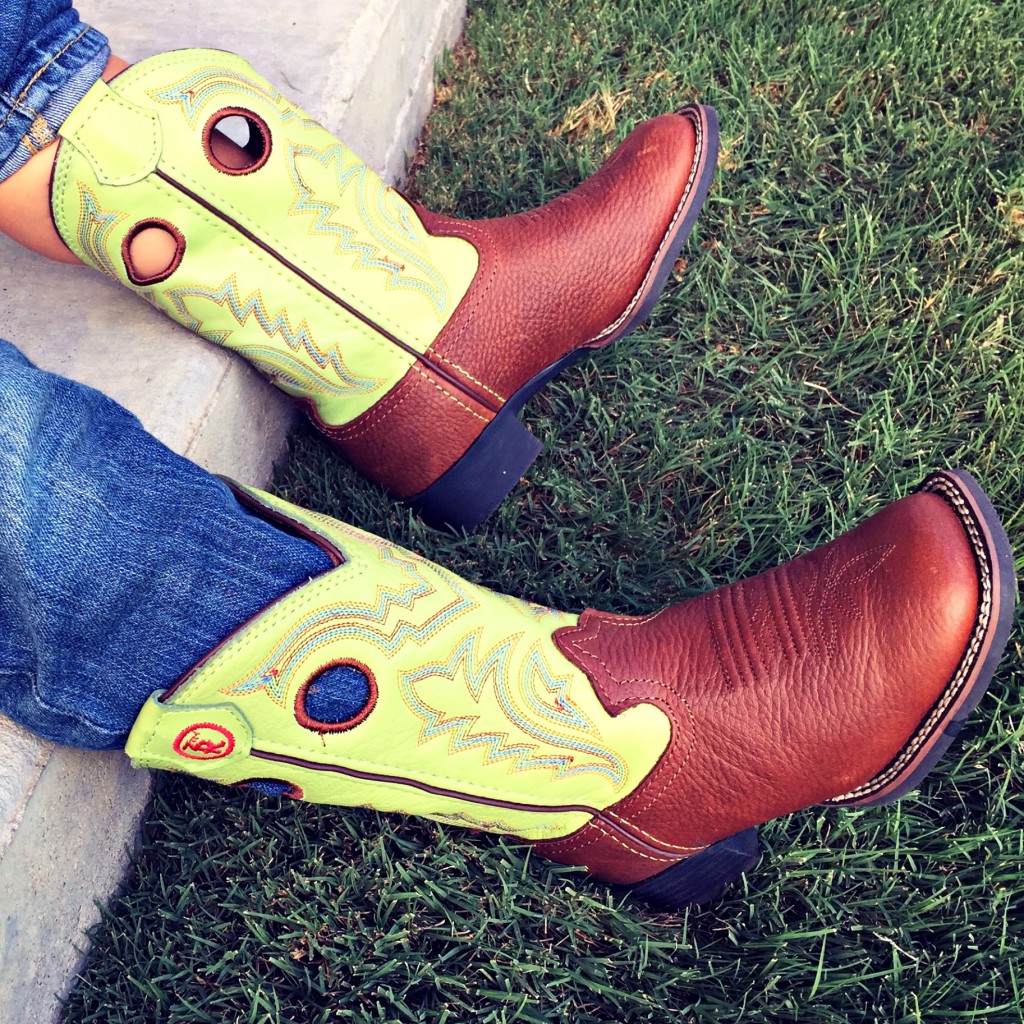 6. My Children's Book Is In The Hands of An Apraxia Expert 
I've had to jump a few hurdles in order to get my children's book in the hands of families who are walking the same Apraxia journey that we are. Imagine my surprise when Jackson's speech therapist told me she gave Dave Hammer – a national Apraxia expert – a copy of my book! I was even more excited to hear that he loved it. I'm praying this will open the door for more families to hear about the book so that other kiddos can share their story as they work to find their voice.
7. Ear Tubes Are A Piece of Cake Compared to Tonsillectomies 
Jackson got tubes at 8 a.m. and was swinging in the backyard by 10! Only my kid wouldn't need to sleep off the meds the day of surgery! I'm just thankful it was a quick and easy procedure (unlike the torturous tonsillectomy) and am hopeful that ear infections will be a thing of the past.
8. There's Nothing Cuter than a Boy in Cowboy Boots 
We took a trip to Texas to visit Pop and Lolli and Jackson got his first real pair of cowboy boots! He is so proud of them! The toes were scuffed within minutes of wearing them in the backyard, but what's a pair of cowboy boots if you don't get break them in.
9. God Is My Provider 
Our insurance company began denying Jackson's speech and occupational therapy in August. We weren't completely shocked when we found out; but the thought of having to pay for all of these therapies out of pocket caused a tad bit of anxiety. We've been told our therapists can request additional sessions and they will be granted if they can prove medical need. All the paperwork has been submitted and now we just wait and pray it's approved.
This whole fiasco has reminded me that God is my provider. My security is not found in my bank account, in an insurance plan, or in my ability to fix the mess. God has been beyond faithful and has provided for all of Jackson's therapy needs since he was 18-months-old. I have no doubt He will continue to do so. We're just going through a little faith test at the moment.
10. Take the Spur-of-the-Moment Trip to Eureka Springs
After a rough week of dealing with insurance drama and the weariness that sometimes comes with parenting a child with special needs, we decided to load up and drive to Arkansas to find Fall. Fall is my absolute favorite time of the year and it was the perfect way to celebrate our 7th wedding anniversary. We were greeted by a crisp 52 degree morning and golden leaves fluttering down. It was perfection!