1. Winter Stroll By Elin Hilderbrand
I was having a rough day when I opened the mailbox and was greeted by an Amazon box. I had totally forgotten that I'd pre-ordered Hilderbrand's sequel to Winter Street, which I read this time last year and really enjoyed. I picked up right where I had left off with the Quinn Family (and all their drama) as they prepare for another Christmas on Nantucket. It's the perfect book series to put you in the holiday spirit!
2. Ephesians, Philippians & Colossians 
This month I continued the SheReadsTruth study, on Galatians, Ephesians, Colossians and Philippians. I've really enjoyed reading these books in The Message. The verses come alive and speak to my heart differently when I change things up and read from a translation other than the NIV.
A few of my favorite verses from this study:
I eagerly expect and hope that I will in no way be ashamed, but will have sufficient courage so that now as always Christ will be exhaled in my body whether by life or by death. (Philippians 1:20)
I pray I would go out into the world uncorrupted, a breath of fresh air in this polluted society. May I provide people with a glimpse of good living and of the living God. (Philippians 2:14-15)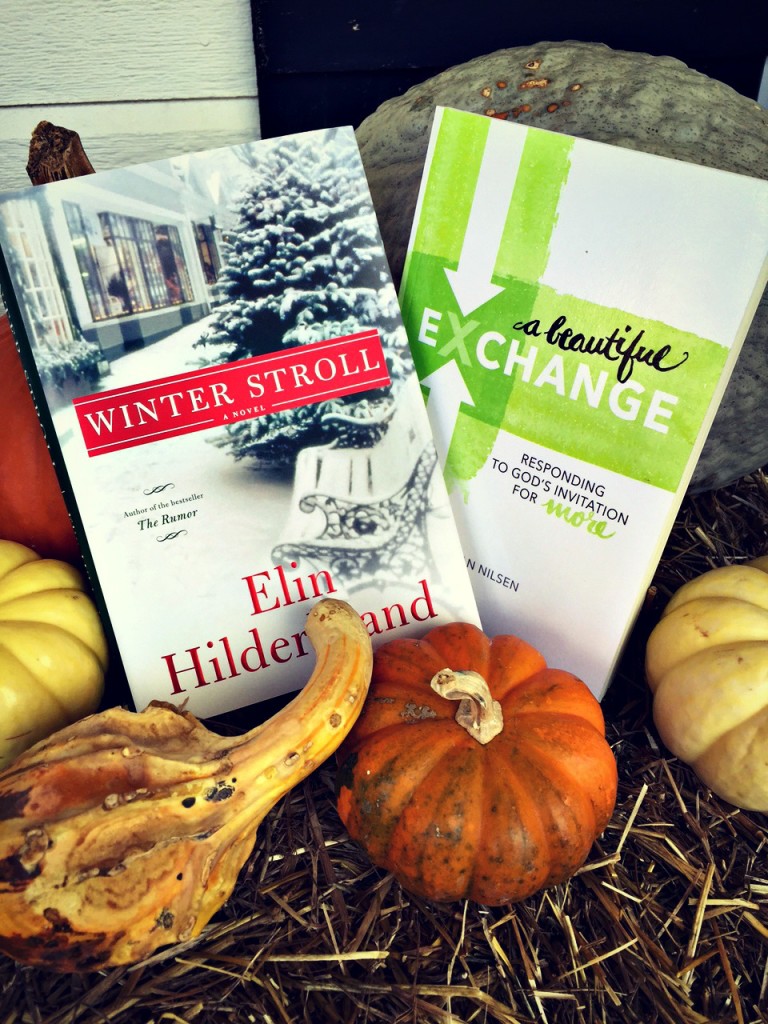 We pray that you'll have the strength to stick it out over the long haul – not the grim strength of gritting your teeth but the glory strength God gives. It is strength that endures the unendurable and spills over into joy, thanking the Father who makes us strong enough to take part in everything bright and beautiful that He has for us. (Colossians 1:11-12)
Lord, let me continue in my faith, established and firm, not moved from the hope held out in the gospel. (Colossians 1:23)
3. A Beautiful Exchange: Responding to God's Invitation for More By Megan Nilsen
I'm always up for reading a good adoption story. But this book is about more than adoption. As Megan says, it's a story that changes the world around you because it changes you! 
A Beautiful Exchange is an invitation to exchange our comfortable lives for the adventure God is calling us to live.
Megan will be guest posting here next month in honor of National Adoption Month and I'll be sharing a more in-depth book review.
What did you read this month? I'm always looking for a new book to add to my Amazon wish list.