There are many things I adore about summer; and this one has overflowed with gifts and memories made. But as August slipped away and September was ushered in, my heart began to anticipate my absolute favorite time of the year – FALL!
Fall is a feeling.
Nostalgia that overcomes me the moment the leaves begin to turn and the air turns crisp.
A season of gratitude.
Slow. Simple. So many blessings.
This Fall I'm anticipating…
1. Taking a trip to see fall foliage
I'm crossing my fingers that this will be a trip to Boston to see some dear friends; but we've also talked about taking a weekend trip to Arkansas to see the leaves in all their splendor.
2. Visiting Pumpkin Patches
Our favorite local pumpkin patch is the Parkhurst Pumpkin Patch. We've taken Jackson the past two years and it's so much fun! He loves to feed the animals, take a hay ride and pick out the perfect pumpkin.
This year I'm hoping we can take a day trip to check out a new pumpkin patch in Claremore, OK. It looks like the perfect spot for a mini Fall photo shoot!
And if we end up in Texas, we will definitely go back to the Lone Star Family Farm. Jackson had a blast when we visited last year. They have a huge slide that entertained him for the majority of our trip. Even Pop got in on the fun!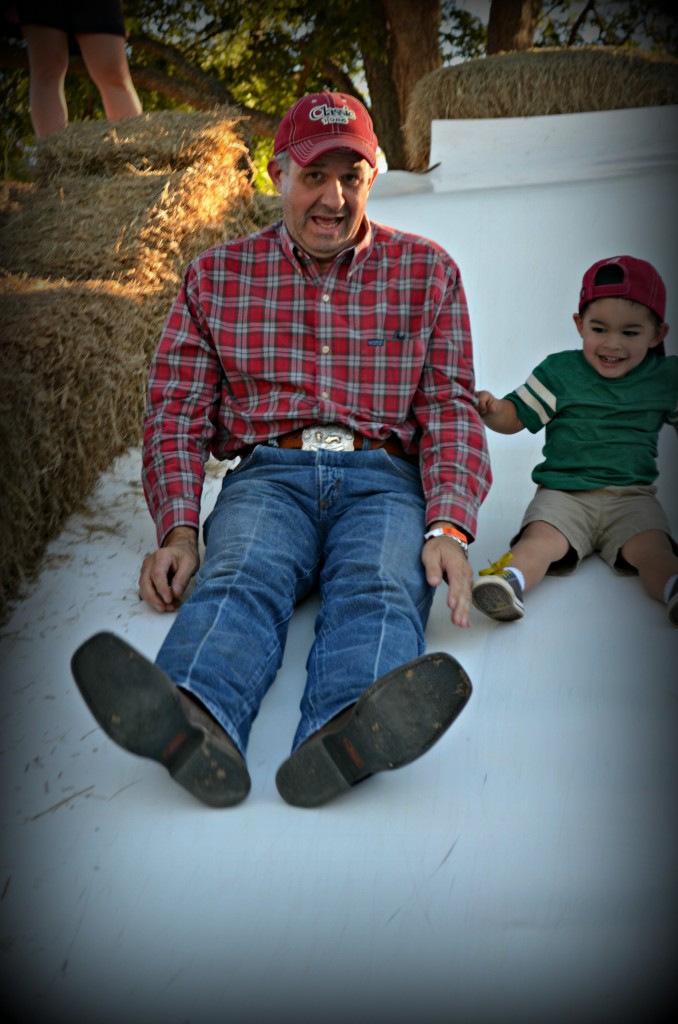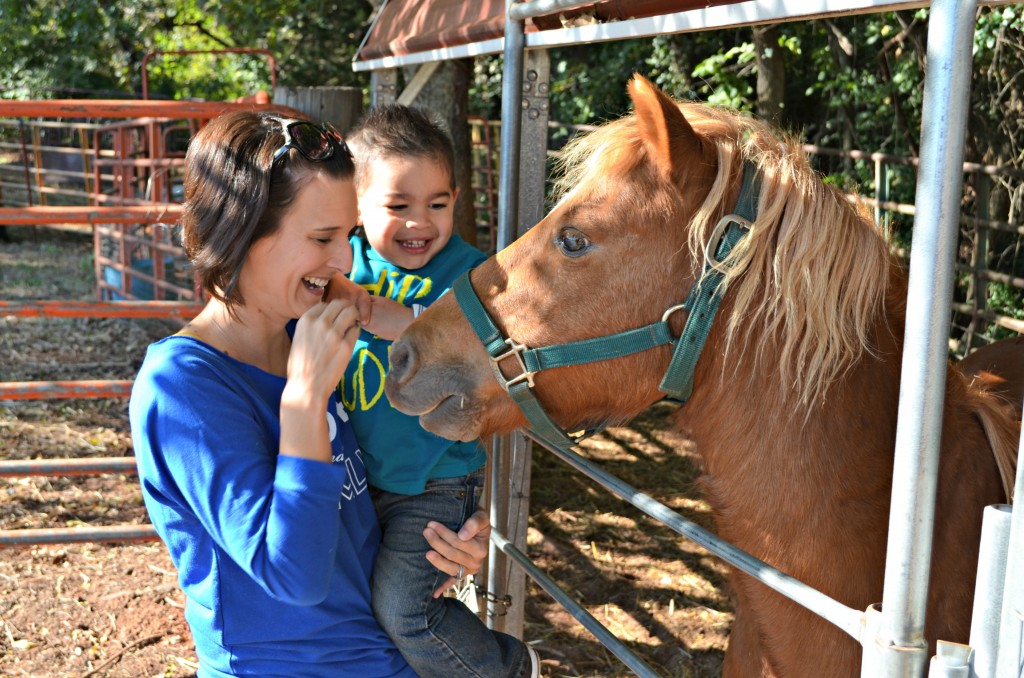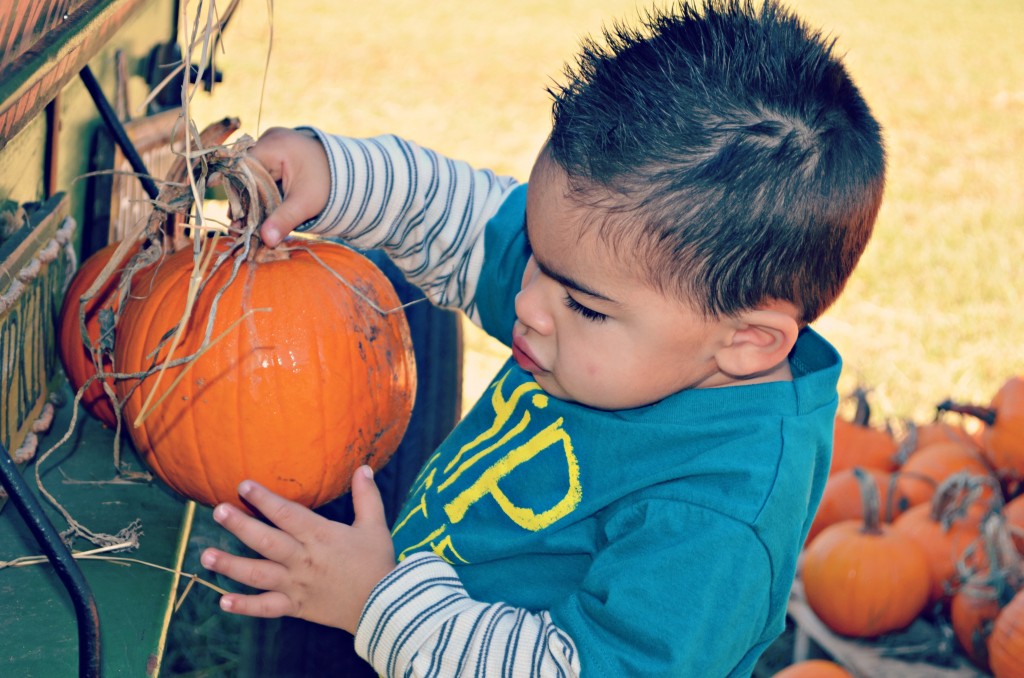 3. Carve Pumpkins
4. Burn My Pumpkin Spice Candle 24/7
I'll let you in on a little secret…don't go out and spend $20 on a pumpkin spice candle. Go to WalMart, spend $4 on the MainStays brand, and be amazed! This has been my go-to candle for several years. There's nothing like opening the windows, lighting a candle, and cozying up under a blanket with a good book.
5. Hang My New Wreath
I love decorating for Fall and I can't wait to hang my new wreath on the front door!  Burlap Queen Handmade did an amazing job on this pumpkin burlap wreath!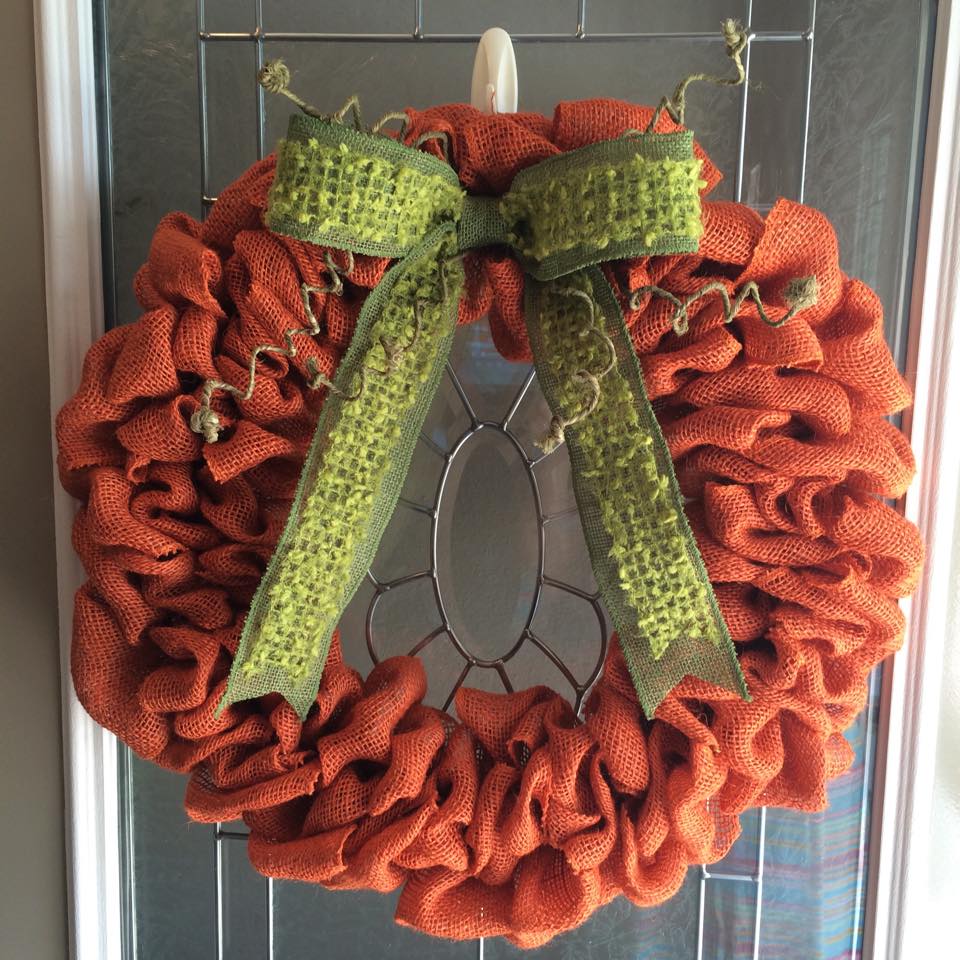 6. Make Our Favorite Fall Meals
There are just some recipes we don't make in the heat of the summer. Fall means cranking up the Crockpot and making our favorite comfort foods. This simple chicken pot pie recipe is one of our Fall favorites. I also enjoy making and munching on these apple oatmeal cookies.
7. Trick or Treating
8. Open the Windows and Read Under My Favorite Cozy Blanket
9. Celebrate My Mom
October is Breast Cancer Awareness Month. We will definitely be wearing pink and celebrating the fact that my mom is cancer free!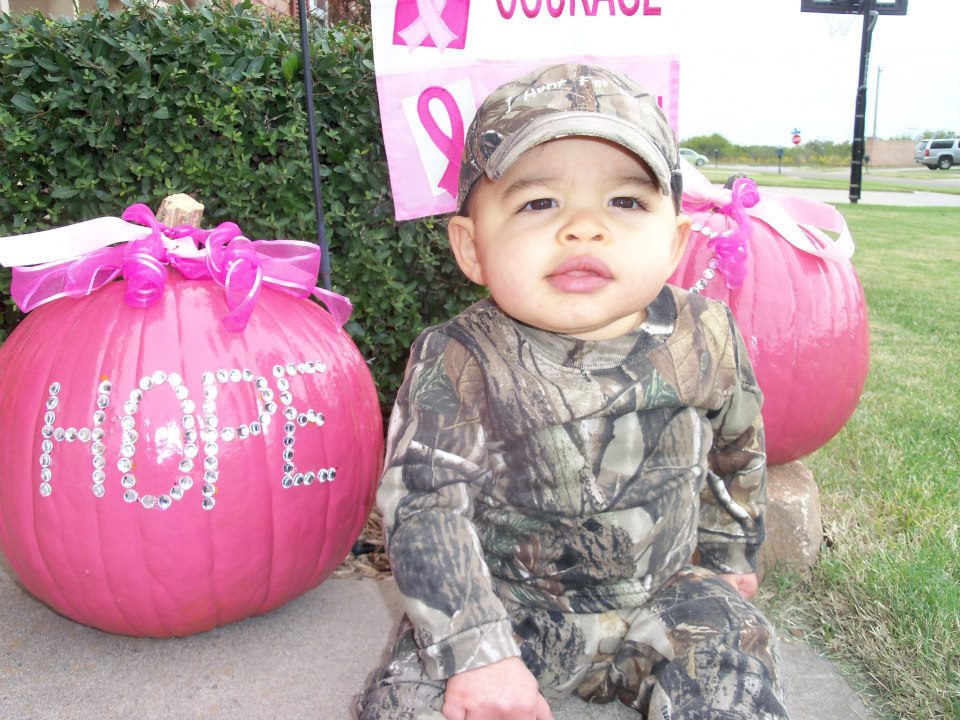 10. Dig Out My Favorite Cool Weather Pajamas
I love pajamas; especially my set from Soma. They are a little pricey (mine were a Christmas gift) but they are the softest, most comfy pjs ever! I can't wait to snuggle up in them on a crisp Fall night.
11. Be Reunited With All My Favorite Characters
The TV has hardly been on this summer, but come September 21st I will be reunited with Rick and Kate (Castle) and will look forward to solving murders with them on Mondays. Yes, I do have a little Castle obsession. I also look forward to the return of Grey's Anatomy, even though McDreamy is no longer with us.
12. Celebrate National Adoption Day
This year National Adoption Day is November 21st, but the entire month of November is devoted to raising awareness about adoption.
13. Plant Pansies
I enjoy sprucing up my flower bed more in the Fall than I do the summer. For one, hundred degree temperatures don't threaten to kill everything. I love planting pansies and decorating our porch with pumpkins and gourds of all shapes and sizes.
14. Participate In Our First Apraxia Walk
On September 26th "Jackson's Construction Crew" will walk in honor of one amazing 3.5 year old who is kicking Apraxia each and every day! Jackson has made so much progress this year! We want to raise our voices until he finds his! You can learn more about the Apraxia Walk and our team by clicking here.
So what are you anticipating this Fall? I'd love to hear what's on your to-do list!