I'm currently lost within the pages of Emily Freeman's new book Simply Tuesday. 
Her words are exactly what my soul needs during this season. A reminder that simple isn't necessarily bad; that small doesn't mean ineffective.
She challenges me to see things in a new light.
She writes, we've been tricked into believing that higher up and further on equals impact and importance. 
Over and over and over, the Lord reminds me that I'm not to focus on the number of people I reach. He asks me to come to this place and pour out my heart – not to reach the masses, but to reach one. To encourage a mom who's knee deep in diapers. To bring hope to a special needs mom. To pour out and allow my words to shine the light of Jesus.
I'm to write for The One, in hopes that I reach just one.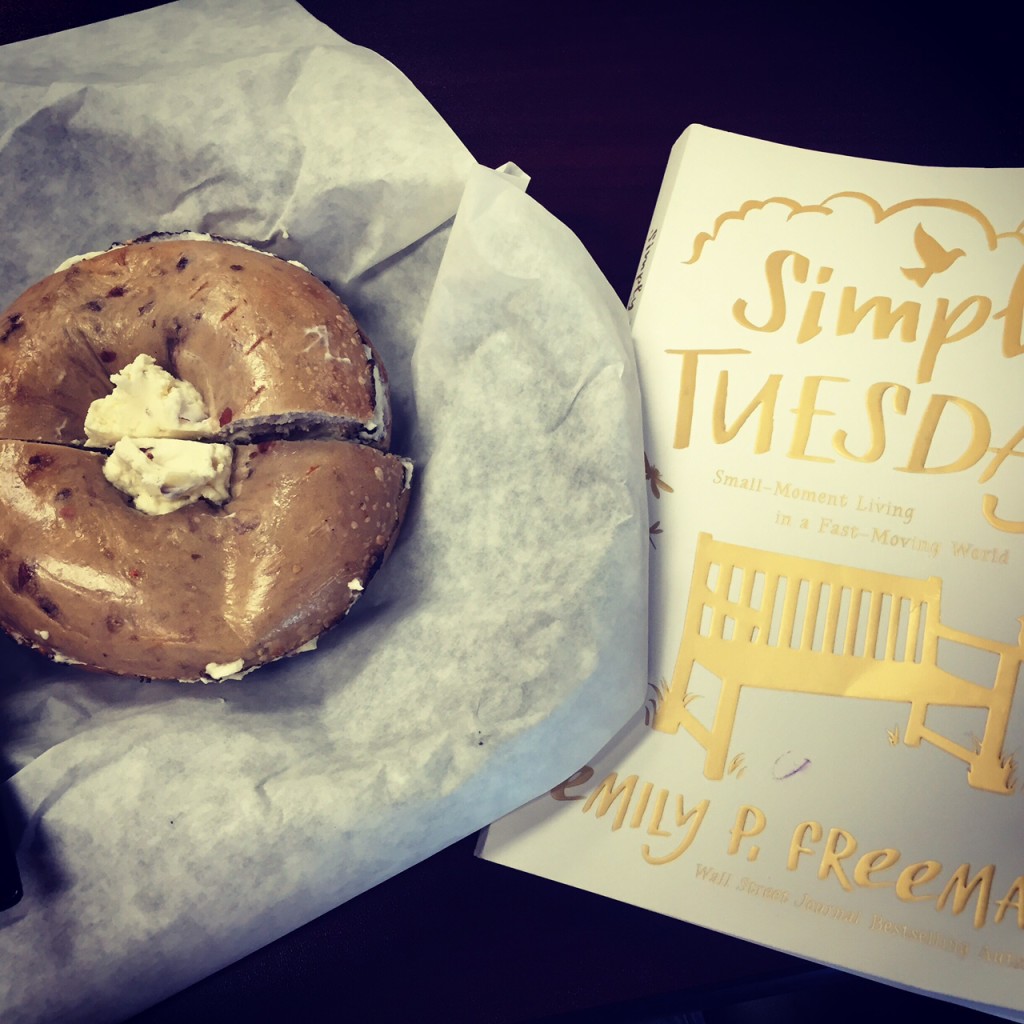 But there are plenty of days when I'm greedy. I want more. I want my words to count. I battle with my flesh and what the world deems success.
Emily writes, We need a rescuer to come and save us from the bondage of the lie that whispers we have to build and grow and be known by all…we don't have to worry that embracing smallness will shrink our impact. 
Those lies can torment me; but if I listen close I hear truth.
God says, If you're content to simply be yourself, your life will count for plenty (Matthew 23:12 MSG).
So I come to this place without a mask.
I write with transparency; even if only one person reads.
And God keeps reminding me of His purpose my small; but still effective platform: By opening up with others you'll prompt others to open up with God (Matthew 5:14,16 MSG).
***Today I'm linking up for Three Word Wednesday. You can read more great posts here.