I've lived in Oklahoma for the past 13 years, but I'm a Texas girl through and through.
And Texas girls can't help but love Miranda Lambert; especially when they're trying to get over a guy. Her first album was the soundtrack to a toxic relationship I couldn't shake in college. Each song an anthem of love and heartache.
I played that CD until it skipped. I listened to it while driving on the backroads of Texas. I cried when the words cut too deep. I won a karaoke contest singing the ballad Bring Me Down and I'll never forget 5-year-old Autry belting out the famous line from Kerosene from the backseat of my car.
She later joined my sister and I, and together we sang the words from a karaoke stage. Watching that sassy little blonde sing I started smoking cigarettes, there's nothing else to do I guess, is still one of my favorite memories of her.
So I knew Autry and I had to take a trip to the Pink Pistol during her annual summer trip to Oklahoma.
She assured me I could still pull off shorts and cowgirl boots; because I have pretty legs. I decided to believe her and wore my purple-topped pair. We bought matching T-shirts and posed with the pink pony on Main Street in Tishomingo.
It was the perfect way to kick off our annual get together.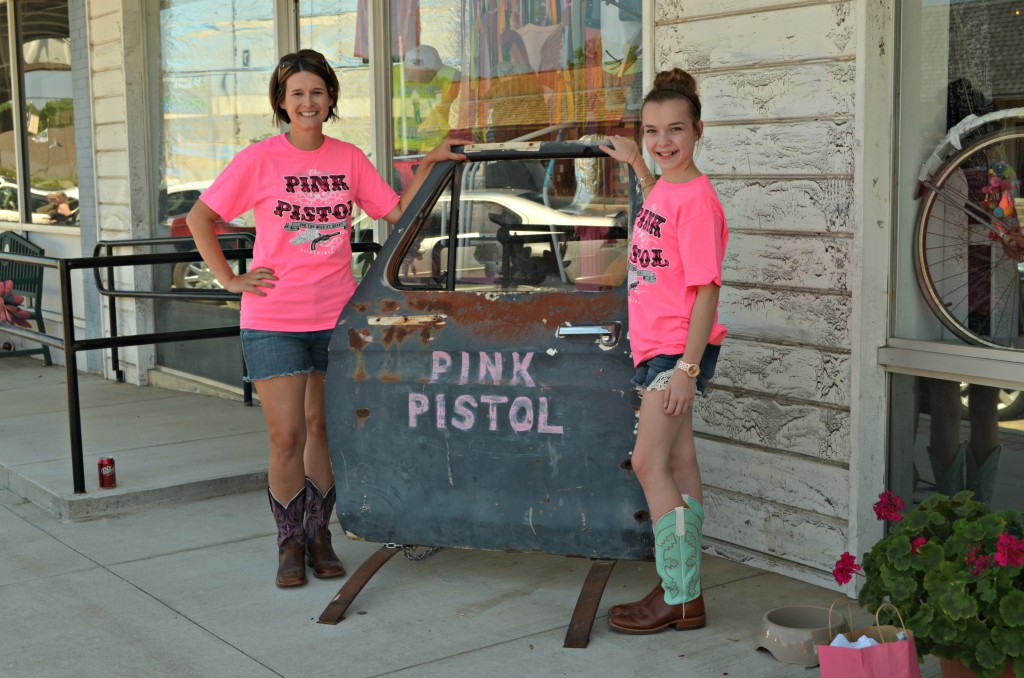 ***Today I'm linking up for Three Word Wednesday. You can join the fun here.