Being the parent of a child with special needs is exhausting and exhilarating (all at the same time).
My son, Jackson, has Childhood Apraxia of Speech, a motor-planning speech disorder. He knows what he wants to say, but simply can't. His brain and mouth are still learning how to work together. Jackson also has Sensory Processing Disorder. His inability to talk and excessive sensory seeking can sometimes make typical three-year-old activities difficult.
Recently, we both left a gymnastics class in tears. I had enrolled him in hopes that gymnastics would satisfy some of his sensory seeking needs. But the class was too overwhelming. I left angry. I questioned God. Why can't things be easier for him?
I'm still learning how to go-with-the-flow as a special needs parent. It hasn't been easy for my Type-A personality.
We left the chaos of the gym and explored our favorite university campus. We splashed in fountains. We chased squirrels. We took selfies. We remembered that even on the hard days, there's always something to be thankful for.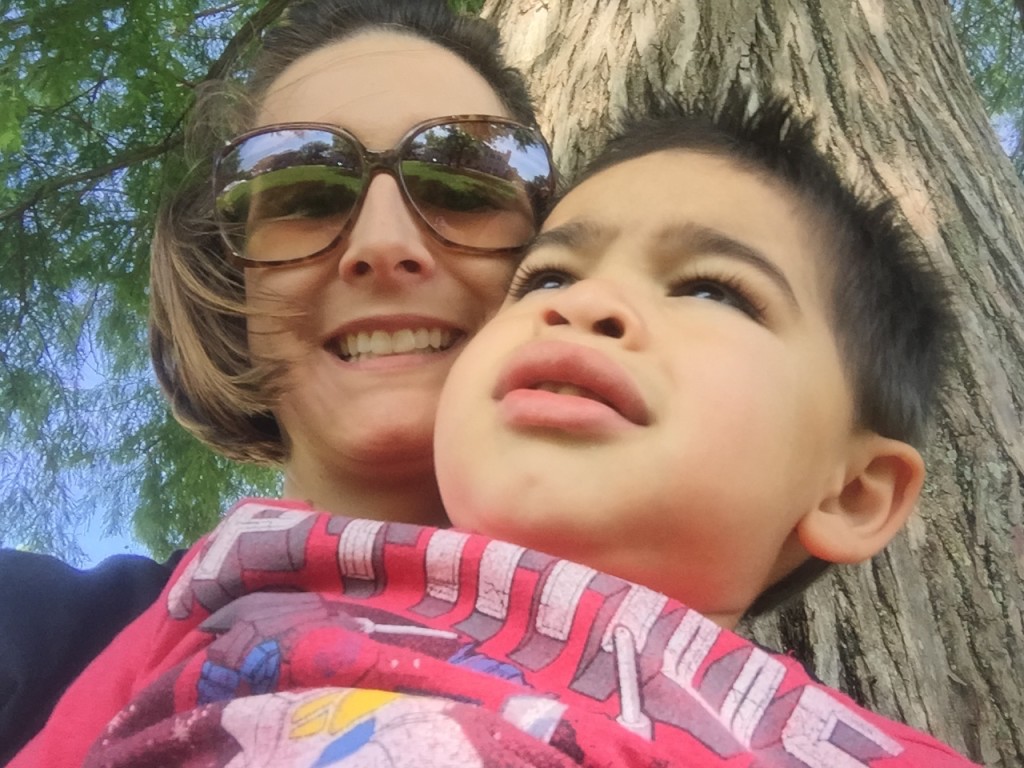 The other day our preacher posed a question that I want to pose to you: What if on the other side of your breaking point awaits the biggest miracle you've ever seen?
Walking out of the gym that day, I was sad and angry. I wondered if my son would ever get to do the things other kids his age do. I questioned whether I have what it takes to be his mama.
And then God reminded me that I do.
***Today I'm hosting Three Word Wednesday, where I'm sharing the reminders and miracles God's shown me as the mother of a special needs child. You can read more here.