This year I took something on for Lent instead of giving something up. I decided to send 40 cards in 40 days to encourage the people in my life who matter most.
And the simple act of writing out a card, placing a stamp on it, and sliding it into the mailbox has opened my eyes to just how important words are.
And I want to be more intentional with the words I write and the words I speak.
Words have always been a major part of my life. I journal. I blog. I've written a few books.
But many times I've questioned the words written. Was it a waste? Did it even matter?
I'm tempted to compare the success of my book to other well-known authors.
Tempted to compare my blog followers and Facebook likes with those of another Christian writer.
Because we live in a world that says it has to matter to a million, when really it should only matter to One.
And that thought right there – it should only matter to One – is what I keep thinking about.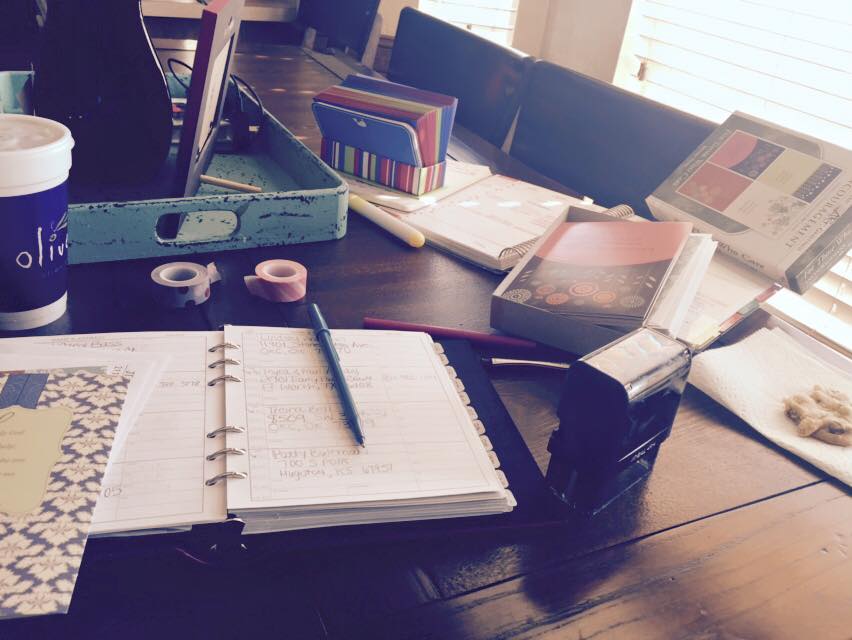 My words should first and foremost be written for the One who created me to write them.
But there's more.
As I was getting ready a few days ago, a thought occurred to me.
Jesus would leave 99 to go after one lost soul.
Jesus was never too worried about pleasing the masses.
He looked past the crowds to the one person in desperate need of Him.
What if I looked at my writing the way Jesus looked at His ministry?
Because Jesus has a purpose for the words that flow freely from my heart to this screen. They are more than a combination of consonants and vowels. Verbs and nouns. They come from a deep place. What I write here are the things He is doing deep within me. And I share the unfinished pieces of my story because maybe through these words,  you will get a glimpse of the hope that can only be found in Him.
I love this quote from the book Spiritual Whitespace: Allow your thoughts to flow from your heart through your pen. Because maybe for you – as they have been for me – words are more than just ink on paper. They are soul prints of God's voice – carrying the unique timbre of heaven-to-earth that only you can speak.
I want my words to echo God's voice.
Even if they only touch the heart of one person, desperate for hope.
***Today I'm linking up for Three Word Wednesday with my friend Kristin. You can join the fun here.