You guys! I had SO much fun reading each and every one of your Favorite Things lists.
As I read I realized two things…
1. I forgot to mention so many of my favorite thing!
Target, the beach and Girl Scout Thin Mint cookies are just a few that I left off my list!
2. We could all be face-to-face friends. Seriously, so many of our favorite things were the exact same!
This giveaway was such a fun way to celebrate my 33rd Birthday! My love language is gift giving! I love to give gifts just as much as I like to receive them. I just wish I could send each of you a box of my Favorite Things (but there's just not enough money in the bank!)
And now the moment you've all been waiting for…..
Drum roll please…..
The winner of the Favorite Things Giveaway is….
LEE ANN!!!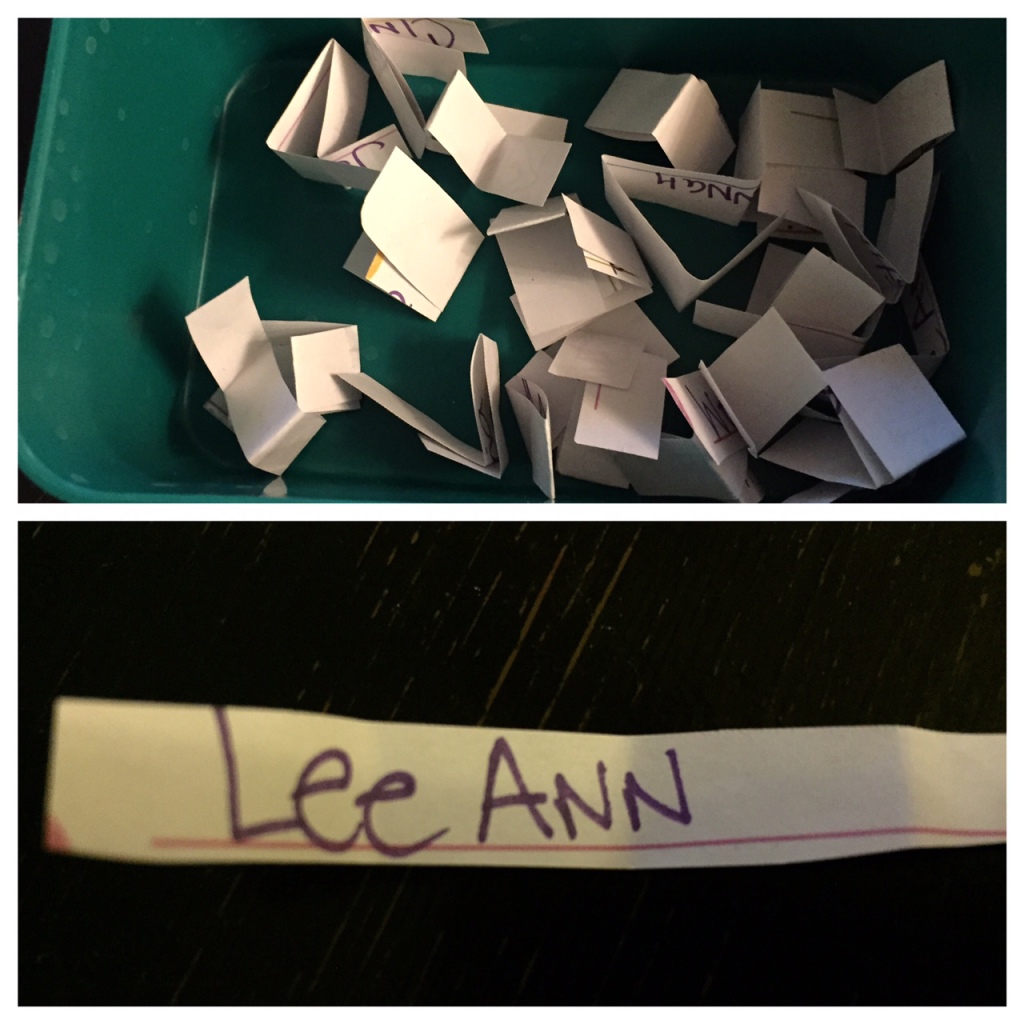 Congratulations! You'll receive your special gift just as soon as the snow melts, I get out of my pajamas, and make myself stand in the long line at the post office. 🙂