1. More Sign Language
Some evenings you can find John and I sitting on the couch watching Signing Time. Yep, the kid's show on PBS. We are trying to learn more American Sign Language. I'm hoping Jackson will pick up on more of it and communication will become easier and less frustrating for all of us. This month I learned my colors and freshened up on my ABC's.
I learned a few basic signs as a little girl because my cousin was deaf. I wish I would have learned more. But I'm surprised how quickly I've remembered the signs I did know. This book is mine from childhood and it's also helped trigger my memory.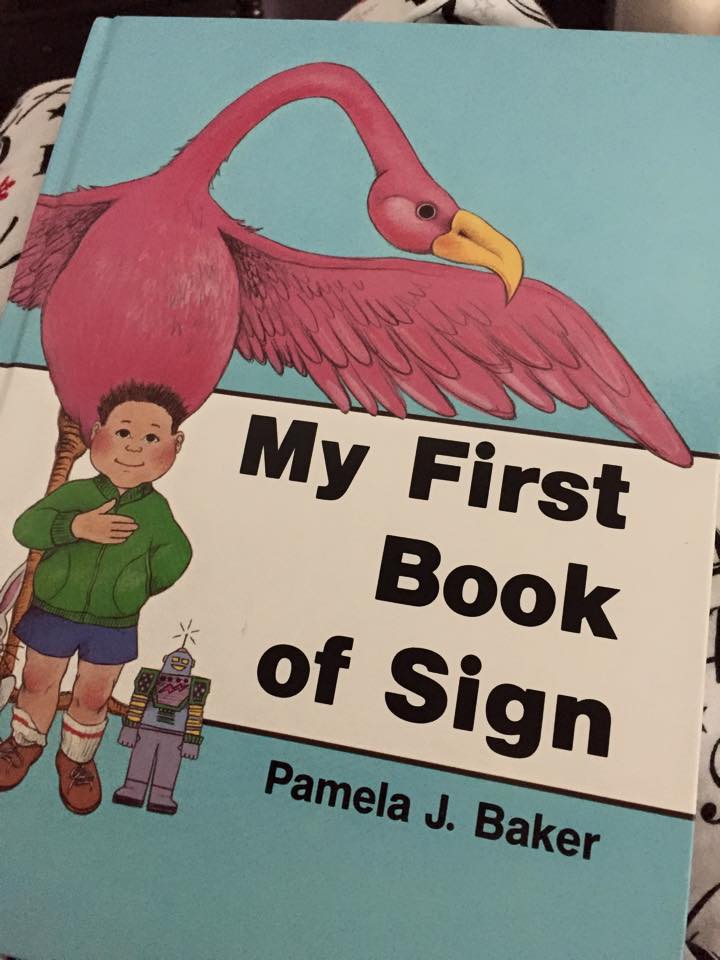 2. What it feels like to hear your son say his name.
For me, one of the hardest things about having a child with Apraxia, is feeling like I'm missing out on the typical kid stuff. You know, singing your ABC's and saying your name. But this month John and I got the surprise of our lives as we were driving down the road. Jackson said his name for the first time!
3. That regardless if I'm 3 or 33, I love my birthday!
That's why I love hosting a Favorite Things Party for my girlfriends each year and why this year I decided to host a virtual party here on the blog! Have you signed up to win a box full of my favorite things? You can do that here.
4. Intentionally letting go allows God to restore the broken parts of my soul
My One Word for 2015 is Intentional. I'm intentionally letting go so God can put me back together – especially in the area of failed friendships. They have caused me to be so insecure and threaten my current relationships. But not anymore! I'm remembering the hurt so that I can heal completely. Once. And. For. All.
Every single day Jackson teaches me a lesson in perseverance as he strives and struggles to talk. Apraxia isn't an easy journey – for Jackson or myself – but we glory in our sufferings, because we know that suffering produces perseverance; perseverance, character; and character, hope. (Romans 5:4)
6. Giving something up isn't the only way to observe Lent.
I've decided to take something on and change the world one encouraging word at a time. Forty cards mailed to forty people during Lent. I love words. I love cards. I'm much more likely to succeed at this than giving up my daily Dr Pepper. And I think Jesus would approve, therefore encourage one another and build each other up, just as in fact you are doing. (1 Thess. 5:11)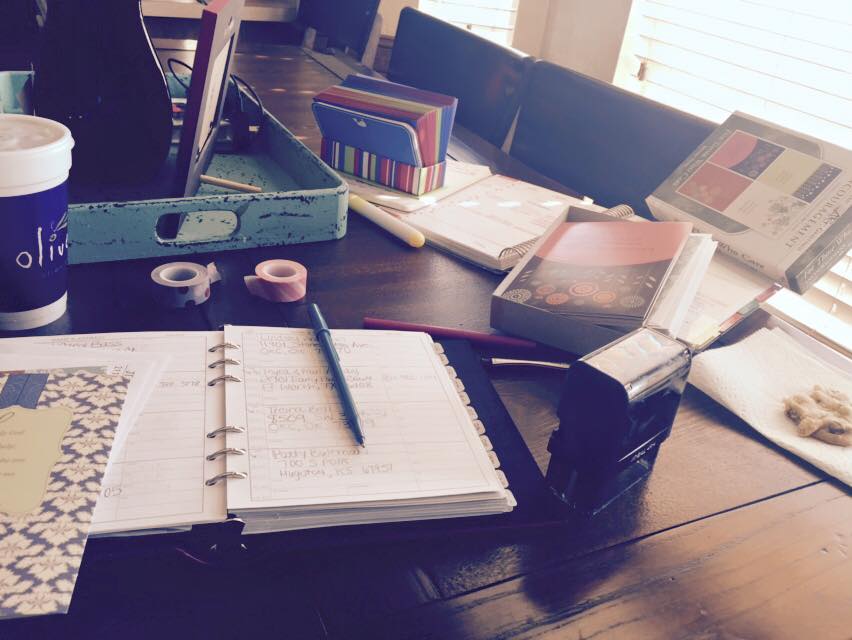 What did you learn in February? I'd love to hear! I'm linking up with Emily over at Chatting At The Sky, where other bloggers are sharing the things they learned this month, too.