I love books. I've been passionate about reading since I was a young girl lost in a good Nancy Drew book.
Just the other day I was exploring the children's section of the bookstore. Wonderful memories flooded my mind and I got excited about sharing my childhood favorites with Jackson.
Does anyone remember The Boxcar Children? What about Tales of a Fourth Grade Nothing and Superfudge?
This year I made a decision to read more simply because I love it. Here are the books I read in January.
Small Talk: Learning from my Children about What Matters Most By Amy Julia Becker
I laughed out loud. I cried. I connected. I was especially encouraged each time Amy Julia shared a story about her daughter who has Down Syndrome. She shared the challenges, the fears, and the joys of having a child that's different than everyone else. And as the mama of a son with Apraxia, I get it. This book left me wanting to be more aware of what God is trying to teach me through this joy-filled, yet difficult  journey that is motherhood (especially the lessons He's teaching me through my son).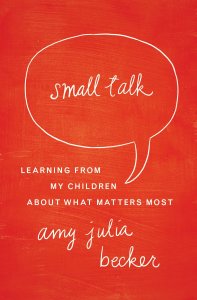 Finding Spiritual Whitespace: Awakening Your Soul to Rest By Bonnie Gray
This book is deep. It's not a list of ways to make time in your schedule so that you can open your Bible more. It's a journey to healing. It's an invitation to spend time with God right now – in the midst of the mess. As someone who was taught I had to have a set quiet time each day and do certain things (pray, memorize scripture, read the Bible) in order to be a good Christian, I found this book refreshing. Bits and pieces made me think about parts of my own life that I haven't allowed God to heal completely. This book also reiterated what I've already begun to discover – I experience intimate moments with God when I stare in wonder at the glowing round globe in the velvet sky. I'm in God's presence when I hold my sleeping boy and memorize the curve of his lashes.
Second Time Around By Beth Kendrick
This was a fun read. I love a good chick flick and all of Beth's books fit in that category. Second Time Around is a story about a group of best friends' who are given a chance to start over. What would you do differently if money wasn't an issue? Would you still have the same career? Live in the same place?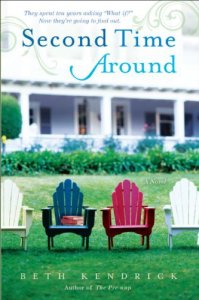 Parenting the Wholehearted Child: Captivating Your Child's Heart with God's Extravagant Grace By Jeannie Cunnion
I have to be honest. I've read several books about grace-based parenting and they aren't easy for me to read. It's not that I don't want to be a parent that lavishes grace on my son. I do – that's why I read the books. They are hard to read because I have such a hard time accepting the grace that my Heavenly Father so lavishly pours out on me. It's hard to give grace if you don't first accept it. And Jeannie gets that. She writes, While I have never doubted my salvation, I have questioned my worthiness and acceptance before God….We parent a wholehearted child by first accepting God's wholehearted acceptance of us in Jesus Christ. She goes one to say, Perfection had become an idol in my life, and it was stealing all our joy. I enjoyed this book more than previous ones I've read. Jeannie's ideas didn't seem impossible to implement like the ideas in other books I've tried to read.
Bird in Hand By Christina Baker Kline
I really enjoy this author. If you haven't read Orphan Train I highly recommend it. It was one of my favorite books read in 2014. Bird in Hand  was good, but it was a book about deceit and two marriages torn apart by unfaithfulness. A friend wrote a review about the book on her blog and I agree with what she said, I wasn't sure who to dislike more in this book.
The Silent Sister By Diane Chamberlain
It's been a while since I've read one of Chamberlain's books, and she did not disappoint with this one. I couldn't put it down and stayed up way too late finishing it. As Riley grieves the death of her dad, she finds that certain things from her childhood aren't adding up. She soon discovers a web of lies and the sister she thought was dead.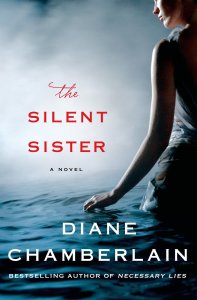 What are you currently reading? What books should I add to my 2015 reading list?