On Wednesday I woke up coughing again. Just two weeks earlier I had gone to the doctor and had been given antibiotics and a steroid. It never fails that I get a nice case of bronchitis around Jackson's birthday and Christmas. Wednesday I thought it was back so I drug myself to Urgent Care to try and get it under control before Christmas Eve.
Imagine my surprise when they wanted to swab me for the flu and the results were positive.
I walked my achey, weary body to my car, called my mom, and cried like a baby.
All of our Christmas plans were ruined the moment they stuck that Q-tip thing up my nose.
I cried because my parents wouldn't get to watch Jackson get his Santa gifts.
I cried because our friends wouldn't be joining us for the Christmas dinner we had been looking forward to for weeks.
I cried because I was mad at myself.
I had done all the things I said I wasn't going to do this year. I'd gotten stressed out. I'd said yes too many times when I should have said no. I let busyness keep me from quiet moments in front of the Christmas tree.
I'd forgotten the verse I'd memorized early in December: And He shall be their peace. 
I spent Christmas Eve in bed while John and Jackson did last minute shopping.
I cried because I was supposed to decorate cookies with Jackson.
I cried because we had to trash the cookies we'd baked the previous day. They were contaminated and Santa certainly didn't need the flu.
There were no cookies and milk left out at the Linck house this year.
But as Christmas Eve faded and Christmas Day dawned, I woke up fever free.
That was a gift in and of itself.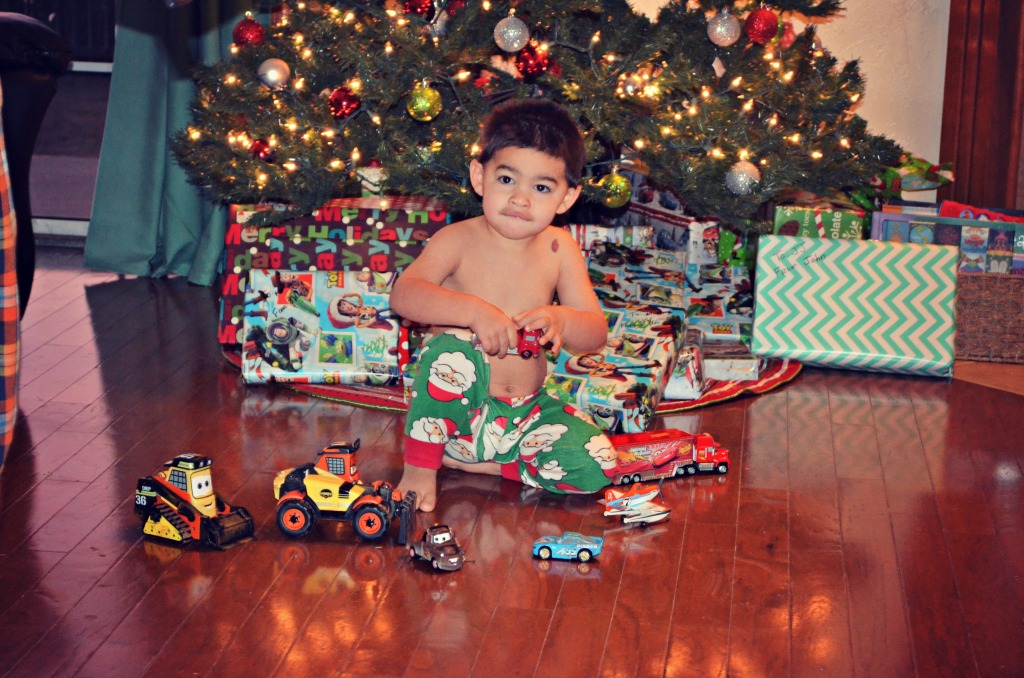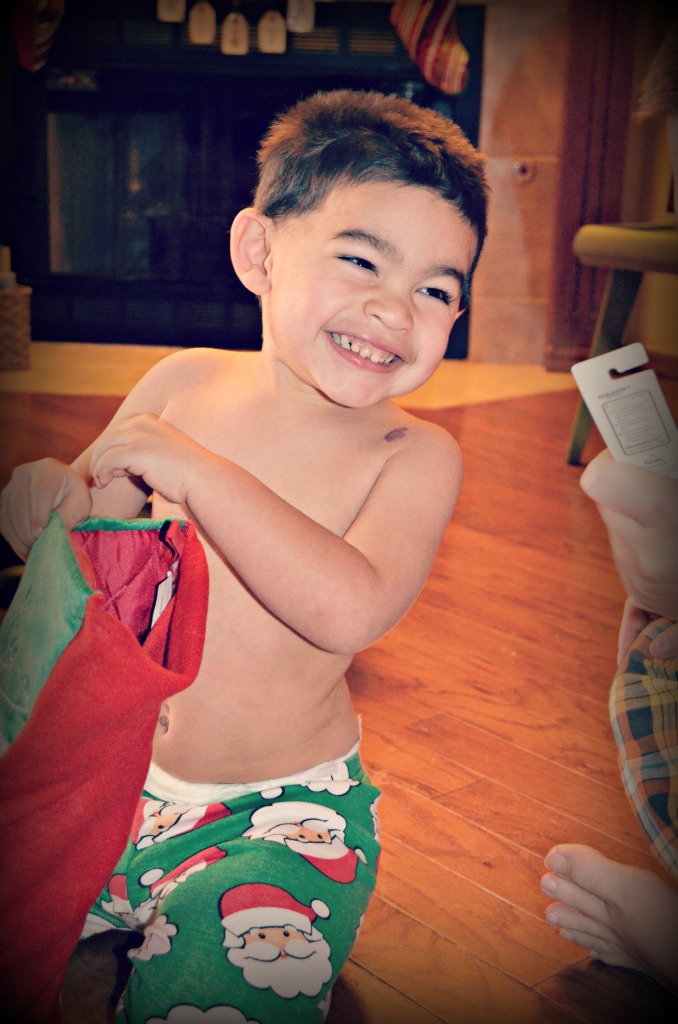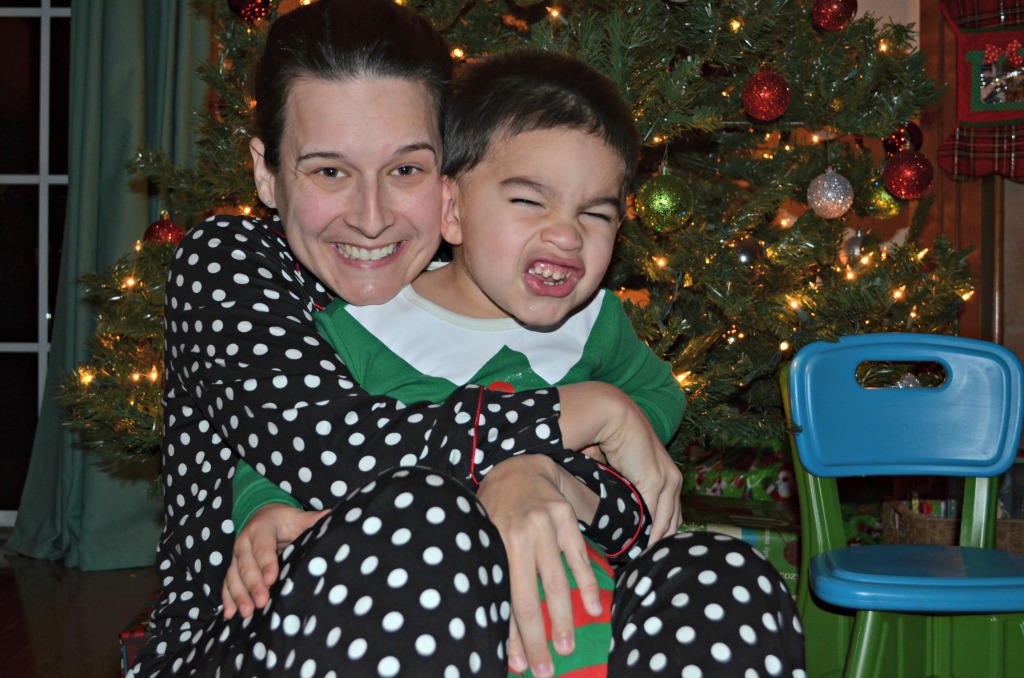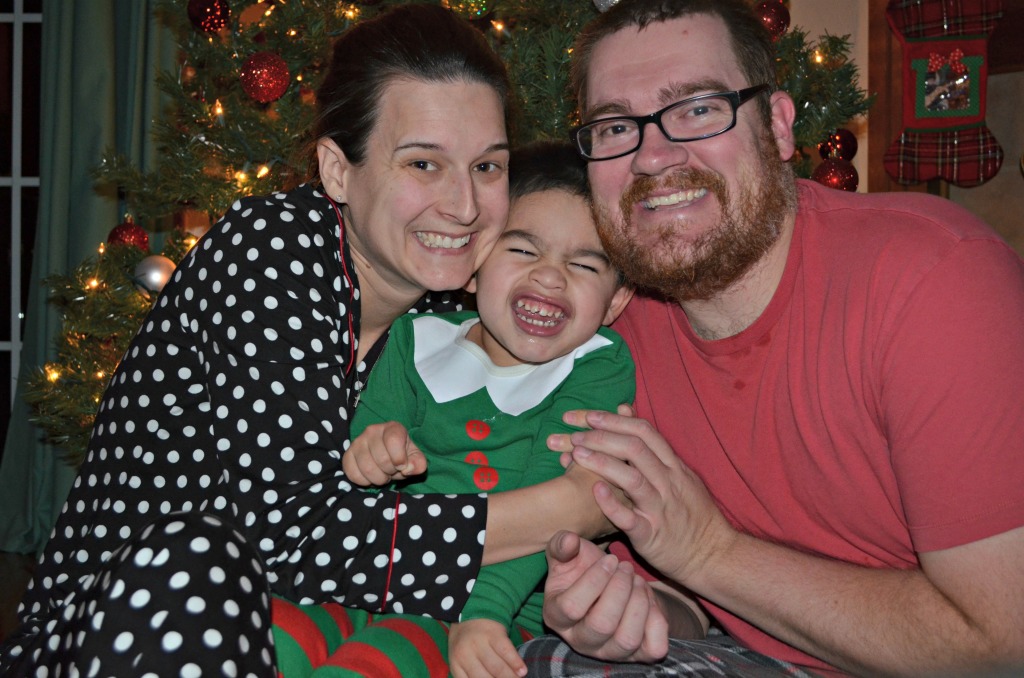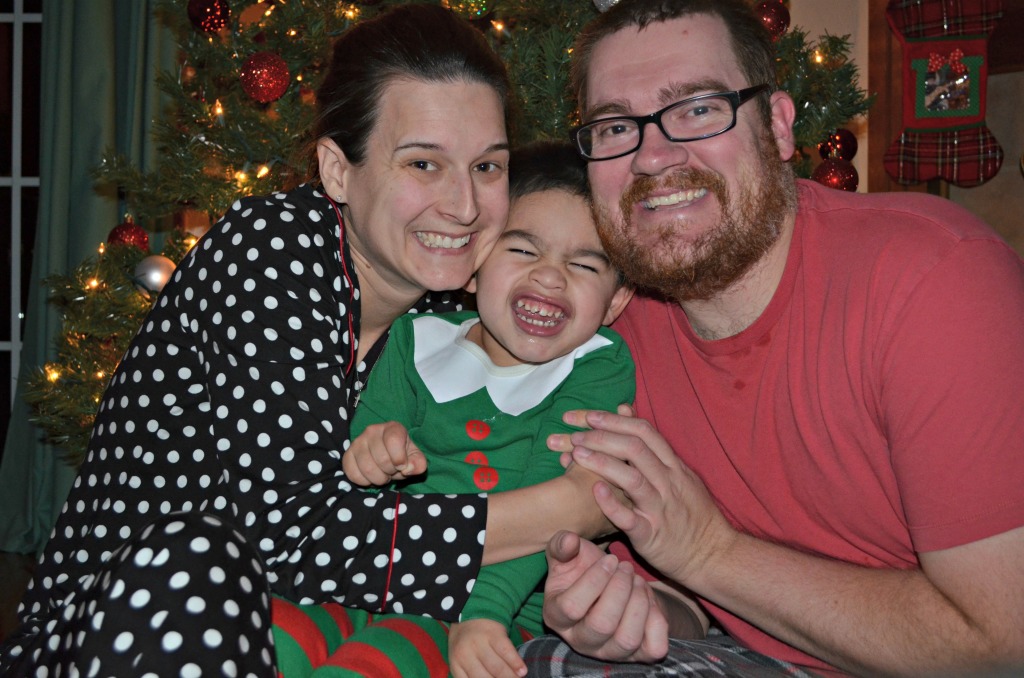 I hopped out of bed, grabbed my cameras, and captured the joy on Jackson's face as he saw his gifts sitting beneath the tree.
They were small compared to the photos I saw splattered on Facebook, but you know what?
You would have thought Santa had brought Jackson a million dollars – he played with his Disney Cars and Planes all day long.
As I put Jackson to bed last night, I was overcome with gratitude.
For the little boy beside me.
For the husband who nurtured me back to health and kept a toddler alive.
For the gifts galore – and not just the ones from a store.
It was the best Christmas.
We didn't get to bake Jesus a birthday cake.
We didn't make it to church.
But we did stay in our pajamas all day.
We took our time opening gifts.
We watched Christmas movies and took naps.
We drove through McDonalds for lunch.
There was no stress. No fever. Nothing that had to be done.
Who knew the flu could lead to the perfect Christmas?