Confession: I've been a Grinch the past few days.
The list of Christmas fun hanging on the fridge has been left unchecked. I'm several days behind on my Advent reading. I've just bitten off more than I can chew this season. I'm looking forward to December 25th – or maybe January 1st.
My attitude stinks and nothing seems very magical in these days leading up to Christmas.
But this morning as I wrapped a special gift I got choked up. I saw past the stress and craziness of the past few days to a gift I cherish. The bond between my Dad and my son. A Pop who doesn't mind getting puked on (twice). The Pop who pulls up a little chair and reads his favorite book while he looks on. A little boy who just adores him.  The meaning of Christmas wrapped up so perfectly in a picture….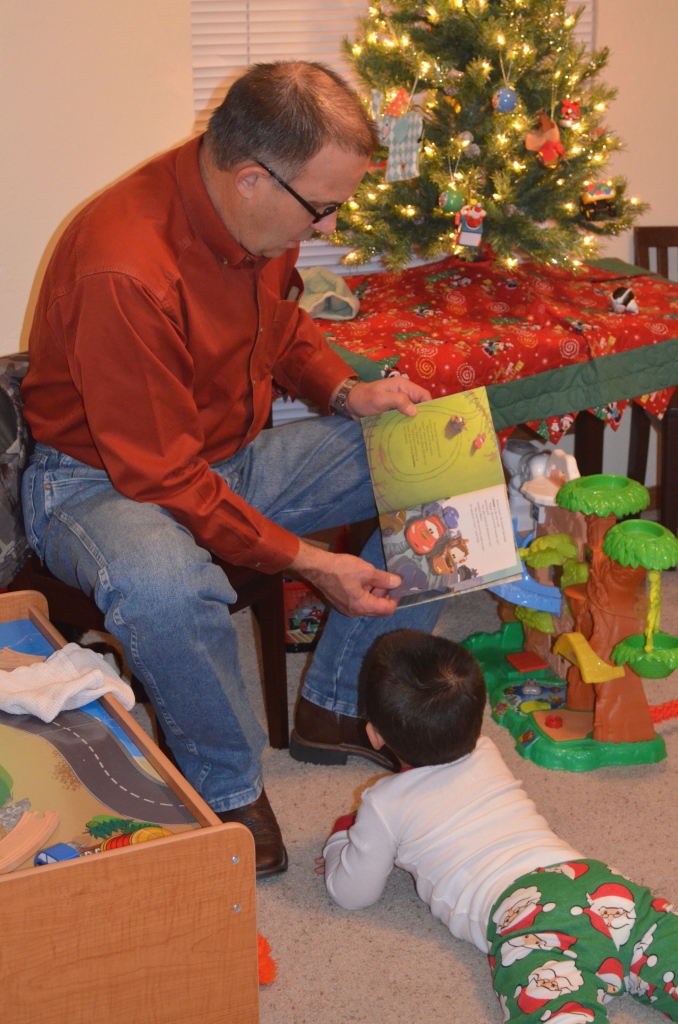 ***Today I'm linking up for Five Minute Friday. You can join the fun here.