*** Today's post is written by an adoptive sister! Everly hails from Texas where she is sister to five internationally adopted siblings. She blogs about adoption at pineapplesiblings.com and today is sharing a bit of a tongue-in-cheek take on the excuses people make when they're afraid to adopt.***
Today is a big day for me.
Today, I'm going to meet my new mom. I'm five years old and I've spent the past year in the foster system. Now, a family has agreed to adopt me. I should be thrilled, right?
Well, I'm a little hesitant. After all, what do I know about this "new mom" anyway? For all I know, she could have some psychological disorder no one has discovered yet. And whose to say she's had a proper physical examination and immunizations? I mean, I know that sounds a little bit judgmental, but I don't know what part of the world she could've come from! And the neighborhood she's living in now doesn't look exactly "quaint." She could've been exposed to drugs or tobacco…she could be a closet alcoholic!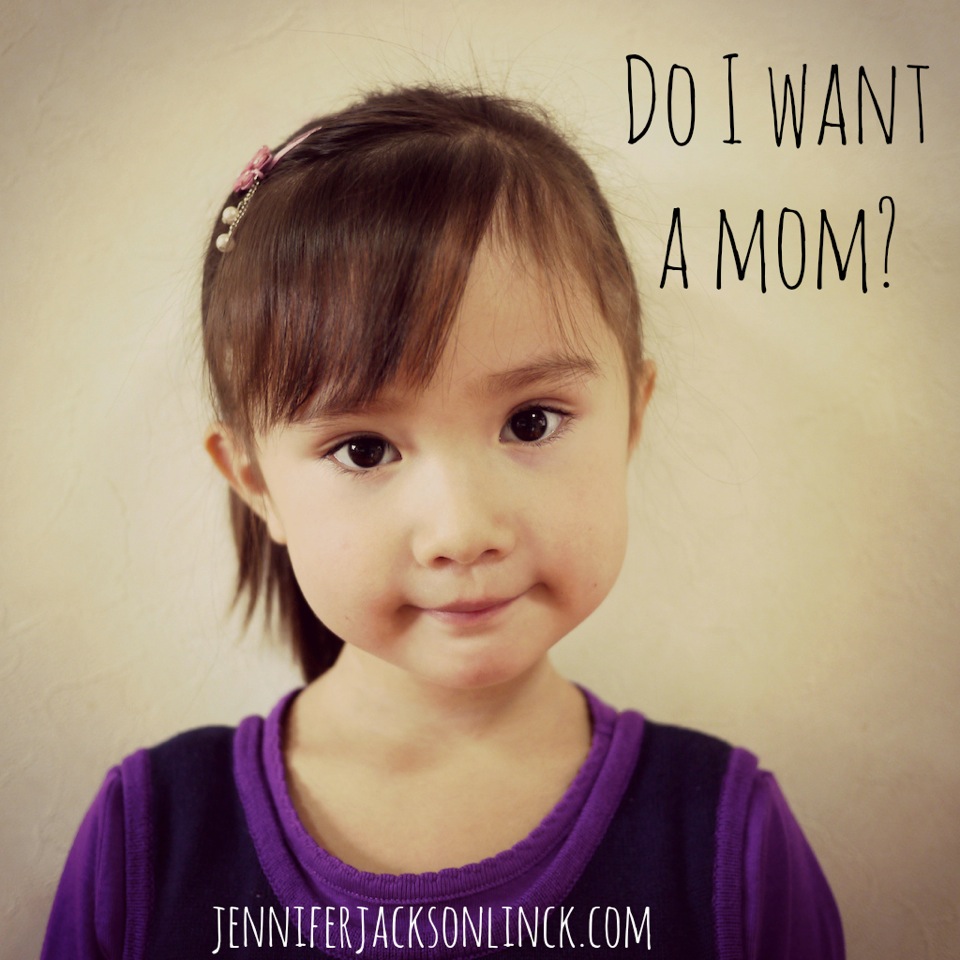 Does she get along well with others? Maybe I could ask some of her coworkers. If she's a strong personality, I honestly don't think I could handle living with her. Does she have any attachment issues? Those are so common in suburban moms these days. I would love to have a mom, but I have boundaries too! I am not going to accept a referral for a helicopter parent! I have plans for my life and they don't include spending the rest of my days trying to help some crazy lady feel "needed" 24/7.
I know we're supposed to love everyone equally and all that, and I promise I'll be nice! But how can I expect to love her the way I love my "real mom"? I mean, I have a lot of special memories with my biological mom and we have been bonding since I was in the womb! How can you replace that!? If my adoptive mom expects me to feel the same way about her, I'm afraid she's going to be disappointed.
And so I'm not sure this is going to work out. I mean, adoption is great for some people! I know there are a lot of moms out there who need babies and I feel bad for them, I really do! But if I can't give her the perfect life, if she feels like she's not loved as much as my birth mom is, if she has a lot of…you know, "issues," I just don't think I'm going to have the patience to deal with that.
Phew! It feels good to get that off my chest. Maybe someone else will come along that she can adopt later on. I'll be praying for her.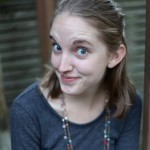 Everly is a twenty-something Texan with a passion for harmonious, adoptive families. She writes about the church, singleness,gender issues and social justice at her main blog, everlypleasant.com and focuses on adoption at pineapplesiblings.com. She can also be found at Kindredgrace.com and Adornabelle.com. When she's not blogging, Everly enjoys old movies, sunshiny naps, and guffawing with friends.