Dear Gadafi –
How are you doing? Things are good in Oklahoma.
Summer is finally over and it's now my favorite time of the year. Fall! I love everything about Fall. The leaves change color, it's cold enough to wear sweaters, and there's pumpkins everywhere. We celebrate two holidays in the Fall; Halloween and Thanksgiving.
Halloween is a day where kids dress up in fun costumes and go trick-or-treating for candy. They say, "trick-or-treat" and people fill their bags with candy and other treats. Jackson is going to dress up like an airplane pilot for Halloween this year.
Thanksgiving is a day to remember all that we have to be thankful for. We eat turkey and other goodies and thank God for all He has blessed us with. We have so many reasons to be thankful. YOU are one of them! 
One of our favorite Fall activities to do as a family is to visit the pumpkin patch each year. We took Jackson recently and he had so much fun. He loved seeing all the animals and feeding them. There were horses, goats, rabbits, pot belly pigs, a donkey, and ducks.
We went on a hayride and ate popcorn. Then we got to pick out several orange pumpkins to take home with us. Have you ever seen a pumpkin? They come in all shapes, sizes, and colors. 
What's your favorite time of the year or season? What's your favorite holiday?
We hope you and your family are doing well. We are praying for you! This Fall we are thanking God for the blessing that you are to our family. Always remember that God loves you! 
Hugs from Oklahoma!
John, Jennifer & Jackson
Making a difference in the life of a child growing up in poverty really can begin with just a few written words.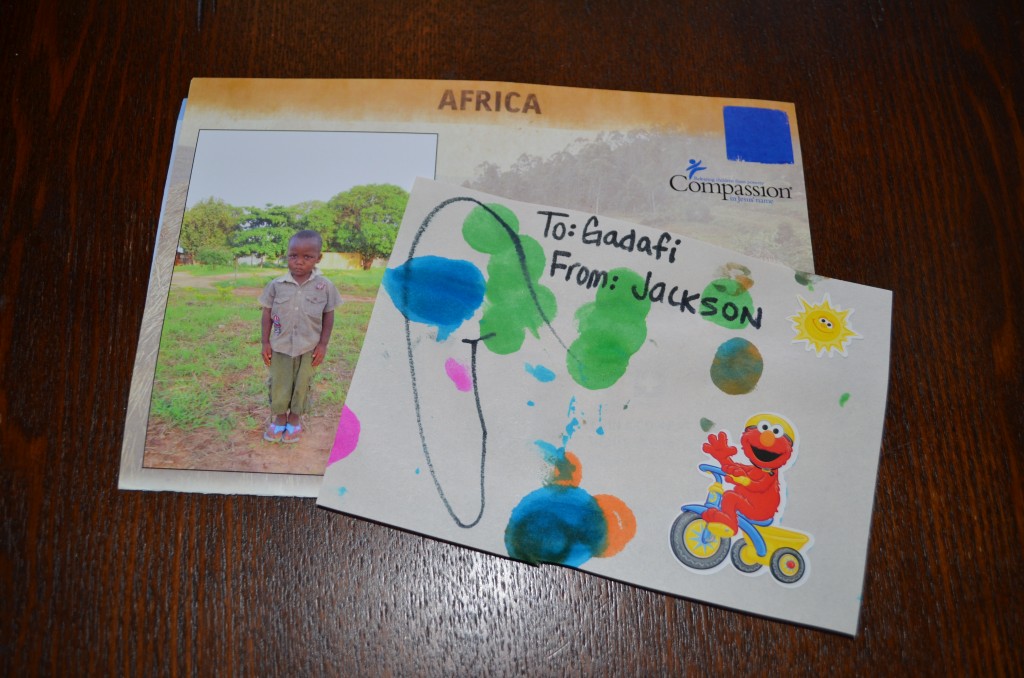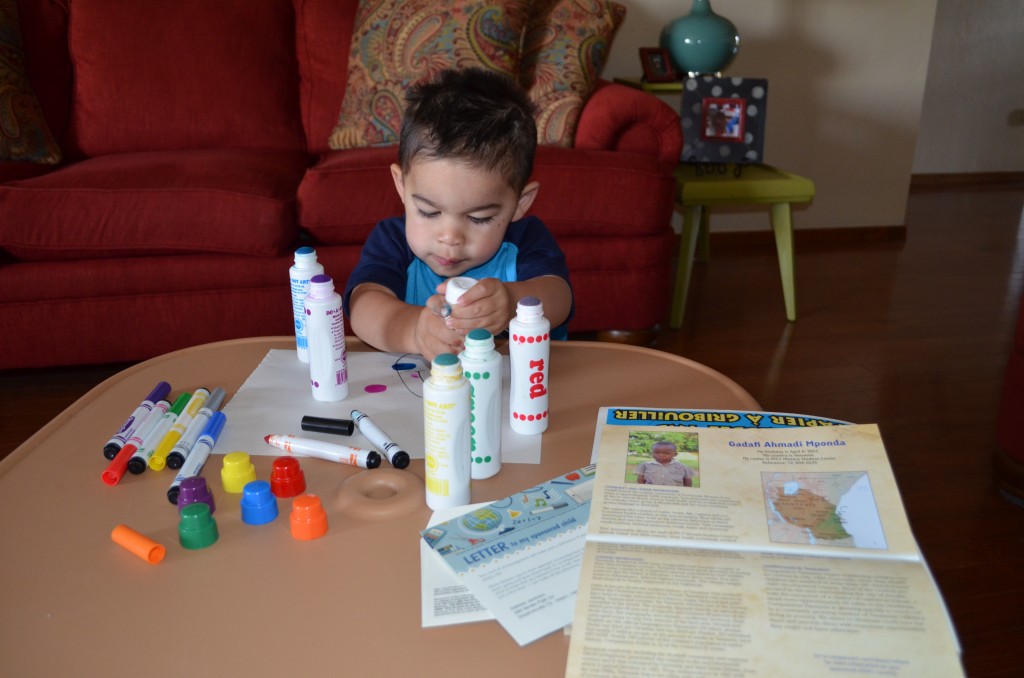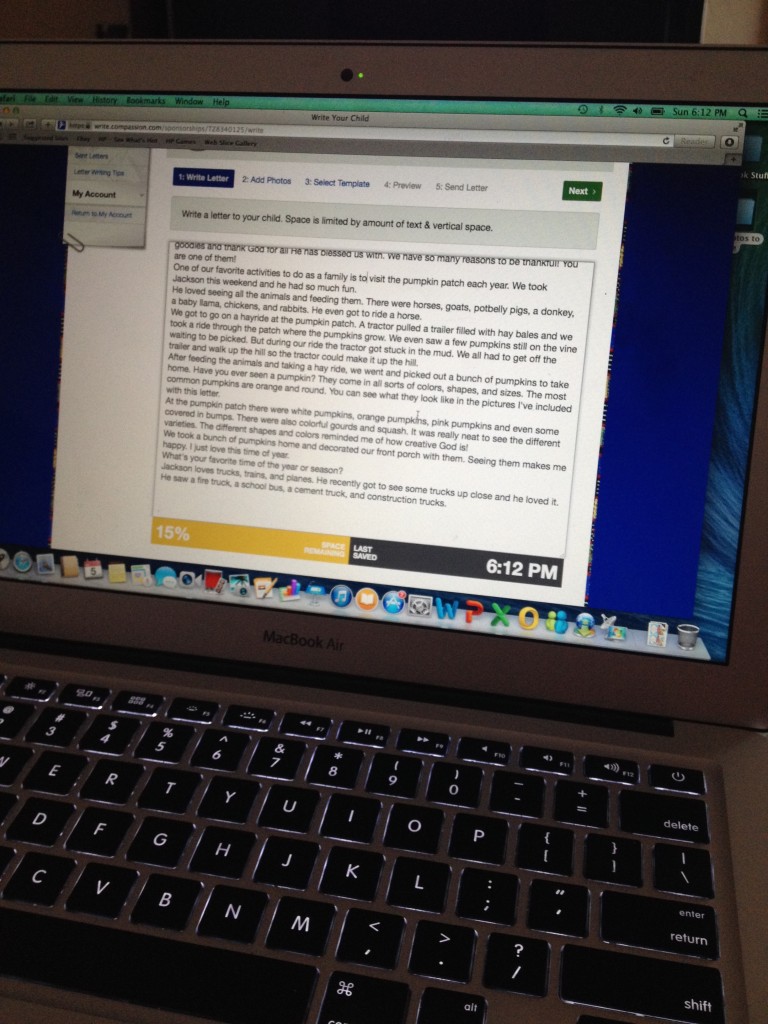 Words to let them know they are loved.
Words to let them know you're praying.
Words to tell them about Jesus. 
An ordinary letter brings Him glory.
A letter, a few pictures, and $38 a month is all it takes. These simple gifts can alter the life of a child in need of medicine, clean drinking water, and an education.
Jesus said, I tell you the truth, whatever you did for one of the least of these brothers of mine, you did for me. (Matthew 25:45)
Will you consider sponsoring a child through Compassion International.