It's not always easy to be grateful when your days are a never ending cycle of dirty diapers and dishes. Motherhood is full of the mundane. There are many days we don't leave the house, let alone get out of our pajamas. But what I've learned this year as I've counted gifts one-by-one is that through the eyes of a child we find magic in the mundane.
It was a Friday night and I was working on an editing project. I could hear Jackson playing in his room. The crashing and banging of trucks were no cause for concern. It's when it gets quiet that I start to worry and a few minutes later it did.
John got up to check on Jackson and motioned me to come take a peek. This is what I saw.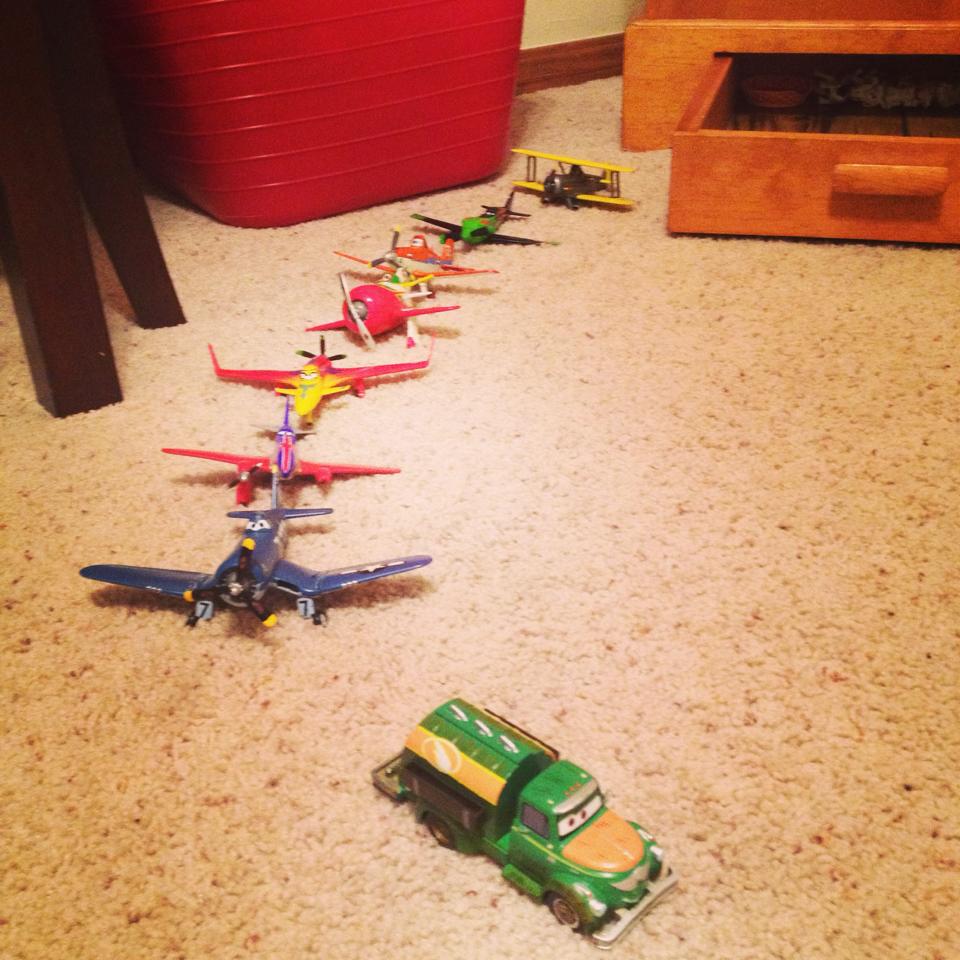 A plane parade led by Chug.
Jackson was stretched out next to his creation flipping through a book. He was oblivious to his smitten parents standing in the doorway. We soaked in the moment that so perfectly captured our boy.
And there's the way he imitates the tractor scene from the movie Cars.
He grabs one of his many cars, points it towards his John Deere tractor, and lets out a big honk!
Then he tips the tractor back on two wheels. And he does this over and over and over.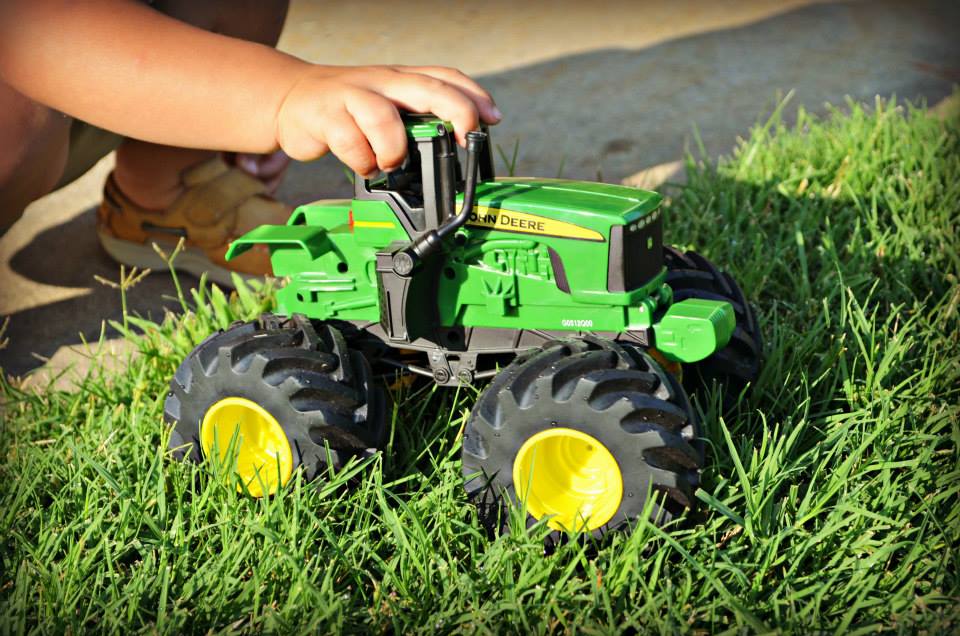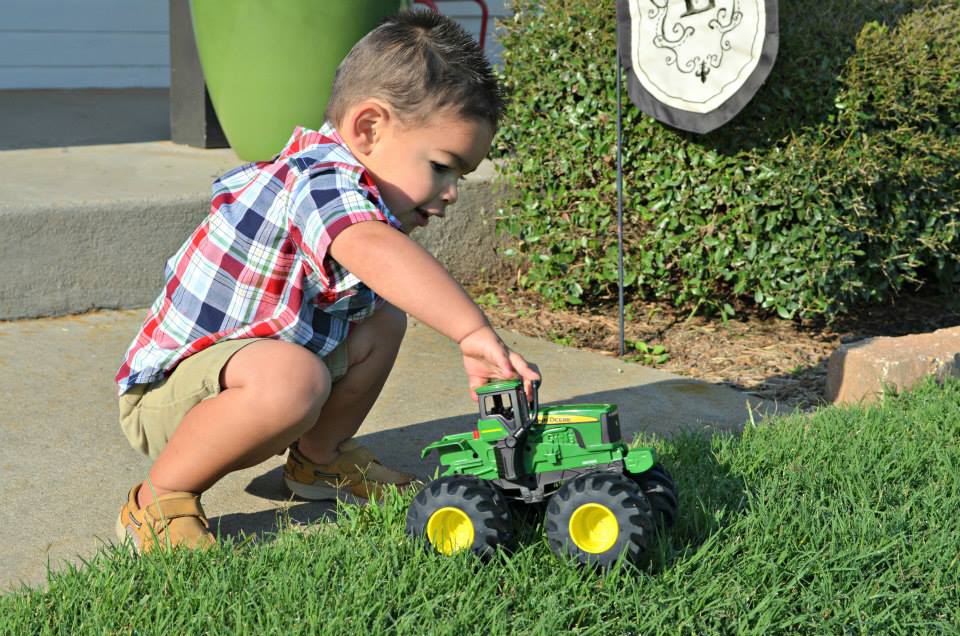 And when the scene comes on during the movie, he runs to his room to grab his tractor. Then he tips tractors right along with Lightning McQueen and Mater.
These are the moments I don't want to forget.
I want to let the two-year-old glory sink deep; to remind me that there is always magic to be found in the mundane.