There have been moments as a mother that I can only describe one way – they have been holy. It's that moment when your heart catches in your throat and you feel God's presence.
I was curling my hair. Worship music was playing and I was singing along. I looked in the mirror and my heart skipped a beat. Jackson was dancing and spinning and twirling and smiling.
It was his own act of worship.
I watched and soaked it all in. How I pray he will always dance and twirl for Jesus.
I want to be the kind of mother who is an example to her son – showing him what it means to have a relationship and not just religion. Because motherhood is ministry.
There's glory to be found in the moments when we lavish the love of Jesus on our children.
I want to dance and sing in the kitchen and praise His holy name.
I want Jackson to see me reading the Bible.
I want Jackson to hear me pray.
I want to pray with him.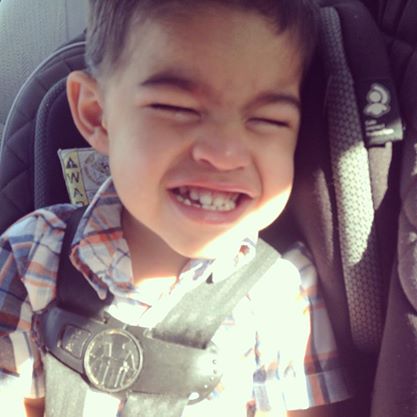 I never want to forget the way his small hands feel in mine. The way he scrunches up his nose and squeezes his eyes shut tight.
What matters most are the little moments our children see that reveal our hearts for Jesus. We must bring our faith to life for our little ones.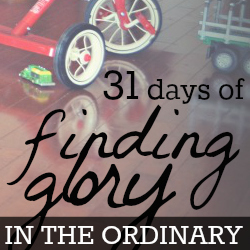 During the 31 Day Writing Challenge, my ebook Trucks, Tantrums, & Trusting Him: Confessions of a Boy Mom will be on sale for 99 cents on Amazon. This book is how I got the idea for the 31 Days of Finding Glory in the Ordinary series. You can purchase a copy here.