The storms of life will come. It's not a question of if, but a question of when.
In 1st Thessalonians 3:3, Paul has this to say about the storms and trials of life.
You know quite well that we were destined for them.
The eery clouds will roll in.
The darkness will threaten your gratitude.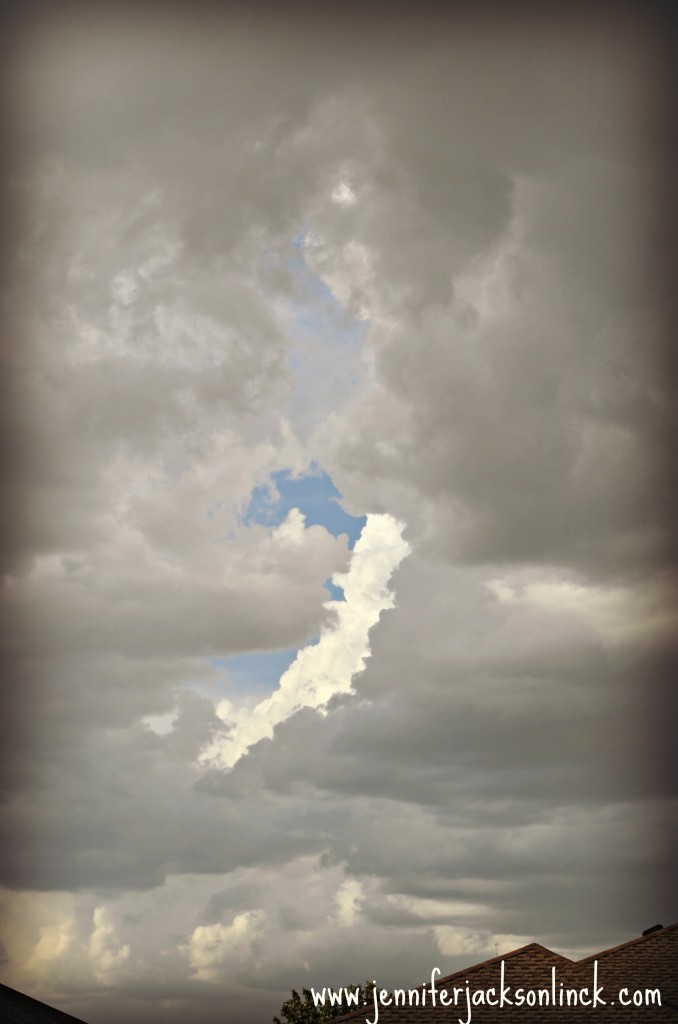 The cloud of depression.
The cloud of grief.
The cloud of comparison.
The cloud of discontentment.
You'll wonder where the glory is.
You'll have to search deep within to see past the darkness.
But I urge you to search; fight through the storms.
2nd Corinthians 4:17 says, For our light and momentary troubles are achieving for us an eternal glory that far outweighs them all.
Don't give up.
Instead, be very glad–for these trials make you partners with Christ in his suffering, so that you will have the wonderful joy of seeing his glory when it is revealed to all the world. (1 Peter 4:13)
Glory will soon burst forth.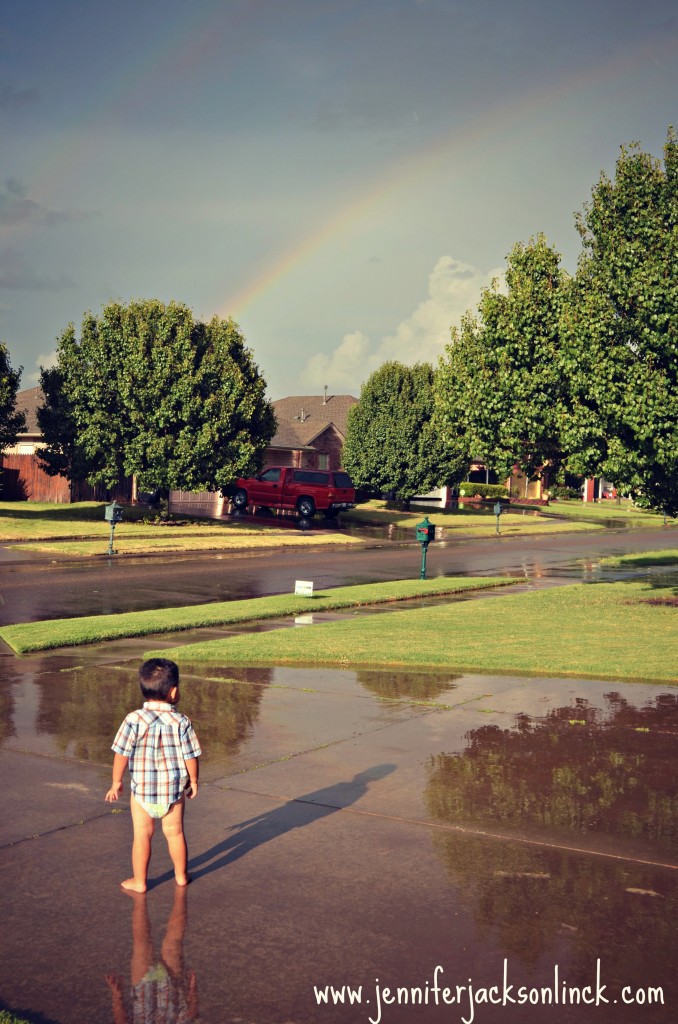 Hope will be found.
Like the promise of a rainbow stretched across the sky after a summer storm.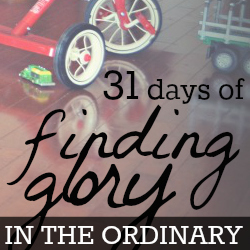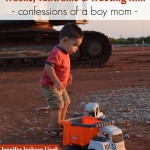 During the 31 Day Writing Challenge, my ebook Trucks, Tantrums, & Trusting Him: Confessions of a Boy Mom will be on sale for 99 cents on Amazon. This book is how I got the idea for the 31 Days of Finding Glory in the Ordinary series. You can purchase a copy here.