Most people get excited when the clock strikes midnight signifying the start of a new year.
A new year means resolutions and fresh starts. There are 365 days of possibilities just waiting to be discovered. 
But as I said goodbye to 2013 I wasn't feeling excited about the year ahead.
We had just survived a crazy fall that included my book release, Jackson's tonsillectomy (and horrible recovery), his second birthday, and the chaos of the holidays.
There was the major meltdown I had during my toddlers Toy Story Party.
Jackson knocking the tree over on Christmas Day.
And the scene that could have come straight out of Christmas Vacation – Jackson and I falling down my parents stairs.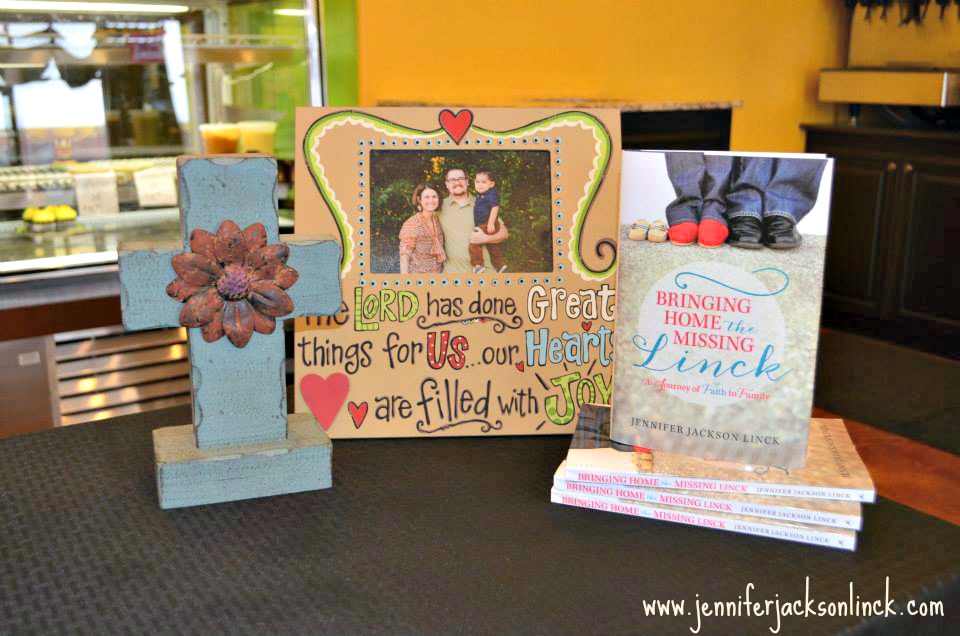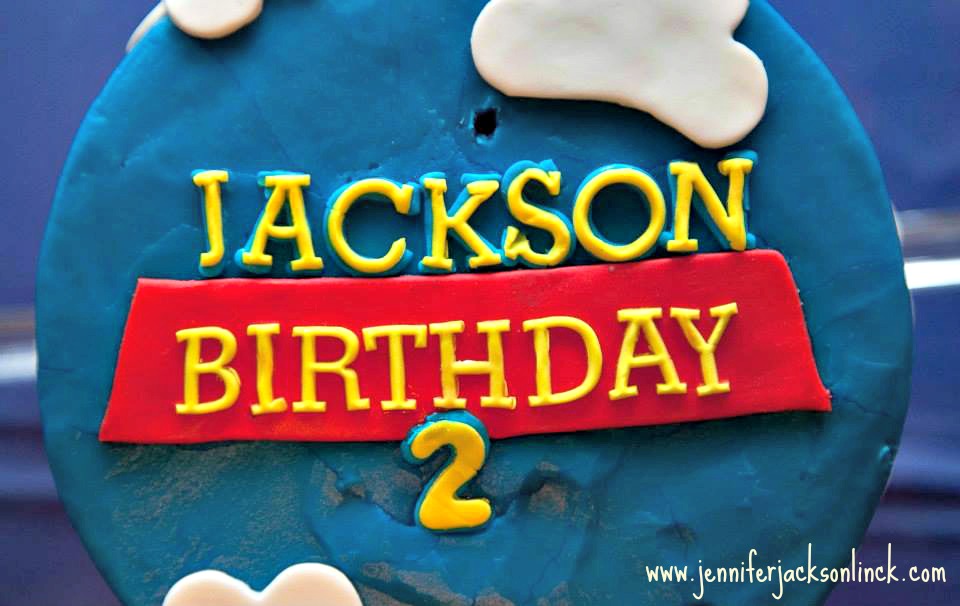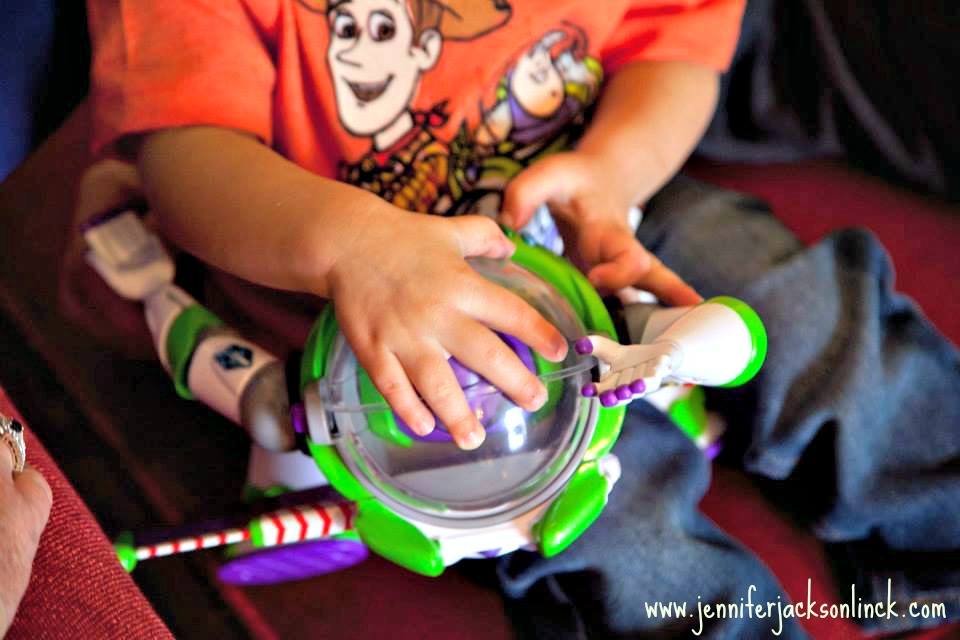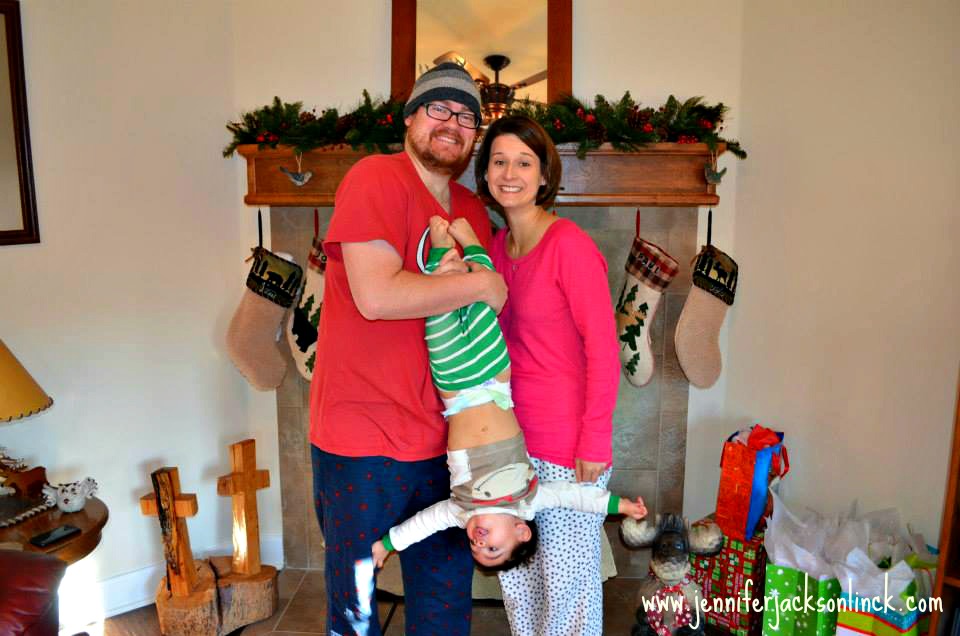 I was physically and emotionally exhausted, not to mention spiritually parched.
Thoughts of a new year made me a little sad. I had finished writing my book, it was in the hands of readers, and I was clueless as to what God wanted my next step to be.
My calendar was nothing but white space, which never bodes well for a Type A personality like myself.
I was cranky and in desperate need of an attitude adjustment.
Deep in my spirit I felt God asking me to rest (something that's also not easy for us Type A's).
My focus needed to change.
Many bloggers choose a word to reflect on at the beginning of each year. I decided to do the same and prayed God would reveal what my One Word for 2014 should be.
It wasn't long before He gave me the word gratitude through the following verses.
So then, just as you received Christ Jesus as Lord, continue to live in him, rooted and built up in him, strengthened in the faith as you were taught, and overflowing with thankfulness. (Colossians 2:6-7)
Be joyful always, pray continually, give thanks in all circumstances for this is God's will for you in Christ Jesus. (1 Thessalonians 5:16-18)
I began reading One Thousand Gifts by Ann Voskamp.
Her words, they described me.
All my eyes can seem to fixate on are the splatters of disappointment across here and me.
My life was void of joy and there was only one way to find it again – through gratitude.
Ann writes, God gives gifts and I give thanks and I unwrap the gift given: joy. 
This year I have chosen to find glory in the ordinary. 
I have listed the gifts one by one. I'll surpass a 1,000 before years end.
Gratitude enables us to see the glory that awaits in the ordinary.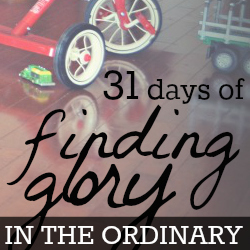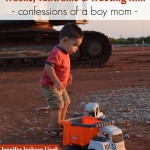 During the 31 Day Writing Challenge, my ebook Trucks, Tantrums, & Trusting Him: Confessions of a Boy Mom will be on sale for 99 cents on Amazon. This book is how I got the idea for the 31 Days of Finding Glory in the Ordinary series. You can purchase a copy here.