It seems the moment I turn to September 1st on my calendar my mind starts racing.
I start making lists, planning for the holidays, and Jackson's birthday. Weekends fill up quickly with activities and I become so overwhelmed I miss out on my most favorite time of the year.
Yesterday I felt weary and I knew why.  I was behind on my reading plan and hadn't taken a single moment to just be still with God.
I desperately needed Him to whisper hope to my heart. I needed peace to replace the anxiety.
So after I dropped Jackson off at school I went to one of my favorite spots to enjoy a few hours of solitude.
Jubilee Market is the most peaceful bakery/boutique in Oklahoma City. The owners shine the light of Christ and make the yummiest food. I spent several hours reading the word and eating one of their famous lemon bars and it was just what my weary self needed.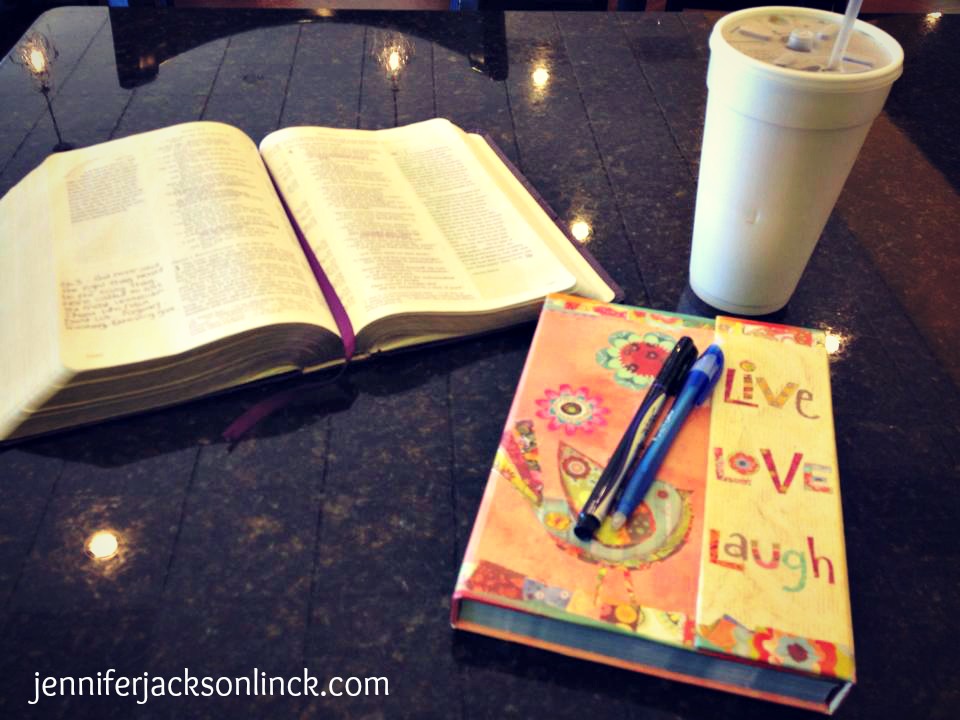 And just as God promises, when I drew close to Him, he drew close to me.
In the quiet He whispered and I was able to hear.
He reminded me that His grace is deeper than the ocean.
"But where sin increased, grace increased all the more, so that, just as sin reigned in death, so also grace might reign through righteousness…" (Romans 5:20)
He reminded me that all the things that are consuming my mind – family photos, fall activities, Christmas gifts to buy – are meaningless in the grand scheme of things.
I picture God watching us toiling away at all the things that don't matter, wasting our time, wasting our efforts on building our own kingdoms instead of His. And He is both angry and sorrowful, asking, "When will they ever learn?" When will we stop sowing the wind and reaping the whirlwind?  (SheReadsTruth Hosea Study Day 10)
We want so desperately to be whole and happy and loved, but instead we're a discontent, idol-making mess. (SheReadsTruth Hosea Study Day 1)
When will I learn to stop worrying about tomorrow and next week and next month and next year.
When will I learn to soak up today and all that God has for me right here?
When will I see that spending time with Him and eating a lemon bar is simply enough?
***Today I'm linking up for Five Minute Friday. You can join all the fun here.