Today Jackson starts his second year of pre-school at First Learning Center. I'm excited to see what God has in store for him this year. We had such a wonderful experience last year. Jackson would start clapping as soon as we pulled into the parking lot.
I pray he loves school just as much this year. I pray his teachers see past the speech delays to his heart; because although he's strong-willed, this kid is bursting with joy. I pray we see continued progress with Jackson's speech. I pray spiritual seeds are planted as Jackson learns about Jesus at home and at school. This year his curriculum is based on the Jesus Storybook Bible. If you're looking for a great Bible for your little one, this is one I highly recommend.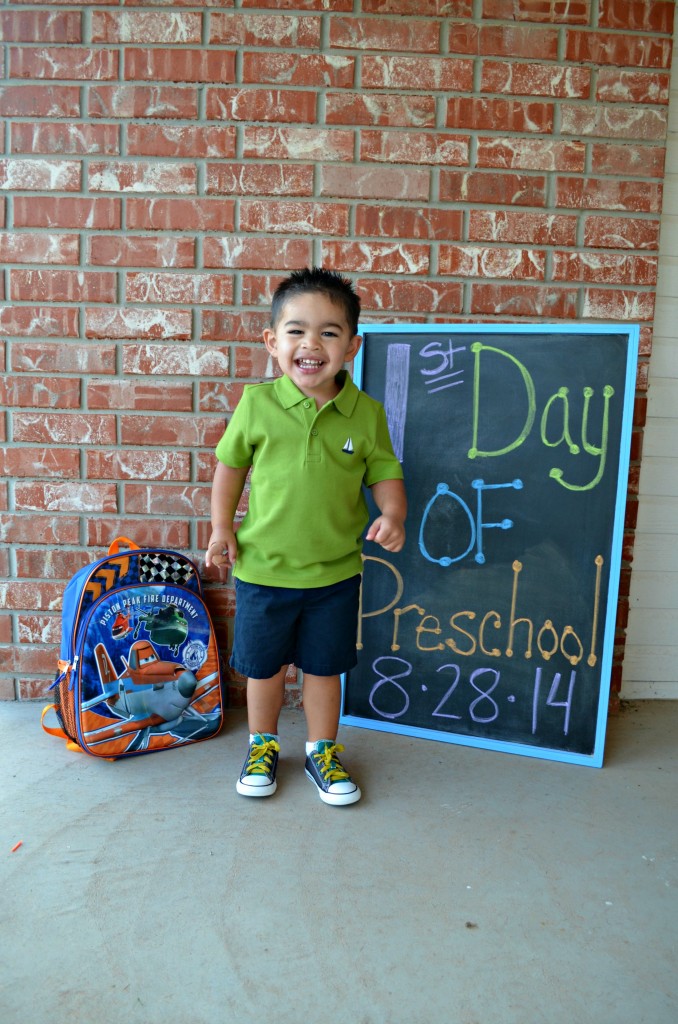 Jackson's Favorite Things (August 2014)
Food: Chocolate milk, yogurt, ice cream, pizza, PB&J and Dr Pepper (He's definitely his mama's son).
Movie: Disney Planes, Cars and Toy Story.
Toys: Trucks and trains. His Dusty airplane. Buzz and Woody.
Books: Anything about trucks, trains, or planes. For a list of our favorite books click here and here.
Loves: Playing outside, stealing Mommy's Dr Pepper, and giving hugs and kisses.