Last week I took a risk and wrote about the hurt I've recently experienced regarding a friendship that's fizzled out (you can read the post here.) I can't thank you enough for the kind words and encouragement your poured out through your comments, texts and emails. Through each one, here's what I realized:
I am not the only one who struggles with friendship.
It's okay to grieve, but then I've gotta move on.
I have some pretty amazing friends.
Friendship is hard.
Deep down we all crave real, in-person relationships.
I wrote that my friendship may never be what it was, but the loss shouldn't stop me from being the kind of friend I desire to have and the one God has asked me to be.
But how do I do that when friendship has been so difficult in the past?
Last week during my quiet time God had this to say: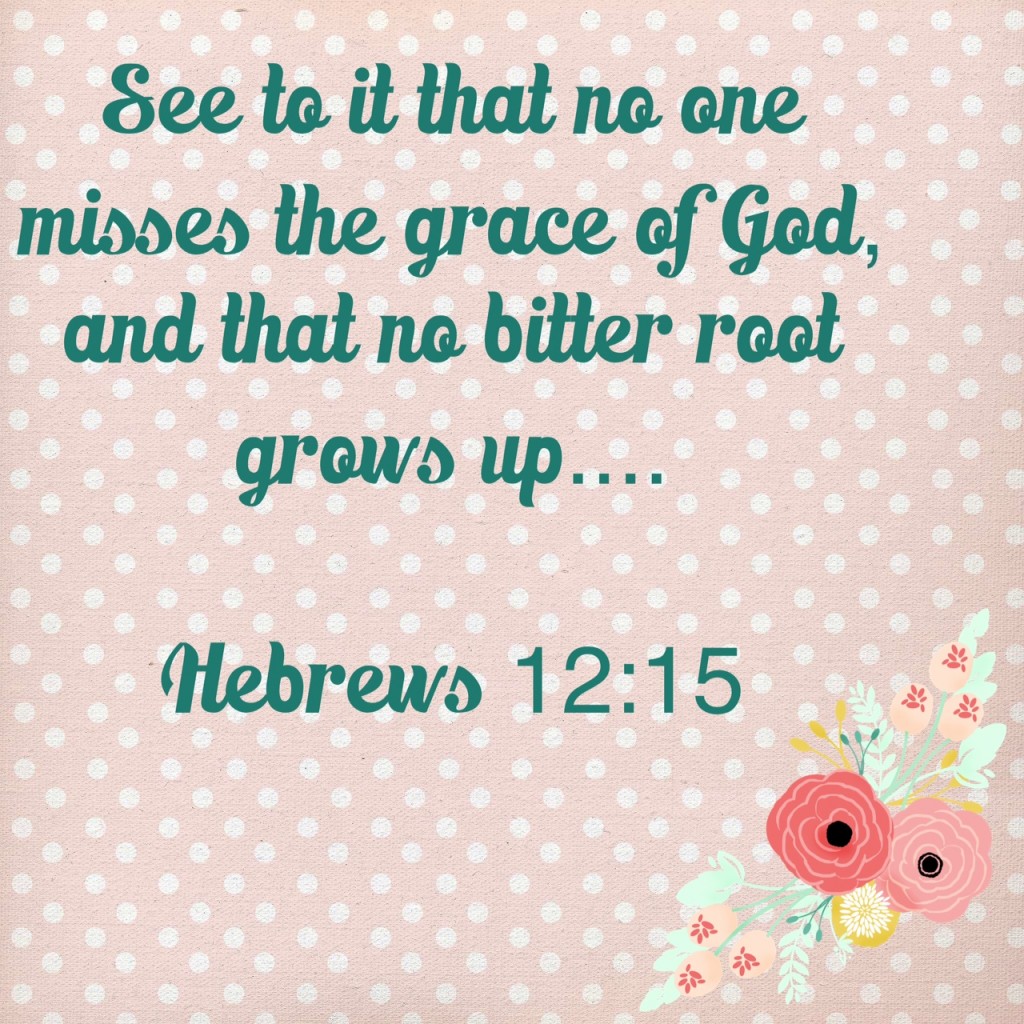 See to it that no one misses the grace of God, and that no bitter root grows up to cause trouble and defile many. (Hebrews 12:15).
I can forgive.
I can move on.
I can be the friend God has asked me to be.
How?
Through His grace.
His grace covers me, and in turn, I can lavish it on others.
Grace erases bitterness and brings healing.
** Today I'm linking up for Coffee for the Heart here, for Three Word Wednesday here, and for Tell His Story.