I'm a Dr Pepperaholic.
I have my G-Dad to thank for my love of the sugary soda in the crimson can.
Don't you dare try and sneak me a Mr. Pibb. It's Dr Pepper or nothing for this girl.
Moving to Oklahoma from Texas caused a bit of a Dr Pepper crisis. I was used to drinking Texas Dr Pepper – it was bottled in Dublin and made with real pure cane sugar. The Dr Pepper served north of the Red River tasted pretty bland.
I even toasted Dublin Dr Pepper at my wedding.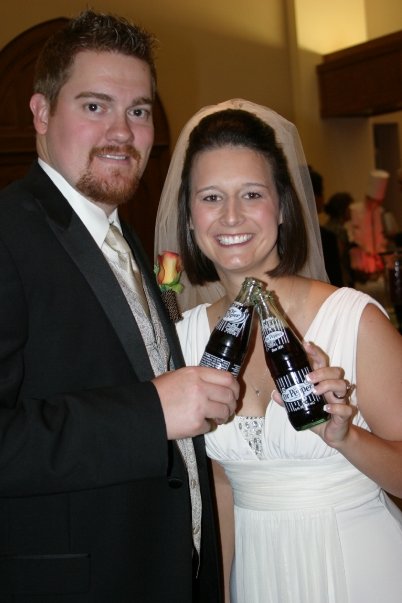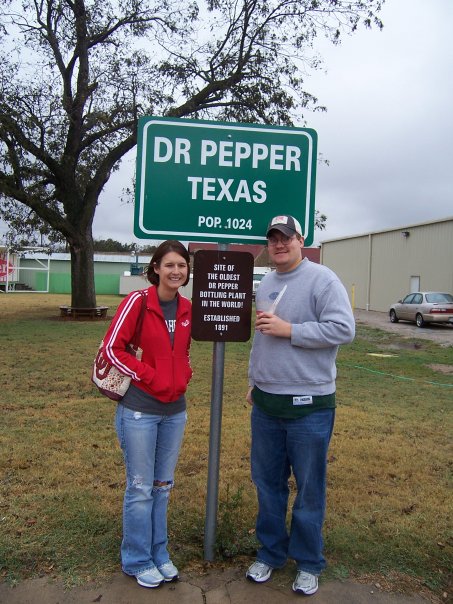 But with time my taste buds changed and I began to prefer Oklahoma Dr Pepper to the sweet Texas stuff.
If my love for Dr Pepper isn't quirky enough, then the way I drink it probably is (at least my husband thinks so).
I prefer my DP from a fountain instead of a can and I want in poured over as much ice as you can fit into a styrofoam cup (I'll find other ways to save the earth).
John's gotten so used to ordering my drinks with extra ice that he now prefers his the same way.
And if that's not quirky enough for you, there's the slight obsession I have with the Dr Pepper served at one particular establishment in Norman.
You can say I'm crazy (many of my friends already do),  but a Dr Pepper from Classic 50's tastes better than any other fountain Dr Pepper hands down.
Sorry Sonic.
I happen to know the secret behind the best-ever Dr Pepper, but I was sworn to secrecy and I can't do anything to jeopardize my favorite guilty pleasure.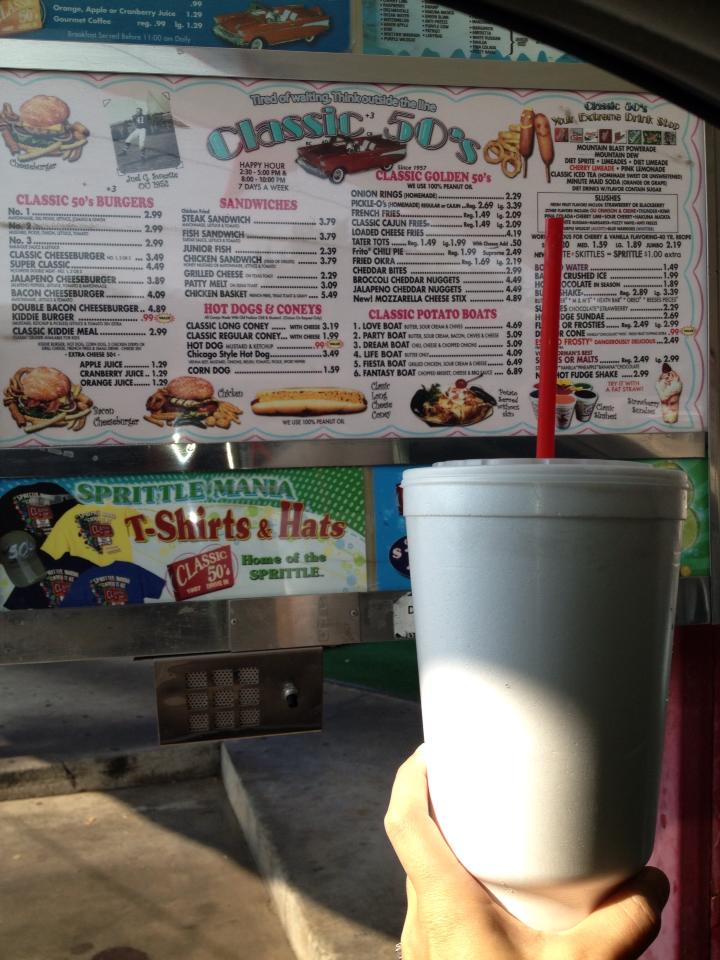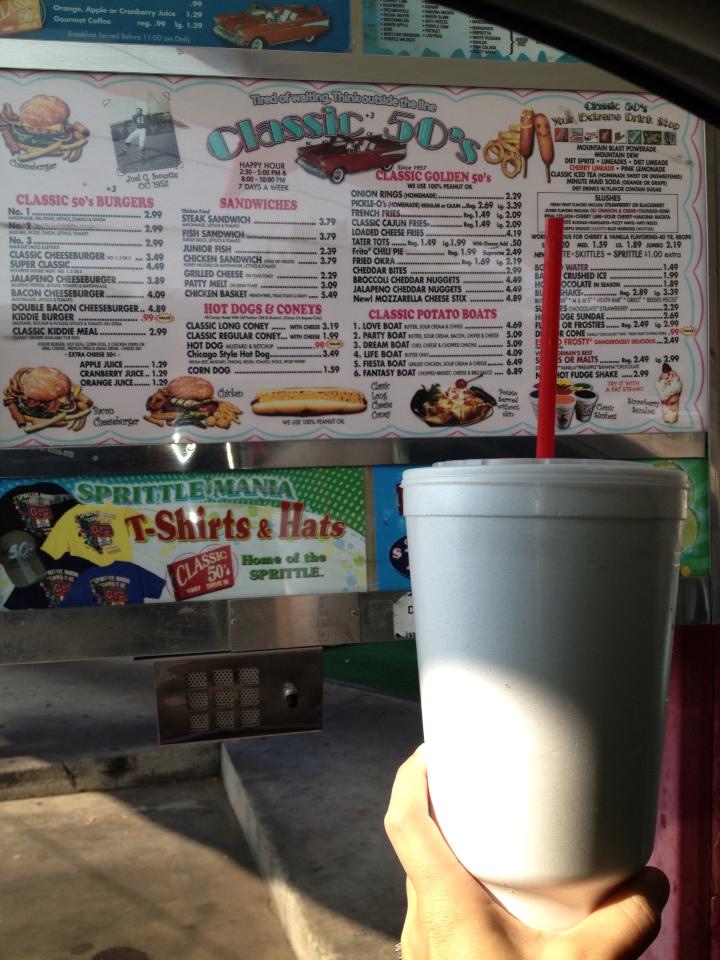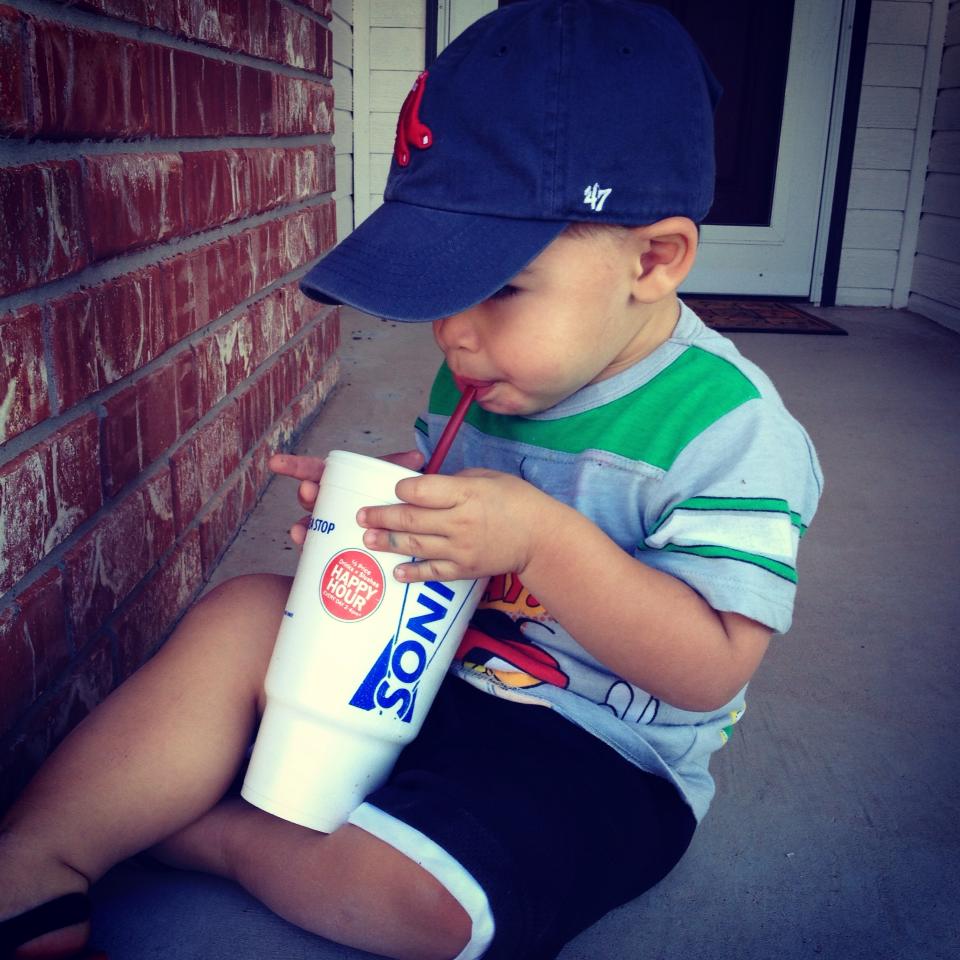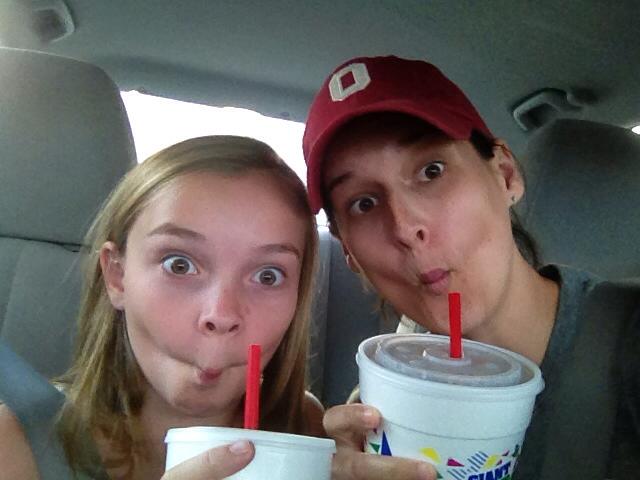 I don't think it's a coincidence that Jackson's birth mother drank Dr Pepper the majority of her pregnancy. Jackson now shares the same love for DP as both his mamas.
And he's sneaky – he steals my styrofoam cups in the blink of an eye and slurps down every last drop. Then he finishes with a very dramatic  mmmm mmmmm mmmm.
My G-dad would be proud!
So what's one of your craziest quirks? I'd love for you to share in the comment section below. I'm sharing my Dr Pepper quirk as part of Beth's Get to Know You Monday! Click here to join in the fun.