Fourth of July stirs up warm feelings and wonderful childhood memories.
There were trips to Jack and Laura's lake house with my dad's family, jet ski adventures with my cousin Casey, and amateur fire work shows.
There was homemade ice-cream, ice cold Dr Pepper, and refreshing watermelon.
As I got older Fourth of July was spent riding in my hometown parade, singing at the local festivities, and celebrating with my best friend Amber.
John and I have spent the last few years at home – our drive way is the prime spot for fire work watching.
But this year we decided to go back to my home town so that Jackson could experience the Fourth of July parade.
We lined the street extra early and waited for the fire truck to sound it's siren, signaling the start of the celebration.
Jackson was in heaven. Fire trucks and more fire trucks.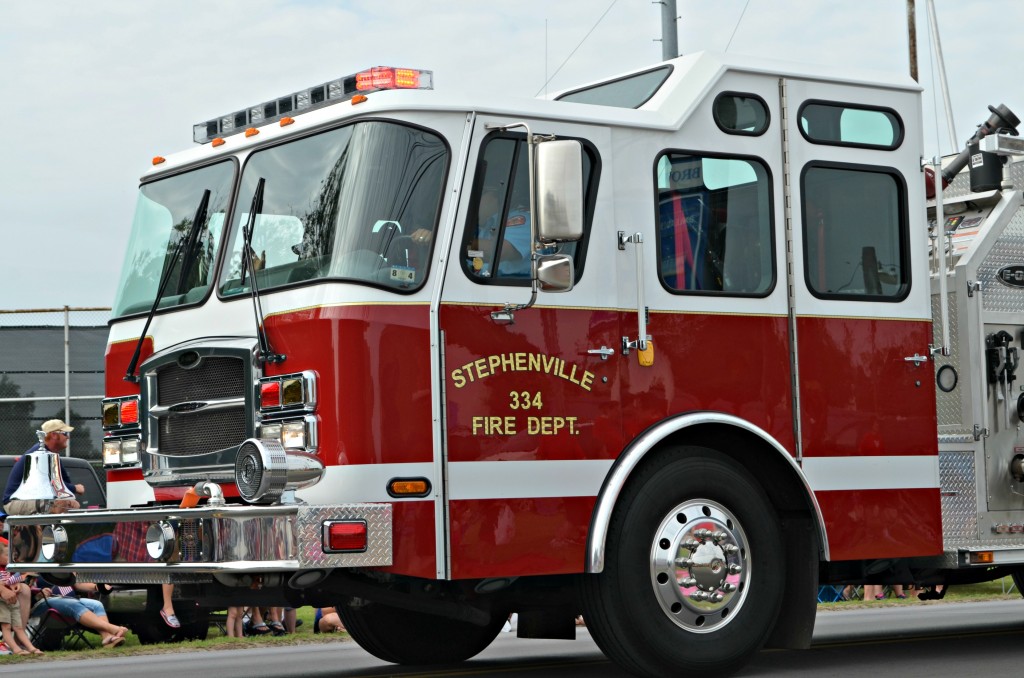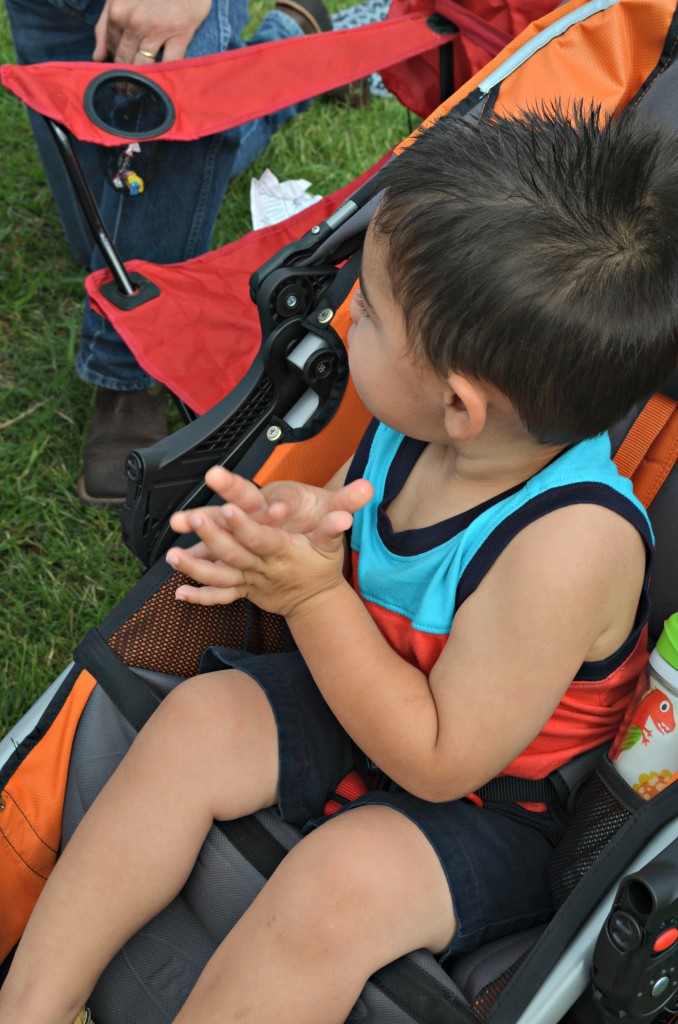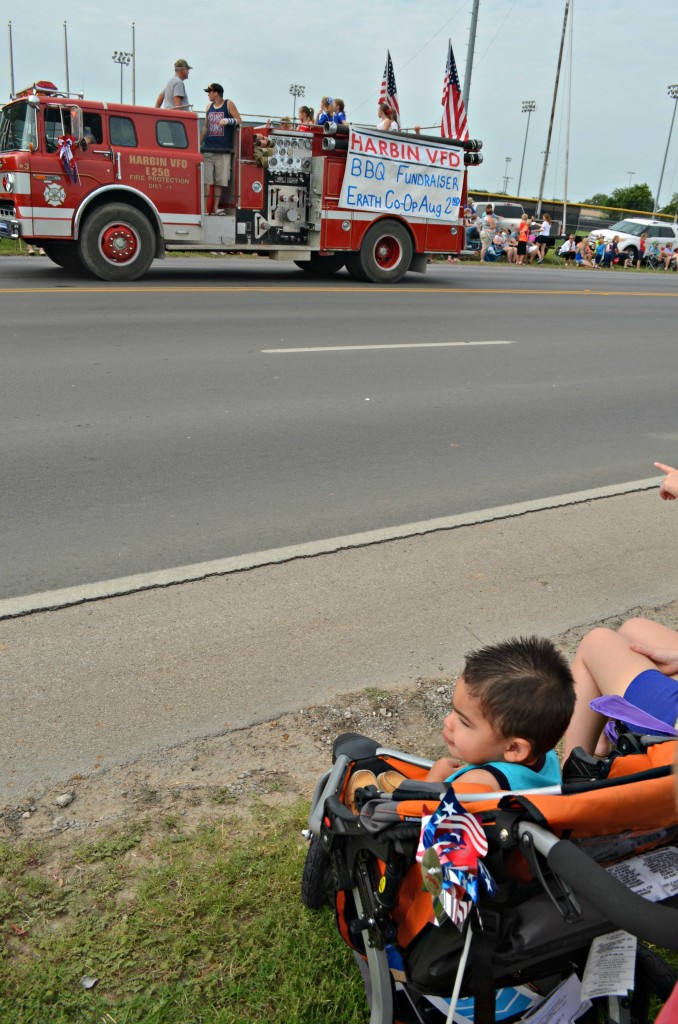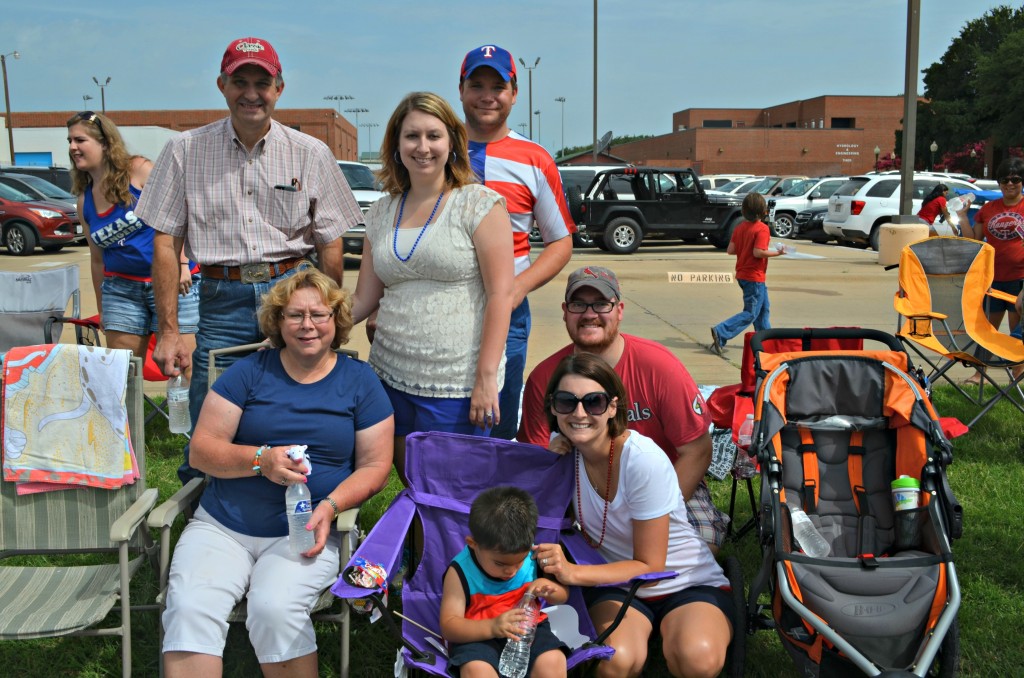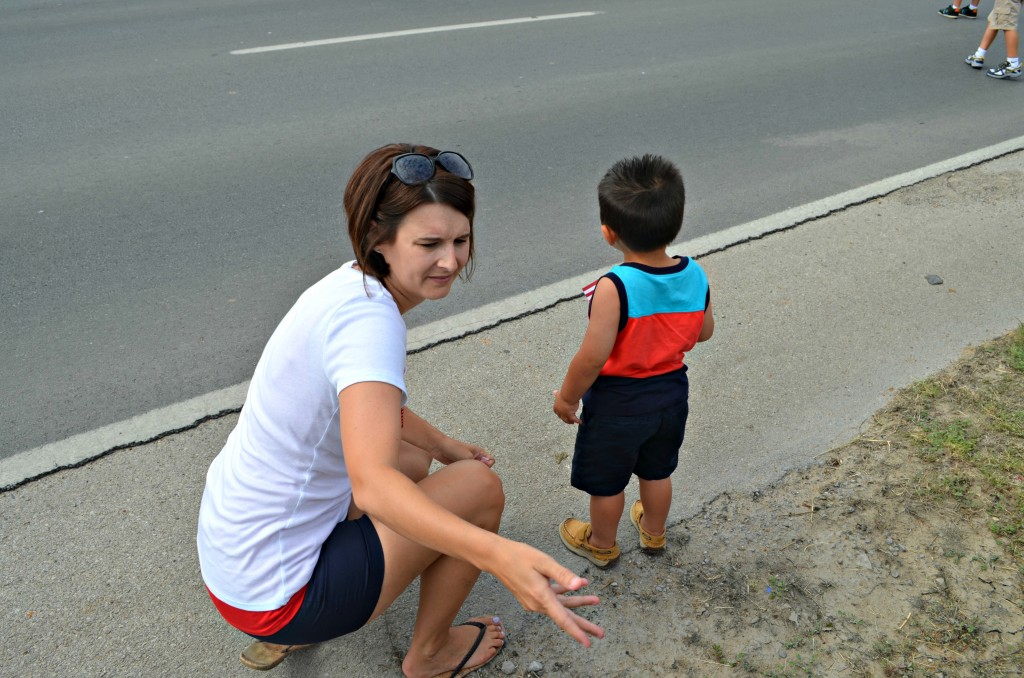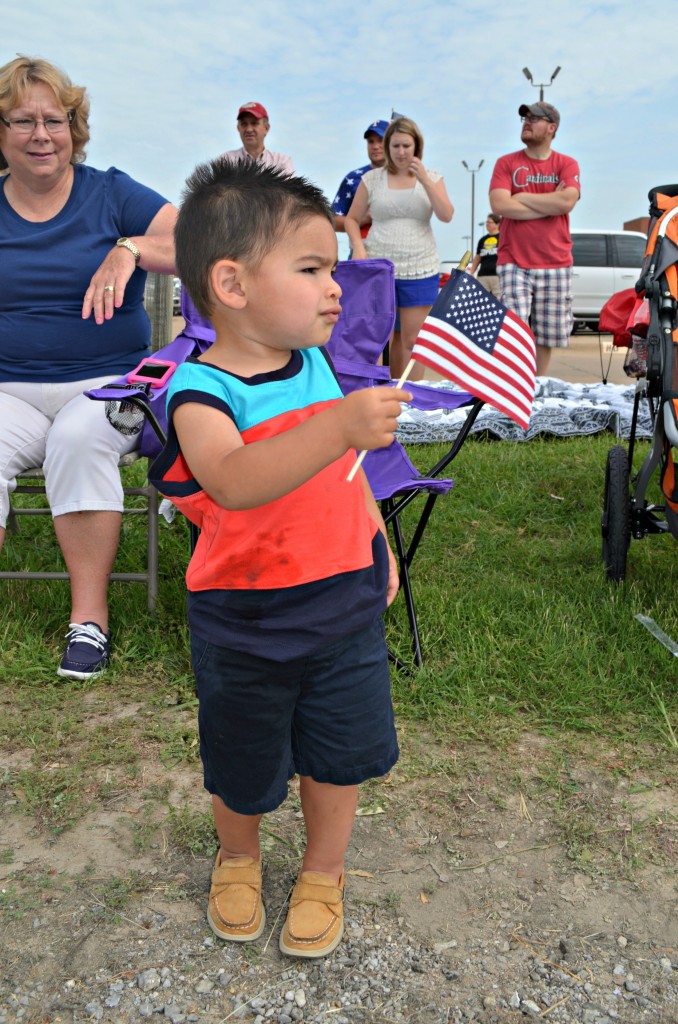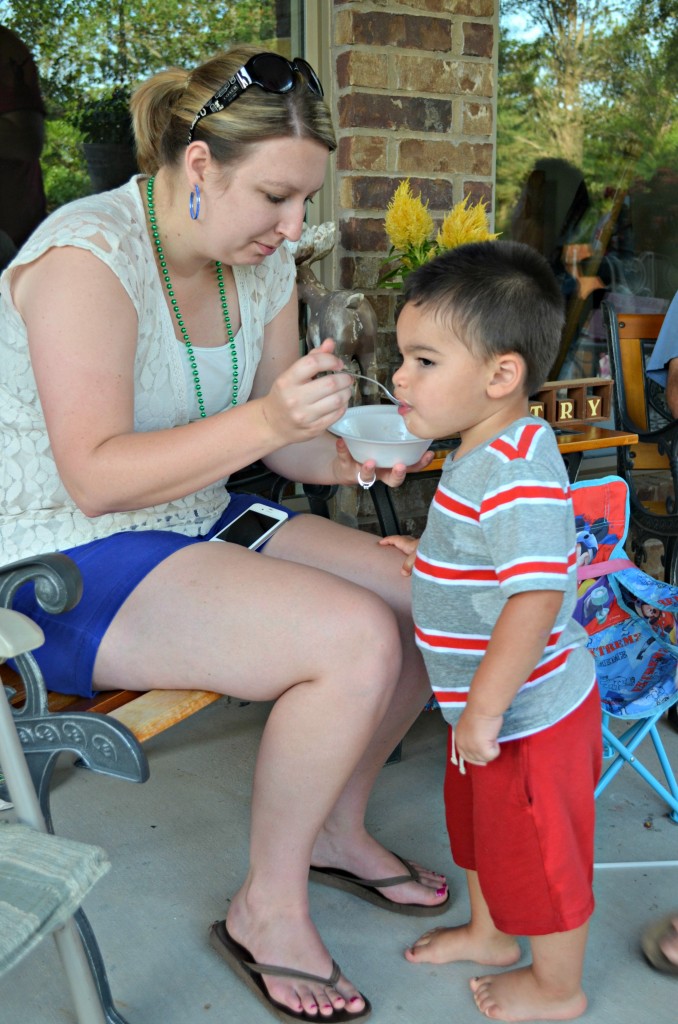 He clapped and made his siren sound.
Wooooo
Wooooo
Wooooo
I chased after candy like a child and Jackson ate way too much.
As the high school band marched by, my sister and I burst into our high school fight song.
We're from Stephenville, good ol' Stephenville
Where the Yellow Jackets Play….
Our husbands laughed at us, but we didn't care.
Jackson ate Popsicles and waved his flag.
He made us all laugh as he threw the candy back to the people in the parade.
We grilled hotdogs and ate homemade ice cream.
We sat on my parent's back porch and watched Jackson play until dusk. We spotted a few bursts of color through the trees after the sky turned black.
It was the perfect day. It wasn't filled with expectations that couldn't be met or the stress that often accompanies other holidays. It was about family, celebrating our freedom, and making memories.
I went to bed with a thankful heart and a list of gifts running through my mind.
How did you celebrate the Fourth of July?
***Today I'm joining Beth for Get to Know You Monday! You can join the fun here.