During my blog break, I've been diving into the books that have been sitting on my night stand and waiting for me on my iPad. There's also several on my Amazon Wish List that are calling my name.
Summer and reading have always gone hand-in-hand. As a young girl I devoured one book after another on my summer vacations. My family would take a trip every year (to Colorado) and my nose would stay stuck in a book the majority of the trip. I could easily finish four or five books during a week-long vacation. I loved solving mysteries with Nancy Drew. I dreamed of having my own Baby-Sitters Club. I wanted to be one of the twins from Sweet Valley High.
I'm looking forward to kicking up my feet and getting lost in a good story.
Here are a few books currently on my summer reading list.
Out of the Spin Cycle: Devotions to Lighten Your Mother Load  (Jen Hatmaker) – This is the perfect summer devotion! As a mom, quiet moments alone are few and far between. This book will help me stay connected to Jesus, which I'm gonna need to survive these long summer days. I'll sit on the back porch while Jackson plays and let Jen's words encourage me, and no doubt make me laugh.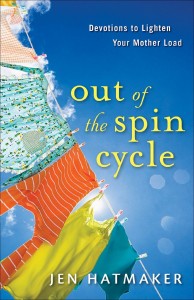 Rhinestone Jesus: Saying Yes to God When Sparkly, Safe Faith Is No Longer Enough  (Kristen Welch) – I've been hearing great things about this book! I love that it helps women who feel like they are "just a mom" find ways to step out of their comfort zone and say "yes" to Jesus. I'm looking forward to watching my faith grow with each turn of the page.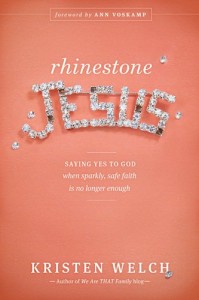 The Bridge Tender (Marybeth Whalen) – I've loved all of Marybeth's previous books. They make for great summer reads. I can't wait to dive into this one. If you haven't read any of her novels, you should. Check out The Mailbox, The Guest Book, and The Wishing Tree.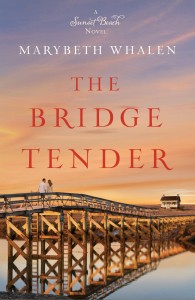 The One & Only (Emily Giffin) – I loved Something Borrowed, Something Blue, and Baby Proof. There's no doubt Emily Giffin knows how to write a good chick flick! Her books are best read pool-side.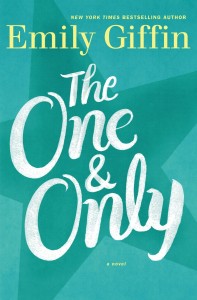 Second Time Around  (Beth Kendrick) – I'm pretty sure I've read some of Beth's earlier books. I really should keep a running list of what I read. I browse the bookstore and feel certain I've read something, but I just can't remember. I loved her book Cure for the Common Breakup and finished it in one day. Looking forward to this one, too.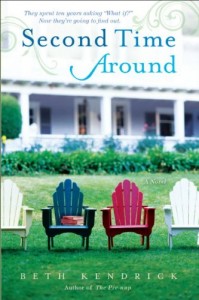 Orphan Train (Christina Baker Kline) – This book intrigued me the moment I read the back matter at the bookstore. I stayed up way too late and woke up way too early to finish this one. It's a must read. Amazing story and brilliant writing. I can't wait to read Kline's other books.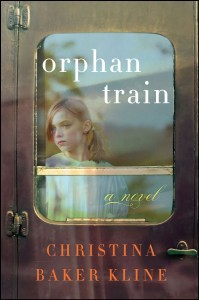 Desire Lines (Christina Baker Kline) – I finished Orphan Train and immediately wanted to read another one of Kline's books. This one was only $2.99 on the Kindle and it just happens to be about a young journalist trying to solve an old mystery. Right up my alley.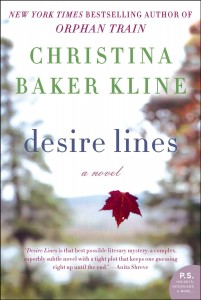 What's on your summer reading list? Is there a book I just have to read? Leave me a comment and let me know! 
This post was written as a response to Holley Gerth's Coffee for your Heart link up prompt: For more encouragement click here! I am also linking up for Three Word Wednesday. You can join the fun here.