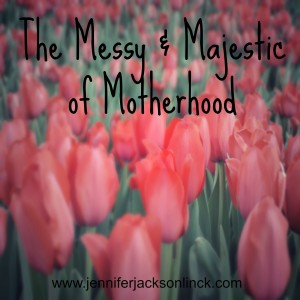 Today kicks off a special series called The Messy & Majestic of Motherhood. Each Monday in May, I will feature guest posts by some amazing writers and mamas. Some are adoptive mamas, some are bio moms, but they are moms and they are real. Their words will encourage you. Leave your comments below and you'll be entered to win a Mother's Day prize pack. A winner will be chosen after the series is complete. I hope the posts in this series encourage you and bring you hope as we celebrate motherhood in May! 
She sat across the table from me.
It was a safe place for her to admit her fears. Fears I had once shared.
"Open adoptions scare me," she said.
She had sent me a message on Facebook asking if we had an open adoption with Jackson's birth mother. I asked her to meet me for lunch. There are just some conversations that are better in person.
I wanted her to know that having a relationship with a birth mother can be a blessing. I didn't want her to be afraid. I wanted her to know how God had taken away my fears about open adoption.
So I shared our story.
When John and I first decided to adopt, we were terrified of domestic adoption. We had heard horror stories of birth mothers coming back and taking their children from the adoptive family. We were selfish and didn't want to share our baby.
We were totally uneducated about domestic adoption.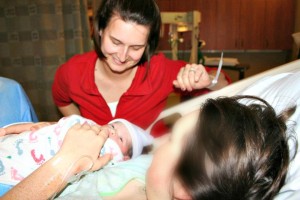 As we pursued an adoption from Ethiopia I met her.
A young, pregnant girl living in a homeless shelter. She was desperate to find a family for her baby.
I talked to her every day.
She shared her fears and dreams with me.
I shared my heart with her.
I sat beside her, her hand in mine, as the image of a baby boy popped onto the screen.
That's when the Holy Spirit whispered to my heart.
"This is about more than you becoming a mother. You have a chance to be my hands and feet to this girl. She has nobody else."
Warm tears slid down my cheeks.
My eyes were opened to the eternal impact relationships between birth mothers and adoptive families can have.
I am thankful for the relationship I had with Jackson's birthmother during the months leading up to his birth.
I am thankful for the relationship we still have.
I have stories to share with Jackson when he's old enough.
There is a photo of the two of us framed in his room.
I can tell him, without hesitation, that he has her lips.
In December, a package came in the mail addressed to Jackson. It was from her. She had sent a birthday present. I fought back tears.
I cherish these moments. A birthday gift. A phone call. A card with words written from her heart.
They are all pieces of his story.
I can't imagine not having them.