I love how adoption and motherhood and Jesus can bond people who have never met in real life. Lori was so sweet and emailed me the most encouraging words after reading my blog. I asked her if she would like to guest post on my blog. When she sent her post to me, I knew it had to run today. It goes hand in hand with my post from yesterday. I know you'll be blessed by Lori's words today. 
I started my day with a setting down of my most precious.  A handing over of the controls.  Knowing the Lord could do so much better than my feeble attempts at parenting.
And for a few moments it was easy.
Then the phone call came from my daughter's school and my heart split in two when her little voice sobbed as she squeezed out my name, "mommy."
And I grab back the controls and hang on for dear life.  Because my little one is hurting and how is it that I am the one that can hardly breathe?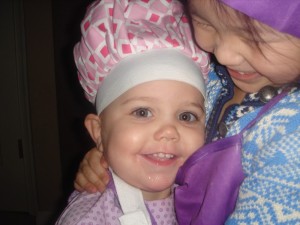 Kids can pack a punch and words cut deep.  And her identity is cloaked in words others throw upon her shoulders.  I try to soothe and comfort through the telephone lines.  I try to shed those misconceptions of who she is and where she has come from, and I attempt to strengthen her identity in this family, and in Christ.
The unconditional love of a parent is sometimes the only salve to heal a hurting heart.
The tide has turned and in my rush to fix and stop the bleeding I forget to surrender the controls of my parenting to the One who really knows how to parent. 
It's the little things that get me all tangled up inside and in the end, don't seem very little at all.
Like how to fix that math grade when every test comes home streaked with red and we've tried just about everything.  And the SAT's loom dark on the horizon.
And the problem with that "mean girl" just won't go away and I am all out of ideas.
Then that light flickers on in my daughters mind as she begins to understand that she was left on a sidewalk, abandoned, and she wonders what that says about her.
Where do we turn when we just don't know?  When we are all out of ideas and it feels like nothing we do is right???
There are moments we face as parents that stretch us to the end of our own abilities and we have no choice but to reach for something bigger than ourselves.   Someone bigger than ourselves. 
So we lean heavy in to the One who is there, just waiting for us to ask for help.
To reach out to Him who knows the words that will heal that broken heart.
We look toward the One who knows what discipline will reach in and stir that child's heart toward obedience.
To the One who knows how to mold that identity in to one that reflects His creation.
And when we have come to the end of ourselves and we just don't know;  when our hearts are heavy with the burdens that come with being called,  "mommy" and "daddy,"  our only course of action is to  lean heavy in to Him!
The unconditional love of a Heavenly Father is sometimes the only salve to heal a hurting heart.
"If any of you lacks wisdom, he should ask God, who gives generously to all without finding fault, and it will be given to him."  James 1:5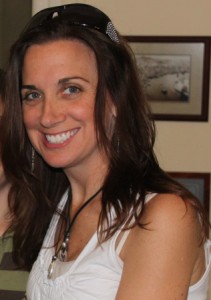 About Lori:
Lori is the wife of a Navy Chaplain, and the mother to three little (and not so little) ones.  She shares about her struggle with infertility, their great abundance through adoption, and the military life at www.standingwiththemilitaryfamily.com.