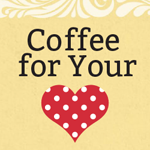 There are three moments in my life where I thought I would drown in loneliness.
The day my parents drove away pulling an empty UHaul. I sat alone in that small apartment on Cherrystone. I didn't know a soul. 268 miles separated me from everything I knew.
Sitting in my car on my lunch break, day after day, grieving my inability to have a child.
Locking myself in the bathroom, just a few weeks after becoming a mother, trying to block out the colicky screams.
Where have you found yourself today? Does the loneliness consume you? 
Today, know that you are not alone.
He is there.
Within your grasp.
He whispers, "draw near to me and I will draw near to you." (James 4:8)
You wonder if anyone cares.
Do they see the battles you're facing?
He does.  
He whispers, "I will go before you. I will be with you; I will not leave you or forsake you. Do not fear or be dismayed."
(Deuteronomy 31:8)
Today, know that you are not alone.
He is with you.
He whispers, "Never will I leave you, never will I forsake you." (Hebrews 13:5)
This post was written as a response to Holley Gerth's Coffee for your Heart link up prompt: For more encouragement click here!