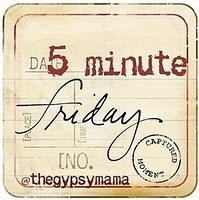 It's  who I've been for as long as I can remember.
An encourager.
Handing out a dose of hope to those I love.
I still send cards – the old fashioned way. I could spend hours in a card shop searching for the perfect words. I'd be rich if it wasn't for the all the cards, stamps, and stationary I've bought over the years.
Through words I encourage.
Whether handwritten in a card or on my blog.
Words have always been my go to.
It's much easier for me to express myself through verbs and nouns written. I don't speak my thoughts quite so eloquently.
But if I were being honest, sometimes being an encourager can be exhausting.
I encourage others, but I don't always extend the same uplifting words to myself.
I am my worst critic.
Extending grace to myself can be a struggle.
Negative thoughts can swarm through my mind like killer bees.
And sometimes, as selfish as it sounds, I wish I were on the other side.
That I would open my mailbox to find a card. The words picked out especially for me.
At times I've thought it would be easier to not be an encourager.
I'll quit sending cards. I'll stop blogging.
But I can't. It's who I am.
Written words are breath of fresh air to me.
So I keep writing. If for nobody else but me.
***Today I am linking up with Lisa Jo for Five Minute Friday. You can join the fun and get a dose of encouragement here.