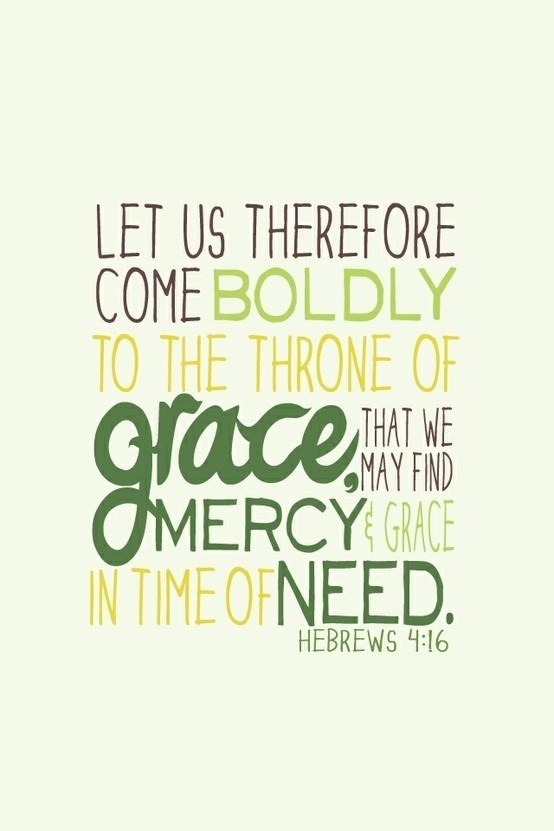 I tape the words to my bathroom mirror. Words I will read everyday in 2014 if I have to. A reminder to give myself grace.
A few hours later I try to wake from the nightmare, but it's not a dream. It's hands down the worst parenting moment of my career.
The selfishness, the sin of my imperfect self oozes from my hurting heart.
I think about the words on the bathroom mirror. I don't deserve grace.
I am desperate for grace but I also need to extend it to the man and baby boy looking at the mess that I am.
But as I sit on the couch, hot tears staining my cheeks, grace seems so far out of reach.
The word failure rings loud in my ears. The hurtful words I yelled haunt me, making it impossible to fall asleep.
I've spent my entire life believing I have to be perfect. Even after becoming a Christian, the slightest mess up, the wrong choice, left me burdened with guilt and feelings of failure.
God's grace is always within reach, but I've never felt worthy of it. So I strive and try to do it all in my own strength. When I don't meet my unreasonable standards I break. And it's not pretty.
My inability to receive grace, to ease up on myself, isn't this a slap in God's face?
If He can forgive. If His grace covers me, why can't I cut myself some slack?
In 2014 I want to receive grace. I want to extend grace.
I want to cut myself some slack.
How about you? Are you too hard on yourself? Is what you do never good enough?
This year let's promise to extend grace. Not just to ourselves, but to others. Let's vow to receive the grace that God freely gives.
Hebrews 4:16 says, Let us then approach God's throne of grace with confidence, so that we may receive mercy and find grace to help us in our time of need.
What's your need?
A difficult marriage? His grace covers you.
Feelings of failure? His grace covers you.
High expectations that always let you down? His grace covers you.
Today I'm joining Holley Gerth for Coffee for Your Heart. For more encouragement, click here.