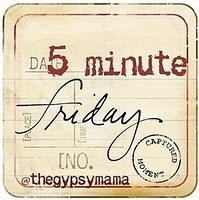 It's a new year. For some that means a fresh start. For others it means the fight continues. The struggle.
Fighting for a marriage. Fighting for a child. The fight to find joy in the mundane.
The fight to pay the bills. The fight to love like Jesus.
Life can be a fight. We wrestle. We struggle.
But we don't have to.
Exodus 14:14 says, "The LORD will fight for you; you need only to be still."
So as the new year unfolds, hand Him your battles and the struggles.
He will fight for you.
Be Still. Give thanks.
Even for the things you aren't sure you're grateful for.
Toddler temper tantrums
Laundry piled on the bathroom floor (again)
The challenging relationship
All the fights and struggles can point us back to the One.
Give thanks and watch joy swell.
Today I'm linking up for Five Minute Friday with Lisa Jo and all her friends. You can join the fun here.