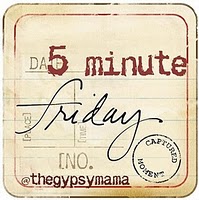 I was 20-years-old. Full of hopes and dreams. My parents drove me across the Texas border into Sooner Nation with everything I owned packed in the U-Haul behind us. It was really happening. I had been accepted to the University of Oklahoma, a dream I had had since getting my first glimpse of the campus the summer after my sixth-grade year.
It was exciting, until my parents pulled away and loneliness engulfed me. Sitting in that little apartment on Cherry Stone, miles away from my family and friends, was excruciating at times. I lived on chicken and rice and Velveeta Shells and Cheese. I spent a lot of time listening to 101.9 the Twister. Certain songs take me back to those lonely days in that one bedroom apartment.
There were months I barley had money to buy groceries, but I didn't dare tell my parents. I tried so hard to ignore the lonely feelings – the swipe of my credit card or a date with the wrong guy. I did everything except what I should have.
I ran from God, instead of running to Him. I looked for love in all the wrong places (yep, just like the country song), I tried to buy happiness, thinking new clothes and stuff would ease the pain of being alone.
Looking back, God was always there. He always provided what I needed. He didn't give up on me when I chose other things instead of Him. It isn't often that I feel lonely these days, but I still have a tendency to put other things before God.
I'm bored, so I think I need to shop. I'm hurt or angry, I decide to confide in a friend instead of talking to God about it. Eleven years later, after many lessons learned, God still has to remind me that He is enough!
But he said to me, "My grace is sufficient for you, for my power is made perfect in weakness." Therefore I will boast all the more gladly about my weaknesses, so that Christ's power may rest on me. (2 Corinthians 12:9)
****Today I'm linking up with Lisa Jo for Five Minute Friday! You can join all the fun here.