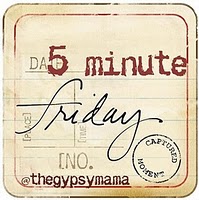 Jackson woke up at 2:30 this morning, adamant that we get up and get him. Middle of the night meltdowns and lack of sleep makes for a crabby mommy.  I find that a lof of negative thoughts swarm through my mind in the wee morning hours when the sun is nowhere near the horizon.
The devil makes sure to whisper what an awful mother I am and I tend to believe the lie.
I put Jackson back in his bed, he continued to cry, and I cried too. I begged God for a friend. Don't get me wrong. I have friends, but nobody within arms reach. My best friend from high school is in Texas, our best couple friends are in Connecticut, and the few others I have aren't stay-at-home moms. I have an awesome group of bloggy friends (most of them I've never met in person) but it's not the same. I want someone I can talk to over a Dr Pepper.
I begged God for a friend and I begged God for one who would reach out to me. It always seems like I have to be the one to call and text and suggests get togethers. It's been that way all my life. Maybe I sound immature, maybe I'm being silly and selfish.
I envy those women who have a big group of close girlfriends. That's never been me. As a young girl I watched from my backyard as my neighbor and all the popular girls hung out. My phone rarely rang. Invites didn't come.
It sounds pathetic, I know. But the long mundane days of diaper changes, no no's, and chasing a toddler leave me yearning for some adult interaction. Last night I begged God for a friend before I pull my hair out.
***Today I'm linking up for Five Minute Friday! You can join all the fun here.