I probably shouldn't jump on this bandwagon. I expect this post to cause some controversy. But here's the thing….
I'm watching the moment-by-moment  coverage as authorities try to locate the second suspect in the Boston Marathon Bombing. The entire town is on lock down. One suspect is dead. My mom is completely freaked that I'm supposed to board a plane and go to Boston in a few short weeks.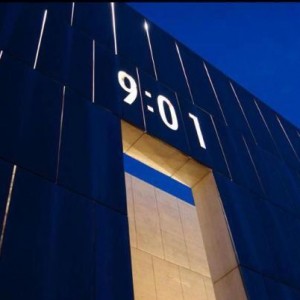 I sit on my couch watching the news in Oklahoma City. Today's a monumental day here – it marks the 18th anniversary of the Oklahoma City bombing. I didn't live here then, but I remember exactly where I was when I heard about the explosion. I sat in my 7th grade history class wondering if my best friend and her family were safe.They lived less than 30 minutes from downtown OKC. I didn't live here then, but I spent years working with reporters who were there that day, disturbing images seared in their minds for all time.
People want to blame the guns, bombs, and knives for the horrific acts that come across our televisions, but it's not the guns, bombs and knives that kill. It's the crazy people behind them.
We can outlaw guns, but people who want to do evil will still find them. Heck, the individuals responsible for the explosion at the finish line in Boston, decided to use nails and ball bearings to cause even more damage after the explosion. Are we going to outlaw those too?
Evil people will find ways to do evil things. Period!
And the sad reality is we live in a world where evil resides. It will until the day Jesus returns. And the truth is, evil will grow worse as the day of His return nears. All we can do is cling to the hope that we (as Christians) have. Because the good news is, Evil doesn't win.
Today, pray for all of those affected by the explosion in OKC 18 years ago, pray for those that experienced the unimaginable in Boston earlier this week , and for the police and authorities tracking the second suspect.
****Today I'm linking up for Five Minute Friday. You can join us here.