I pray today's blog helps answer any questions my readers might have about domestic adoption. When God called us to adopt, we were afraid to adopt from the U.S. We had heard scary stories about birth mother's wanting their children back. Looking back, we weren't educated about domestic adoption – at. all.
Since adopting Jackson, God has made it very clear that I am to be a voice for the many, many, children here in America that need Forever Families. I asked my Facebook followers to submit questions, to be answered by Dierdre McCool, the executive director of Deaconess Pregnancy & Adoption Services in Oklahoma City.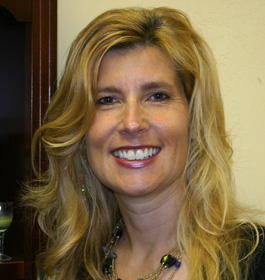 Although we didn't use Deaconess for Jackson's adoption, Dierdre has been such an incredible support to us the past 16 months as we've transitioned to a family of three. If you are considering adoption, or have additional questions that don't get answered in today's blog post, please visit Deaconess' website at http://www.deaconessadoption.org/
What is often the reason couples decide to adopt?
There are many reasons couples decide to create or expand their family through adoption.  Some have expressed a succinct calling to adopt.  Others choose to adopt because they are unable to conceive a child biologically.  Several choose to adopt due to a medical condition that could jeopardize their health and/or life and that of their child if they achieved pregnancy and carried to full term.
There seems to be very little financial help for domestic adoption. Is seems like most adoption grants are geared towards international. Why is this? Do you know of any domestic adoption grants?
I believe there are grants available for both domestic and international adoption; however, it is sometimes more difficult to locate the entities that help fund domestic adoption.  JSC Foundation, Karis Fund (through Council Road Baptist Church), and Life Song are a few of the entities that help fund domestic adoption.  (Jennifer, I have attached our resource sheet as well if you want to pull more from there or share!)
Why are the fees so high to adopt domestically?
This is a difficult question to answer.  Each domestic adoption has many factors that can impact the costs associated with adoption.  Birth mother living expenses are permitted in some states and not others.  Some states do not regulate the amount of money that can be spent on behalf of a birth mother during her pregnancy.  Most states require the birth father's legal rights be addressed.  If an expectant mother has engaged in numerous relationships, there exists the possibility of several potential birth fathers. Therefore, the legal fees associated with terminating parental rights can be very expensive if there is more than one possible birth father.  Another factor that can impact legal fees is the Indian Child Welfare Act.  Additional legal steps have to be taken when a birth parent is a tribal member and/or the child is eligible for enrollment.  Sometimes, the birth mother does not have medical insurance.  Therefore, in most adoption situations, the adoptive parents' assume the costs associated with her prenatal care and delivery.   Agencies often have fees related to pre- and post-birth counseling and support for all triad members.  There are also costs associated with the home study and post-placement supervision.  Each of these factors impact the fees related to adopting domestically.
On average how long does the entire adoption process take?
The time-frame to complete an adoption depends on a multitude of factors.  I am unable to provide averages as there are too many variables to consider in answering this question.
What is the average cost of a domestic adoption?
I am unable to answer this question.  There are too many variables involved.
How can you prepare for adoption emotionally, spiritually, and physically?
Adoption truly challenges all facets of one's being!  Connecting with another family who has created or expanded their family through adoption can be a great help emotionally.  They can provide encouragement, advice and overall support as one navigates the journey of adoption.  If married, it is crucial that both husband and wife be on the same page about adoption.  Engage in open and honest discussions about it by scheduling an "adoption date night" where each person brings their thoughts, hopes, dreams, concerns, etc. about it.  Conducting research on-line, reading books and articles about adoption, and joining a community or church-based adoption support group are some other ways to emotionally prepare for adoption.  Adoption is God's idea so it truly is a spiritual endeavor. Praying and casting your cares on Jesus is a huge first step.  Locating a prayer partner who has been through the journey is also helpful.  There are many devotionals out there that have adoption-oriented themes that can provide much-needed affirmation.  Upon home study approval, your family is a candidate to be matched with a birth family quickly.  Therefore, make sure you have some of the basics needed to bring a child home.  For example, get a car seat.  Know what pediatrician you plan to use.  If daycare is needed, begin investigating and interviewing potential providers.  Taking care of such details before a child is added to your home will preserve your physical energy once he or she is placed with you.
How do middle class families afford adoption?
Start a savings account as soon as the decision to adopt is made.  Many families participate in various fundraising activities to build their adoption fund.  For example, I've had couples invite others to donate items for a garage sale and then hold one.  Some have held various parities (i.e. Pampered Chef, Mary Kay, bake sales etc. and all proceeds are donated to the adoption fund).  Others design t-shirts and sell them on-line to raise money.    Some employers have adoption grants available for their employees as well.
Where do you start when you decide to adopt?
After deciding whether to adopt domestically or internationally, begin researching various providers before choosing to create or expand your family through adoption.  Contact potential adoption providers and ask LOTS of questions – make a personal visit if possible.  Clarify exactly what fees are refundable and non-refundable.  Evaluate what type of post-adoption support is provided and for how long.  Ask the adoption provider for references from people that have used their services.
Do you get to choose the child's age?
Most ethical adoption providers will require a prospective adoptive parent to delineate not only the age of the child but also many other factors regarding a potential child (i.e. race,  prenatal exposures, mental health history, special needs, etc.) he/she is comfortable adding to their family.  The home study provider will be evaluating the prospective adoptive family to determine strengths and weaknesses and what type of child they have the capacity to parent.
What steps do you have to take to become a Waiting Family?
The answer to this question varies based on the provider a family chooses to utilize to create or expand their family through adoption.  Typically, an application, parent preparation and education and a pre-approved home study is required.
What are the requirements to adopt?
This question is also difficult to answer as it depends on the adoption provider selected.  Some states, like Oklahoma, have a minimum age requirement of 21 to adopt.  Some providers have an age limit.  For example, many agencies have a cut-off age of 40 or 45.
One blog reader asked, "I have heard many Native American tribes have children who need adoptive parents. How would one go about getting information about that? I've also heard it is very difficult to adopt Native American children."
The best way to get information about whether or not a tribe may need a family is to contact the tribal office directly.  Typically, one can locate the necessary contact information for the tribe via an internet search.
The Indian Child Welfare acts outline placement preferences for children who are enrolled or eligible for enrollment in a Native American tribe.  For children that have tribal heritage, most tribes prefer the child be placed with a family member or member of the child's tribe.