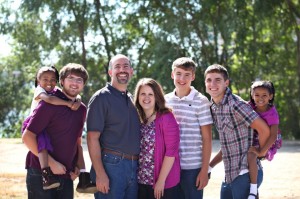 I'm so excited to have Shelly Roberts, author of "31 Nuggets of Hope," guest posting on my blog today!
Shelly and her husband David began their adoption journey while serving in rural America as church planting missionaries.  It was during that time God gave them a heart for the Fatherless and helped them climb through all the many obstacles ahead.  Their sons were very instrumental in working hard to raise funds as they waded through each financial challenge.  The sacrifices made meant nothing compared to the realization of two little girls, on different continents, who needed a family. Shelly is not only a voice for the Fatherless and advocate for adoptive families, but her deep passion lies in encouraging the hearts of adoptive moms.  She is well acquainted with their needs.  She is known for meeting families right where they are at and helping them walk towards HOPE.  Shelly doesn't just want to see children placed in forever families — she wants to see those families thrive. Now living in central Illinois, Shelly enjoys serving with the ABBA Fund, a ministry to Christian adoptive families.  She speaks not only at adoption conferences, but also at various other women's events across the US covering a broad range of topics.
I know you will be encouraged today as you read about the new journey God is taking Shelly and her family on.
*******************************************************************************************
I've been at this Mommy-ing thing for a few years now. Our oldest just escorted me down the aisle recently. Yes, "the aisle". All those years of nurturing and pouring into his life and there we were getting to witness him commit his life to his precious bride before the Lord. We adore her!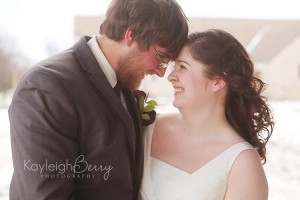 He's the oldest of my three sons. Back when they were young though, God taught me much about His heart and how many in this world are in need of a mother's love. I learned during those years that a mother's love isn't dependent on shared genetics. We brought our youngest home while she was recovering from open heart surgery.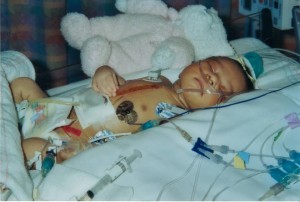 She's our spunky Texan girl through and through. Never could we have realized just how BLESSED we would be when we started on that journey.
A couple of years later God would teach me yet again about a new kind of Mommy-Love.  A love that needed to be steadfast, patient and ever gentle – if during times of rejection.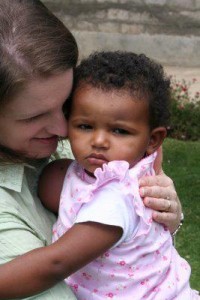 The Lord would show me how often times I responded to HIS love in the same way – through fear. He taught me how to persevere and earn my new daughter's trust.
Our home is now filled with teenage near-grown-men and the giggles of two precious little girls. I had no idea there was still so much to learn. While it would be so easy to rest in the contentment I feel in this season, I know the Father is leading us to do more. Oh, I tried to reason with Him. I gave excuses. I tried my hardest to rationalize how "this couldn't possibly be what He wanted."  Faithfully He pursued this Momma's heart. Relentlessly He stirred it. Patiently He directed my thoughts towards what matters for eternity.  And now I find myself learning a new kind of Mommy-Love.
This love will require risk.  This love will require sacrifice. This love will require being inconvenienced. This love will require unselfishness. This love will require the Lord of Lords coming in and transforming me from the inside out.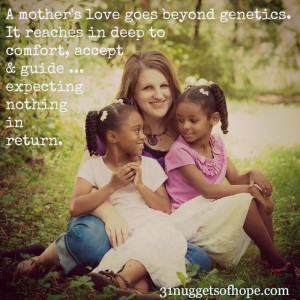 Ya know what? He's GOOD at that business!
Our oldest son moved out and began a new chapter.  We're making plans to prepare a Haven Room. Haven: a place of safety or refuge. It is our prayer that this room will be a shelter for whoever the Lord brings. We're done saying "no" to foster care. We're done saying "no" to God.
Scared, yet surrendered http://www.reachingheartsblog.com/2013/01/scared-yet-surrendered.html we're stepping forward. Saying YES to the hard. Yes, to the unknown. Yes, to all the paperwork. Yes, to a new kind of love. I went into this not knowing how to have the kind of Mommy-Love required. My faithful Father is teaching me! He's filling my heart with a deep passion and love that I have never known before. He's changing me from the inside out and it is good.