It's such a privilege to be able to share this post with you today. I met so many women at the SheSpeaks conference last summer who have been touched by adoption in some way or another.
Many adopted children don't know, and may never know their birth parents. Today, fellow SheSpeaks graduate, Lee Merrill shares the words she longs for her birth mother to read. I hope these words bless you, as much as they did me.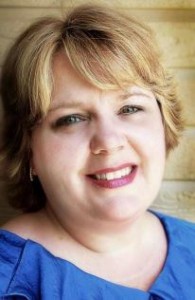 To my birth mother,
I'm not sure what to say as I write to you, a woman shrouded in mystery, yet so familiar. Someone I've never met, but know intimately.  For nine months, I lived inside your womb with your steady heartbeat singing me lullabies.  The sound of your voice was my first taste of humanity.
I was there as your constant companion as you journeyed through a time for which you never planned.  I can only imagine the fear you felt when you had to reveal my existence to your family and friends.  Did you suffer rejection and scorn? Did you try to hide your growing belly from judgmental stares?
In 1969, you could have chosen a different destiny for me.  You could have ended my life before anyone knew I existed, yet something compelled you to give me a pardon.  For that, my heart quakes with humble gratitude.
As my tiny arms and legs moved inside you, what went through your conflicted mind?  Did you wonder about who I might become?  Did you agonize over what role you would play in my future? As I gaze at my three sons as they sleep in their beds, I can only try to imagine the turmoil you felt way back then.  I can't fathom the thought of not having them to hold in my arms and my heart.
As I grew in your womb, did my father stay by your side? Did he shield you from the darts of insensitive words made by well-meaning people?  Did he listen to you weep, question, and weep some more?  Did he wait expectantly as you labored to give me my first breath?
As you heard my first cry, did your certainty over my future waver?  In my mind's eye, I imagine you holding my tiny frame in your arms as, through tears, you gazed into my brand-new face.  Did you see yourself in me?  Did my first step, my first day of school, and my first date flash through your mind?
I suspect it wasn't long before a kind nurse came to take me away toward my alternate destination.  Did it feel as if she took away a part of you, as if you would never be completely whole again?
Precious birth mother, I don't really have words to describe how I feel about you and what you did for me.  Because of your choice, I became the final puzzle
piece for an exceptional family—a cowboy dad, a Southern belle mom, and a brother and sister who fought over who would hold me and feed me the most.
My life has been blessed with family and friends who encourage me to be everything God created me to be.  And now, dear birth mother, I am a mother as well.  My three sons bring me unspeakable joy.  With my husband by my side, we try to live out each day with purpose  God planted in our hearts.
Today, I must pause and say to you, "Thank you." Thank you for having the strength to give me life.  Thank you for making the painful choice to entrust my upbringing to another pair of arms.  You made the right choice for me.  My heart swells with emotion as I think of all I have seen and experienced in my almost 43 years.  The triumphs and the heartaches have made me who I am today—a compassionate, intelligent, creative woman with lots of love to give the world.
On that day when you relinquished me to my new life with my adoptive family, I took part of you with me.  The sound of your heartbeat will never leave me.  It reminds me to keep on loving even when it hurts.  It reminds me that sometimes the best decisions are the most difficult ones to make.  It reminds me to cherish every moment of my life because you, a frightened young girl, bravely fought to give it to me.
Thank you, precious birth mother.  Feel my love through this love letter until we one day meet face-to-face.  I am searching for you.
Love, Lee
***You can read more from Lee over on her blog PrayerGifts. ***