Happy Birthday Jackson Henry!
This time last year, we were anxiously awaiting your arrival! I thought you would NEVER get here, but you finally made your grand entrance at 4:03 p.m. and my life has never been the same. It's hard to believe a year has already passed.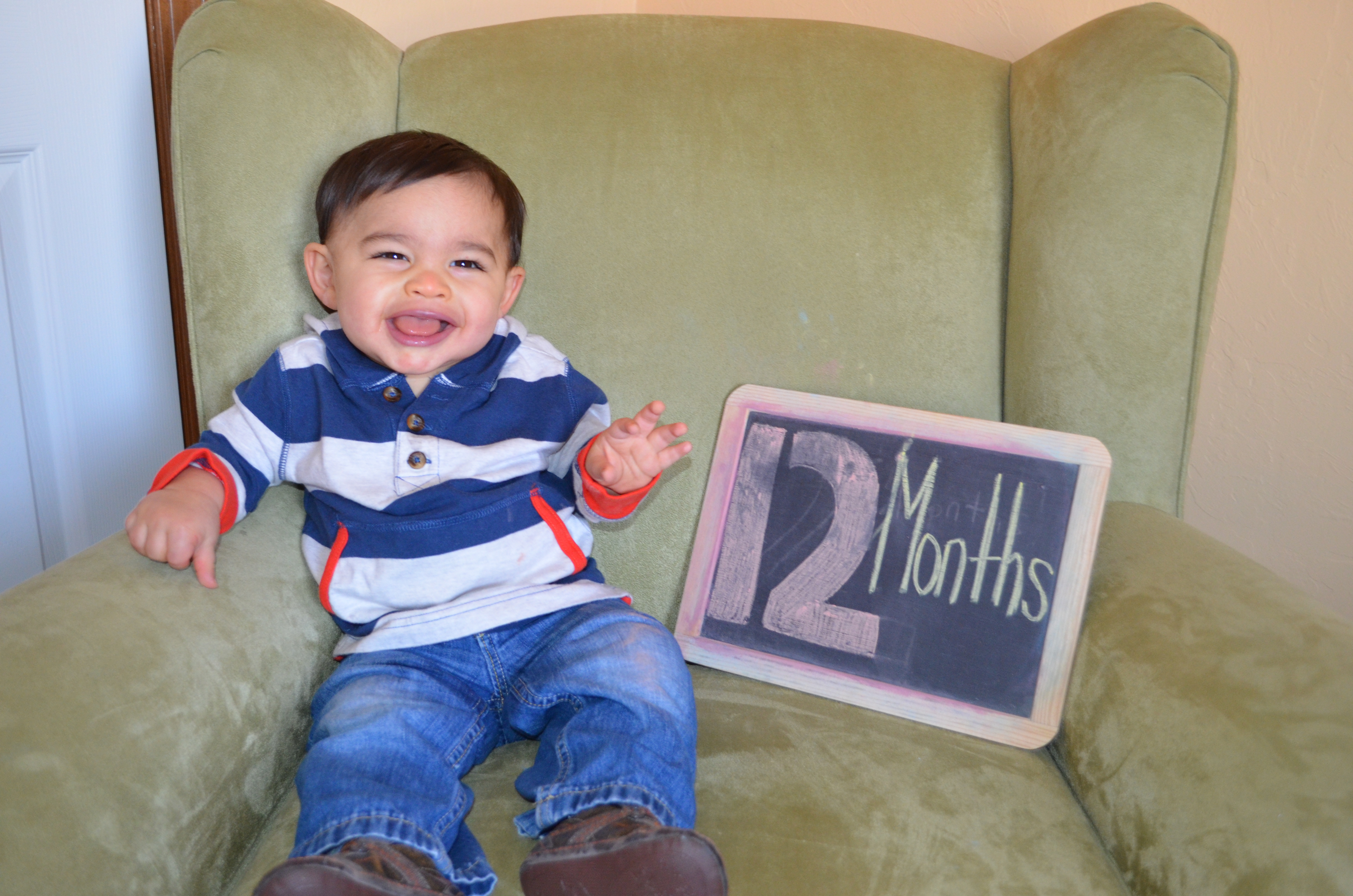 It has been such a joy watching you learn new things and you sure have a personality that shines. This month you have given mommy quite the workout 🙂 You are on the move and there is no slowing you down.
You are pulling up on EVERYTHING! The dishwasher, in the bathtub, the coffee table, your toys….
You love doors and shoes. If either of those things catch your eye, you make a mad dash for them.
You love to eat animal crackers.
When you saw the Christmas lights for the first time you smiled the biggest smile.
You are crawling on all fours now instead of army crawling, although sometimes you army crawl because it gets you where you need to go much faster.
You are such a ham! You smile the biggest smile, show your teeth and scrunch your nose.
Your top two teeth are finally through. You have 5 teeth in all.
You started drinking real milk. Mommy and Daddy are going to feel like they got a raise when we don't have to spend $35 a can on formula 🙂
When mommy spats your hand and tells you no, no, you aren't even phased. We're in trouble!
You started throwing your toys. I think we might have a quarterback or pitcher on our hands.
You enjoyed a feast your first Thanksgiving – mashed and sweet potatoes, green beans, turkey and Jello salad.
You love your Little People nativity set (really all your Little People toys) and the first thing you did was put Baby Jesus in your mouth. I guess you know the true meaning of Christmas.
We celebrated your 1st Birthday Little Blue Truck style. You were sick with RSV so your little friends didn't get to come because you were so contagious. Your Pop, Lolli, Missy, Dude, Auntie M and Aunt Adrienne were all there to celebrate YOU!