The sound of giving is the telephone ringing and my mother saying she wants to do Christmas differently this year. It's hearing her say she wants her family to forgo exchanging Christmas gifts to help a child in need.
"In everything I did, I showed you that by this kind of hard work we must help the weak, remembering the words the Lord Jesus himself said: 'It is more blessed to give than to receive." (Acts 20:35)
Joy fills my heart as I hear my mom's request – maybe she's beginning to understand this burning passion I have for orphans.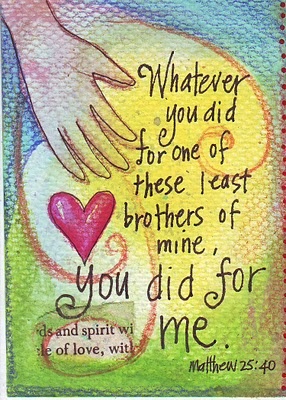 Something has sparked her interest. She wants to know if I will help her sign up to sponsor a child through Compassion International once she collects money from each family member – money that will be used for an eternal purpose instead of to buy a gift that will sit on a shelf collecting dust.
Giving just $38 a month means a child will have hope. It means they will not go hungry, they will not thirst for clean drinking water, they will not wonder whether or not someone cares. If you choose to give, a child will know they are loved. As their sponsor you will give them the greatest gift – hope.
And really, that's what Christmas is all about. God's gift, through the birth of Jesus that first Christmas and every Christmas since has been hope.
"May the God of hope fill you with all joy and peace as you trust him, so that you may overflow with hope by the power of the Holy Spirit." (Romans 15:13)
Giving is reaching out a hand to help Compassion International raise $20,000 for children in poverty this Christmas season. Will you help? Choose to give the greatest gift to a child in need this Christmas – give hope!
To sponsor a child, click here.
To browse through the Compassion Christmas Gift Catalog, click here.