I was in  wonder of God this week.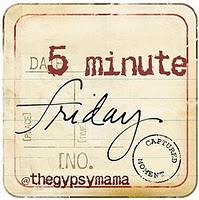 According to the dictionary, wonder is "a feeling of surprise mingled with admiration, caused by something beautiful, unexpected, unfamiliar, or inexplicable."
A friend had asked me to pray for her sister. It seemed as if she was going to miscarry, again. I prayed. I cried. I asked God to comfort my friend. I was heartbroken.
Then….the wonder of God. Then the miracle. My friend did not miscarry. There was a heartbeat. Once again, I cried. I was in complete awe of God's amazing miracle.
God is a God of miracles. Always has been, always will be. I should not have been surprised.
Today I'm linking up for Five Minute Friday over at Lisa Jo's blog. Join us here.