Last year at this time I was anxiously awaiting the arrival of my son. My Christmas shopping (what little I did) was complete by Thanksgiving and I was not consumed by holiday related stress.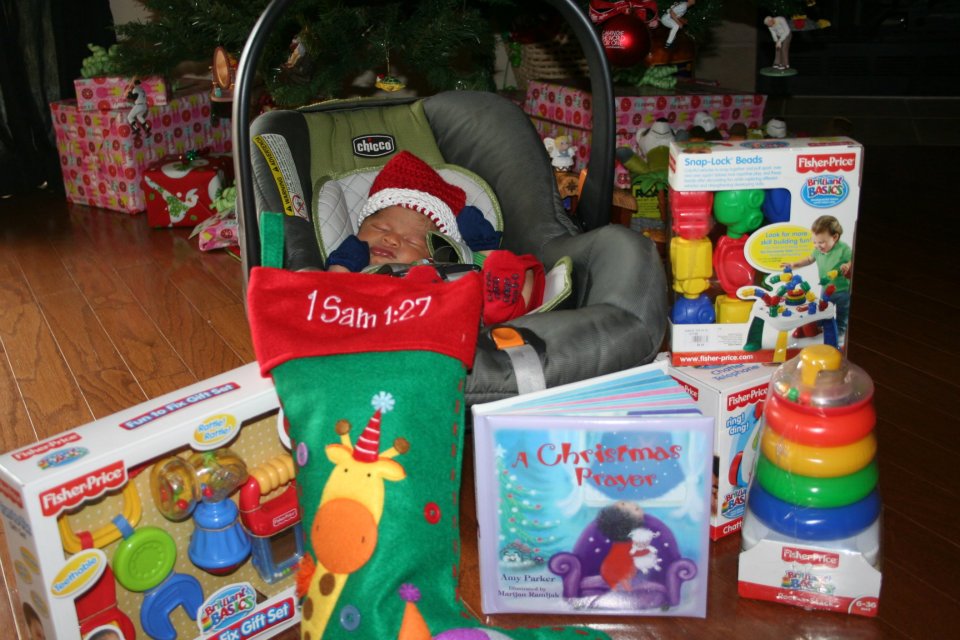 I enjoyed Thanksgiving by passing out 1500 food boxes to the near homeless and participating in the Mission's Thanksgiving Feast. Once Thanksgiving was over, I put up all my Christmas decor and waited. Waited for the call that my son was about to make his grand entrance into the world.
Last year I celebrated Christmas for its true meaning – the birth of my Saviour, while thanking God for the best Christmas gift EVER – Jackson Henry.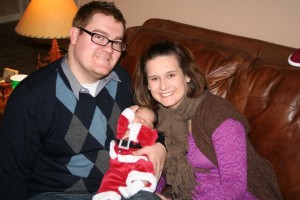 It's not even Thanksgiving and I feel like I'm in panic mode. I'm making lists and checking them twice. I'm trying to figure out how to purchase all the gifts when I'm not bringing home a paycheck anymore. I'm planning Jackson's 1st Birthday party, which will be tucked between Thanksgiving and Christmas, while being absolutely adament that there not be a single Christmas decoration in his first year birthday photos.
This year we will not put up the Christmas tree the day after Thanksgiving. I refuse! Jackson's birthday is December 14th and for one year I want to make sure it's completely seperate from all things Christmas.
I'm trying to take a deep breath, forget the long list, and remind myself how peaceful and stress-free last Christmas was (aside from the colic induced screams) 🙂
My absolute favorite part of the Charlie Brown Christmas movie is when Linus shares the true meaning of Christmas. It makes my heart happy to hear him recite scripture in his Linus voice!
"And there were in the same country shepherds abiding in the field, keeping watch over their flock by night. And lo, the angel of the Lord came upon them, and the glory of the Lord shone round about them: and they were sore afraid. And the angel said unto them, 'Fear not: for behold, I bring unto you good tidings of great joy, which shall be to all people. For unto you is born this day in the City of David a Savior, which is Christ the Lord. And this shall be a sign unto you; Ye shall find the babe wrapped in swaddling clothes, lying in a manger.' And suddenly there was with the angel a multitude of the heavenly host, praising God, and saying, 'Glory to God in the highest, and on earth peace, good will toward men.'"
I want those words to sink deep into my soul. These words are Christmas. It's not about gifts, stressful trips to the mall, or cramming your schedule so full that you forget to sit at the feet of Jesus and thank Him.
I'm excited about a new tradition we are going to start this year. We are going to focus more on giving – and not just monetary things. We are going to focus on giving love, hope, peace, and joy. Our family is going to participate in Light 'Em Up!

In the next week or so, I will share some of the things our family will do to bless the socks out of others this Christmas. They don't cost a lot of money, they aren't hard to do, but they will reflect the TRUE meaning of the season.
Is your family participating in Light 'Em Up? What do you do during the holidays to keep your focus on Jesus? I would love to hear your ideas! Please share in the comments below!