I was so excited when I saw the brown package on my front porch! I couldn't wait for Jackson to take a nap so I could curl up on the couch to read Kim De Blecourt's book, "Until We All Come Home".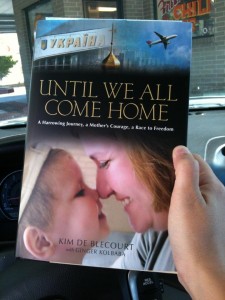 ****you can buy your copy here. Hurry. You. Must. Read. This. Book.****
When Kim asked if anyone was interested in reading the book and writing a review on their blog, I knew I had to. The book is about adoption. It's about orphan care. It's about how God moved mountains for one small boy in the Ukraine. Throughout the pages, you feel the mighty love of our Heavenly Father. Not just for sweet Jake, but for each and every one of His children.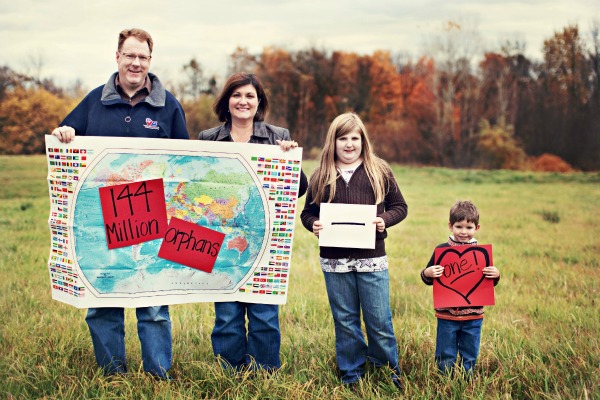 Kim writes, "That is my purpose in writing this story: to show how important the fatherless are to our Heavenly Father. As a community, culture, and church, we've lost the urgency of caring for orphans, but I've learned firsthand how important these forgotten ones are to him….
We who have so much, need to reach out to the orphans of this world and show them the care, hope, and love they deserve….this is the story of a God who will move mountains for one abandoned child, who will stop at nothing to show how much he loves and cares for the orphan, and who knows each one by name."
I read Kim's book in two days! (That's a miracle when you have a very active 10-month-old) By page nine I was gripped with fear, a few pages later I was in tears. I felt every emotion of the excruciating journey to bring Jake home.
Kim's faith inspired me., and I know it will inspire you.  As I read, I wondered if I would have fought so hard? Or would I have given up? Kim's faith moved mountains. She fought until her son was home and was no longer known as an orphan. He had a new name – loved. Jake. Son.
Her story is a reflection of God's love for each and every one of his children. Just as Kim and her family fought for Jake, God fights for each of us: "he predestined us to be adopted as his sons through Jesus Christ, in accordance with his pleasure and will." (Eph. 1:5)
Just as Jake received a new name, so does everyone who is adopted into God's kingdom.
We are no longer orphans. We are God's children.