I can't believe it's November 1st! Today marks two things – the beginning of Adoption Awareness Month and the beginning of a yearly tradition that I have 🙂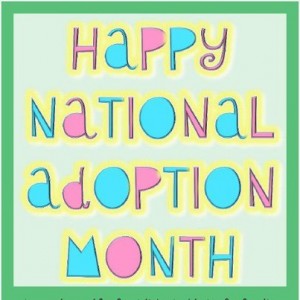 This month I have the chance (and so do you) to bring awareness about adoption to the world. I know that throughout our journey, we came in contact with a lot of people who just didn't get it. They couldn't fathom why we didn't want our own children. I feel like there's still this sense that adoption is only second best – oh how I pray that one day people won't even flinch when you say you have or you are adopting. When people don't think twice when they see a family made up of white faces and brown faces and every color in between.
 Have you ever considered adoption? Have you considered supporting a family who is currently up to their ears in adoption paperwork, and wading through the long, process to bring their child home?
Would you join me this month and pray for the kids all over the world who need forever families? Join me in prayer for the many families who have been called to adopt?
After all, God sets the lonely in families! (Psalm 68:6) Praise Jesus!
The second reason I love November 1st, is because my family gets to use this fun little calendar I made last year (thanks Pinterest) and write down what we are thankful for everyday leading up to Thanksgiving (and after too).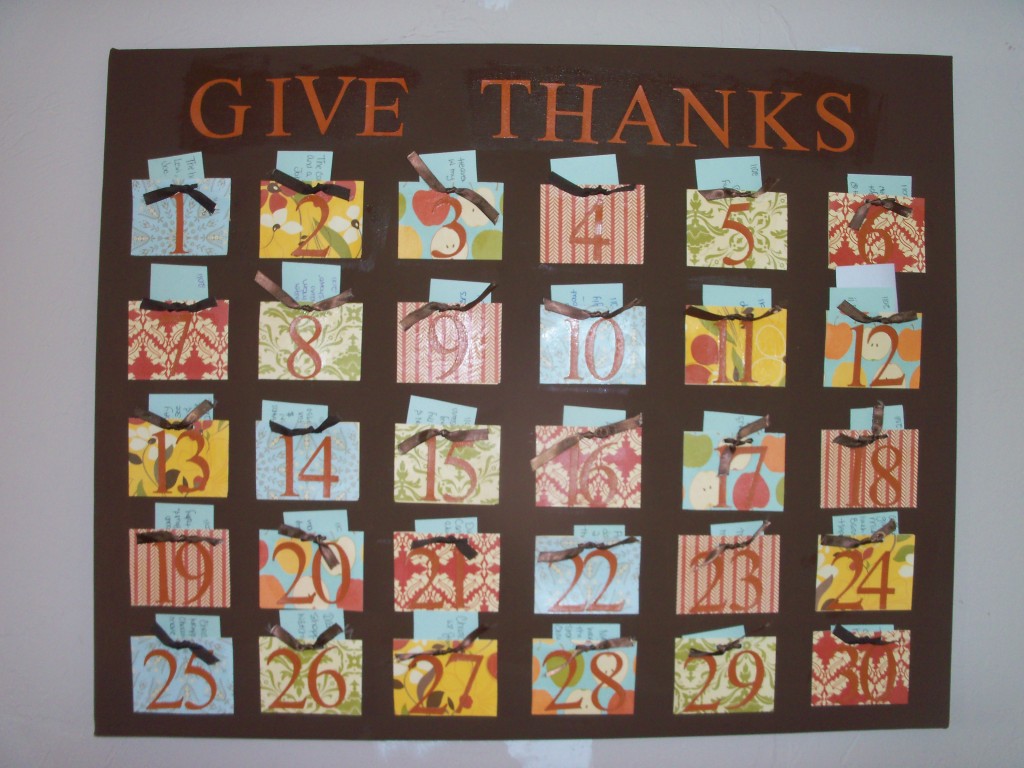 Don't get me wrong, I am thankful EVERY day, but I love taking the time to do this each day. It's a great way to remind myself what Thanksgiving is really all about – cause it's not just about the turkey and the mashed potatoes. And really, we have SO much to be thankful for.
I loved reading over some of the things I was thankful for last year…I thought I would share a few with you before I share what I am thankful for today!
Holiday ice cream with Justin and Abby – awesome co-workers
The cold, crisp, fall weather and a gelato date with John
Sunday naps and getting to see our birth mother – Jackson could be here in 3 weeks!
So what are you thankful for today? I would love to hear!
Today I am thankful that I get to take Jackson to story time each week. I love seeing his face light up when certain songs come on. I love that we have met such great friends through story time. And I don't even mind that I spend the entire 30 minutes chasing and wrestling my son 🙂
Here's a photo of us with our friends Harmonee and Emily. We met them at story time when the kids were just 4-months-old – they were born 5 days apart!