On Saturday my friend Emily came over and we had girls' night. By girls night, I mean we ate cookies, looked through photo albums, and talked until midnight. It was much needed. She is the mommy to Jackson's friend Harmonee who is just 5 days older than he is!
I thought I would share the cookie recipe I made. It was the first time I tried the recipe and they were divine!
Chocolate Chip Banana Oatmeal Cookies Recipe:
Ingredients:
1 1/2 cup all-purpose flour
1 teaspoon salt
1/2 teaspoon baking soda
3/4 cup unsalted butter, softened
1/2 cup granulated sugar
1/2 cup packed light brown sugar
1 egg
1 1/2 teaspoons pure vanilla extract
1/2 cup mashed ripe banana (about 1 large)
1 cup old-fashioned rolled oats
2 cups chocolate chips
Directions: Preheat oven to 375 degrees. Whisk together flour, salt, and baking soda in a small bowl and set aside. Place butter and sugars into a mixing bowl and beat on medium speed until pale and fluffy. Reduce speed to low. Add egg and vanilla and mix until combined. Mix in banana. Add flour and mix until just combined. Stir in oats and chocolate chips. Using a 1 1/2-inch ice cream scoop or cookie scoop, drop dough onto baking sheets spacing about 2 inches apart. Bake cookies until golden brown and just set, about 12 to 13 minutes.
And here's a secret about me – I am a MESSY baker! My husband cringes when I get in the kitchen to bake/cook. I can't do it neatly. There's a  photo below to proove it! 🙂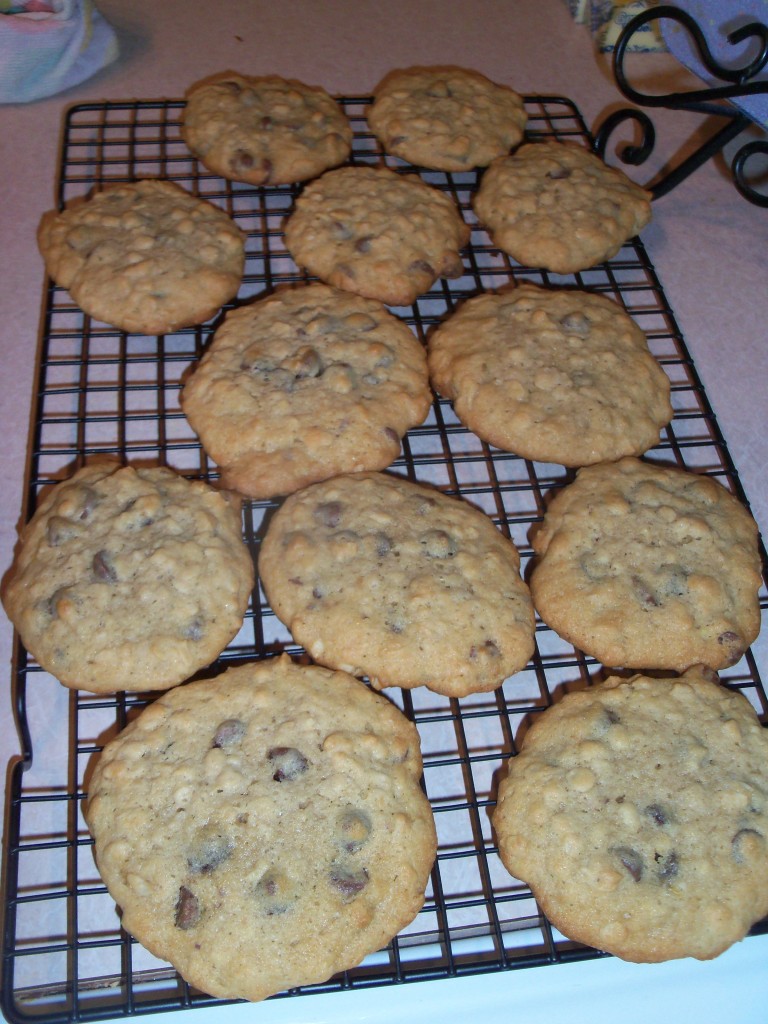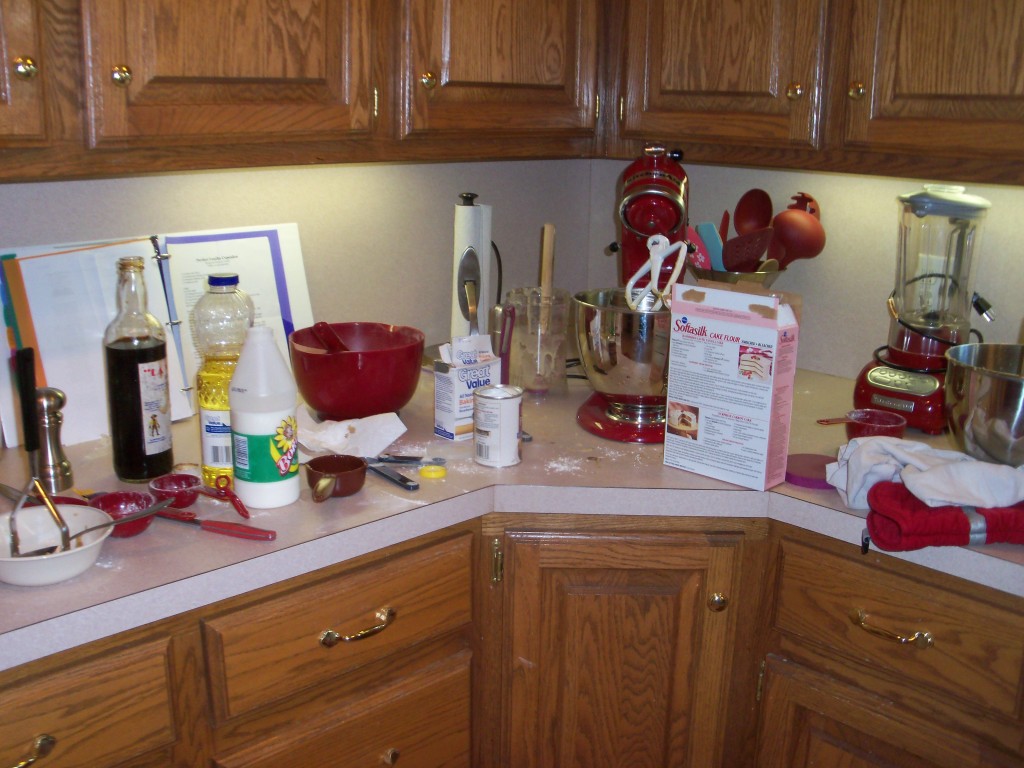 Maybe you can whip up a batch of these cookies this afternoon and enjoy them while you watch some Sunday football 🙂 Happy Sunday!