When the bathtub wouldn't drain and the toilet started to gurgle, I knew we had problems. I picked up the phone to call John – what a wonderful birthday he was having.
We had been up most of the night with a sick baby boy and now I was calling to tell him that for the second time in a year, we had water coming up from the drain on the laundry room floor. Happy Birthday, honey!
He came home, cleaned up the mess, and then headed back to work – his coworkers were taking him to lunch to celebrate the big 33! Meanwhile, I was a tad bit tiffed to be home with an inconsolable screaming baby waiting on the Roto Rooter man.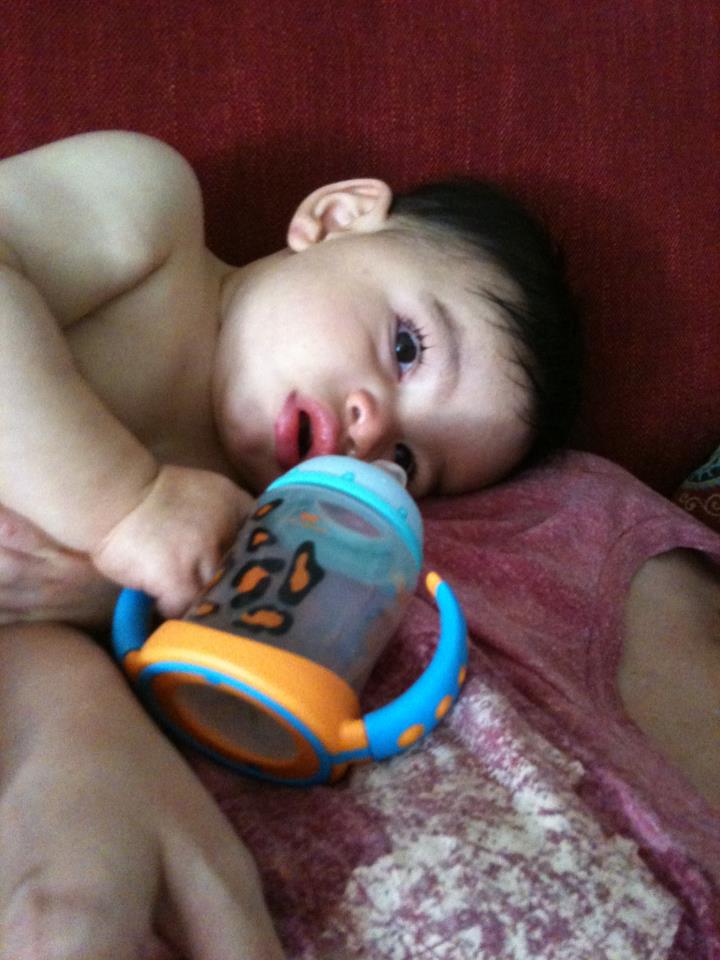 My plans to make John's birthday special were ruined! I sensed it was coming when I wished him Happy Birthday at 3 a.m., almost incapable of holding my eyes open while wrestling my little animal of a son.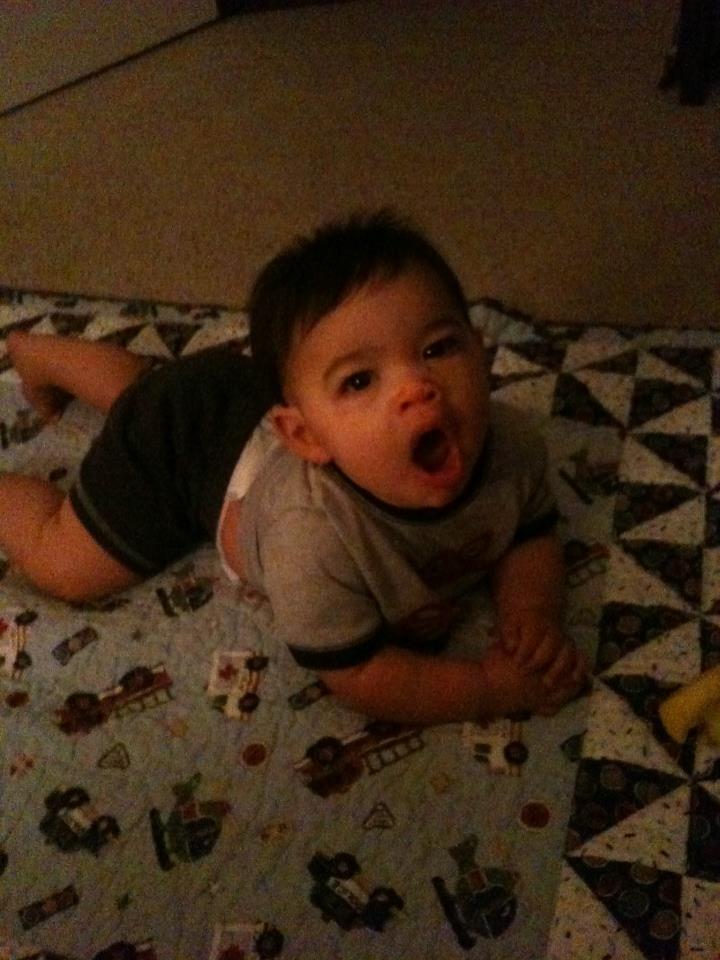 (This is Jackson at 3 a.m.)
In the midst of our morning disaster, my friend Emily surprised me and dropped off a goody bag to brighten my day – she's one of those friends who is Just. Like. Me.! She knows that a Dr Pepper, Reese's Peanut Butter Cups and office supplies can make any day better. I think the goody bag might have been my saving grace yesterday!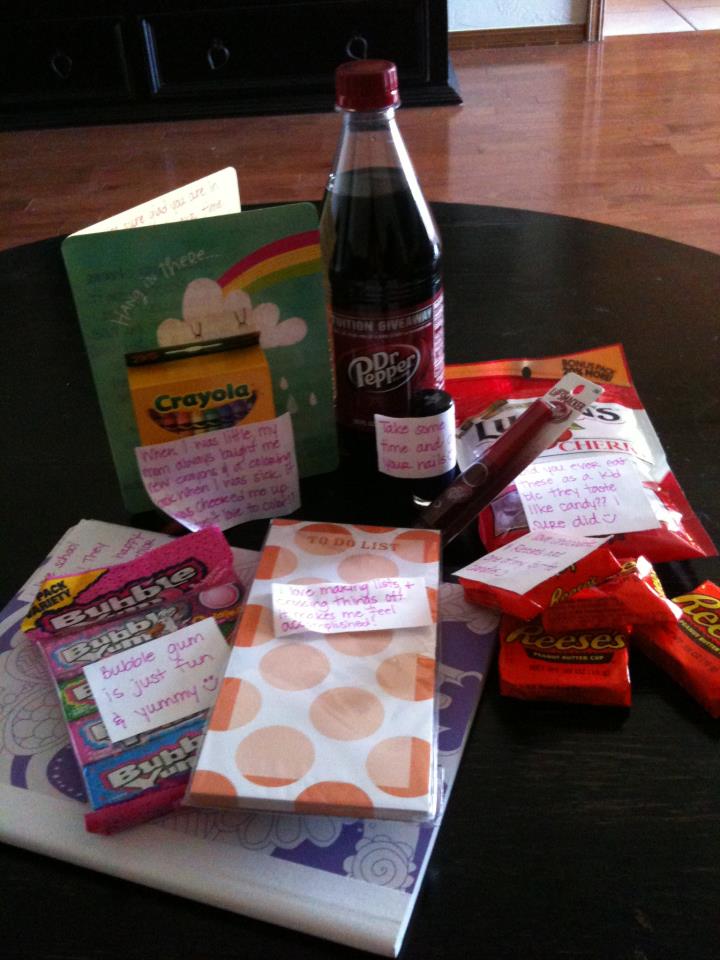 I spent the day covered in snot and slobber, unable to get my baby boy comfortable. John met me at the doctors office and took Jackson home so I could run out and get his birthday cupcakes. I had good intentions of making him a cake, but poop water coming from my drains quickly changed that plan!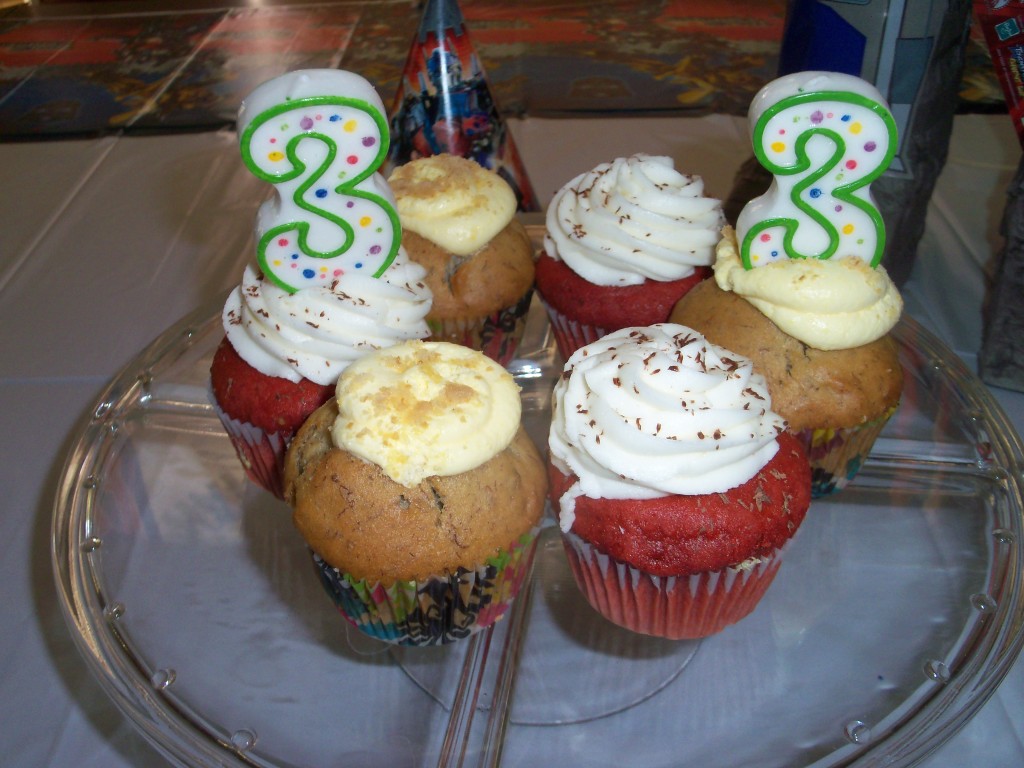 But in the midst of all the chaos I realized I had things to be thankful for!
Thankful our Roto Rooter bill was only $128 and not $300
Thankful that my husband doesn't care as much about birthdays as I do – if poop water had flooded my utility room on my birthday it would have been the end of the world.
Thankful that my pediatrician can get us in quickly and that Jackson doesn't have strep throat again – just a yucky virus.
Thankful that there's a great cupcake place around the corner
Thankful that even when Jackson feels stinky, the Mickey Mouse Clubhouse theme song makes him smile.
Thankful that John is the bad guy that sucks the boogers out of Jackson's nose.
Here's a few photos from John's birthday! Jackson wasn't crying, thank goodness!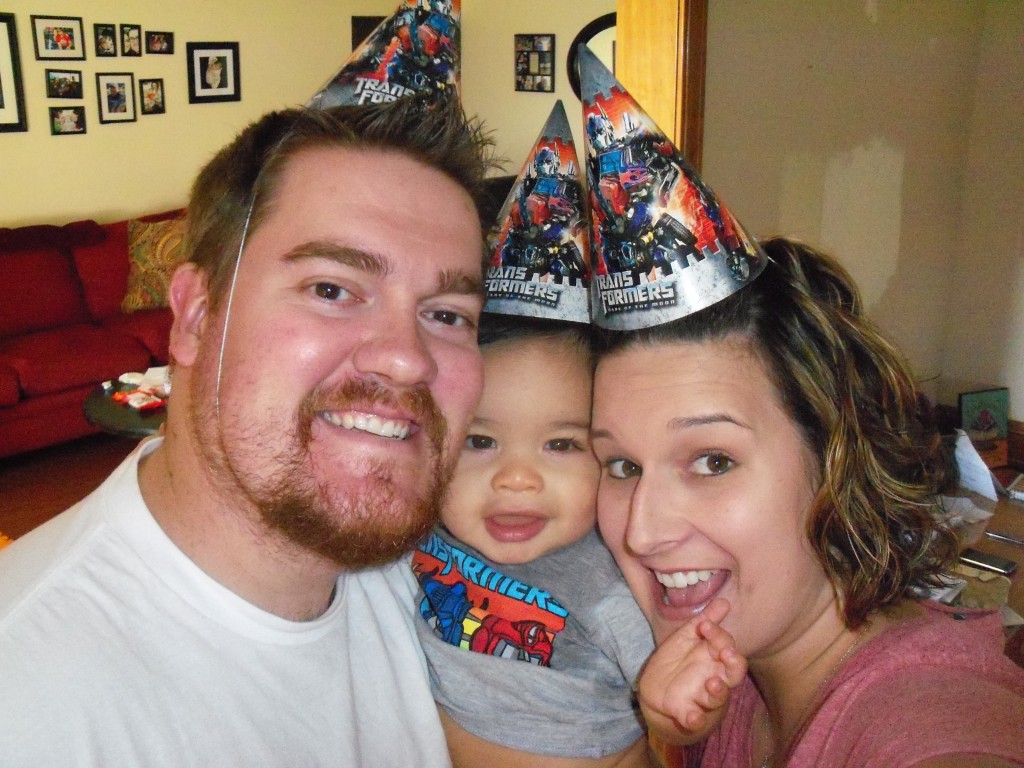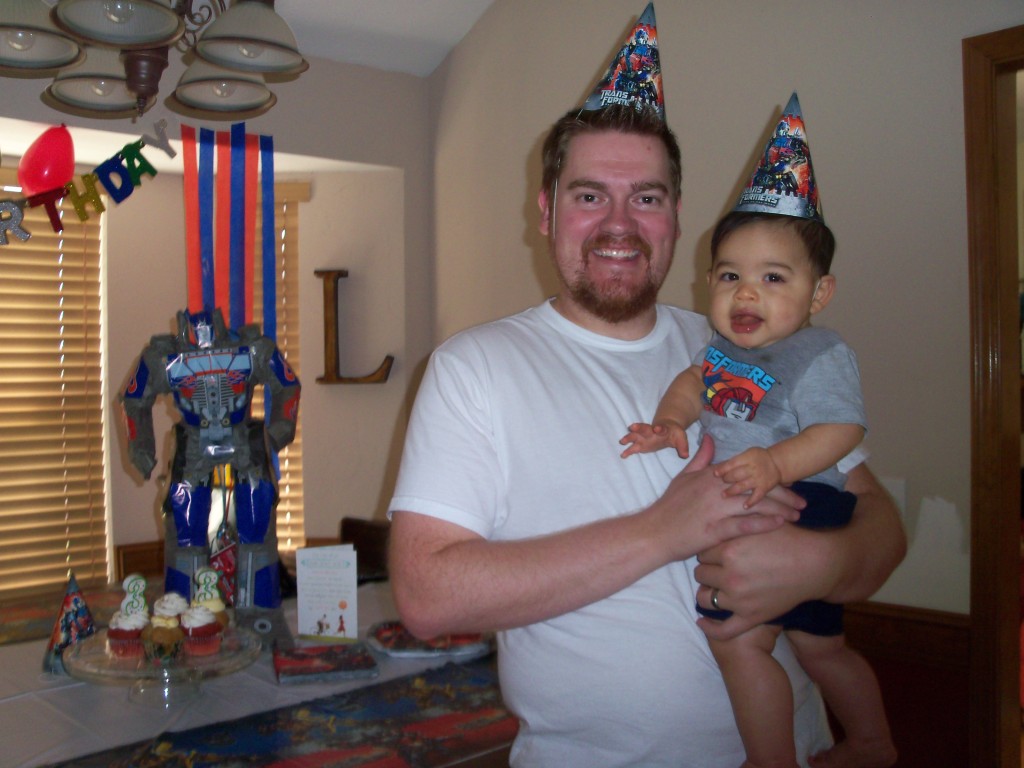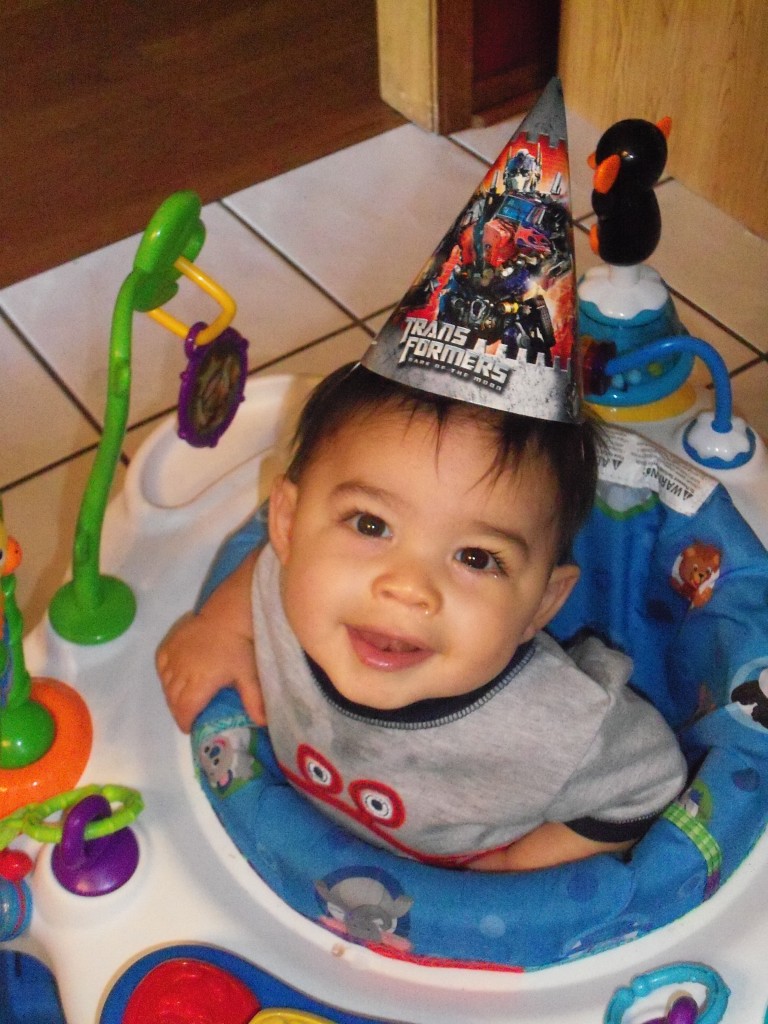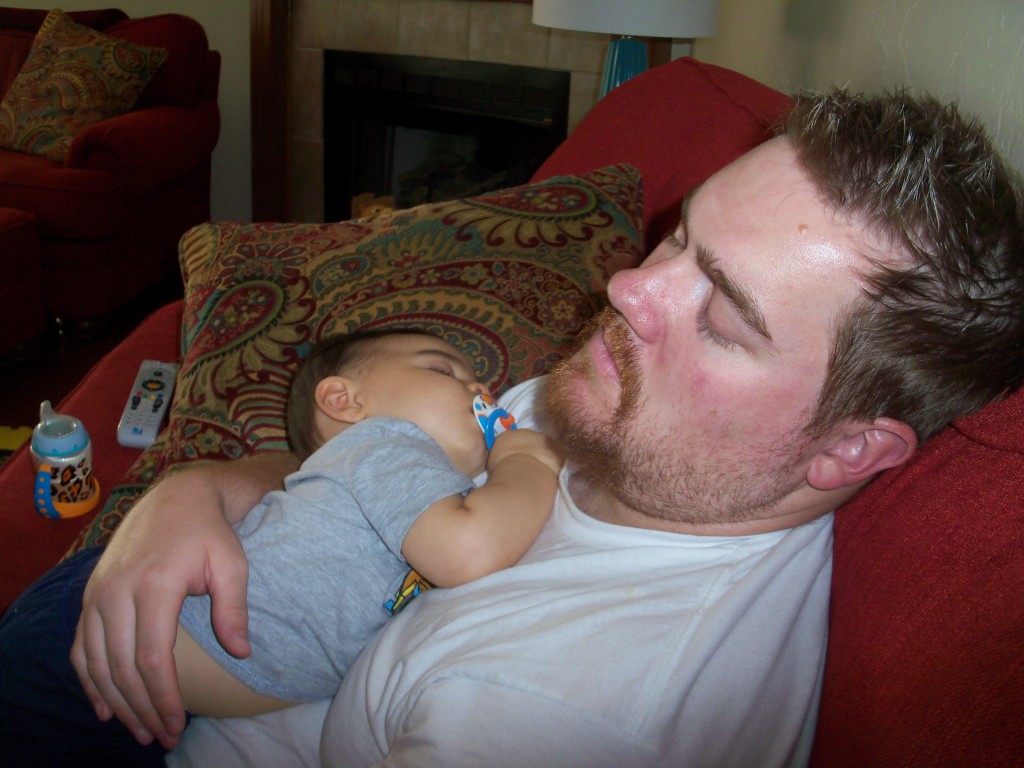 John spent most of his birthday holding a fussy, sick, baby!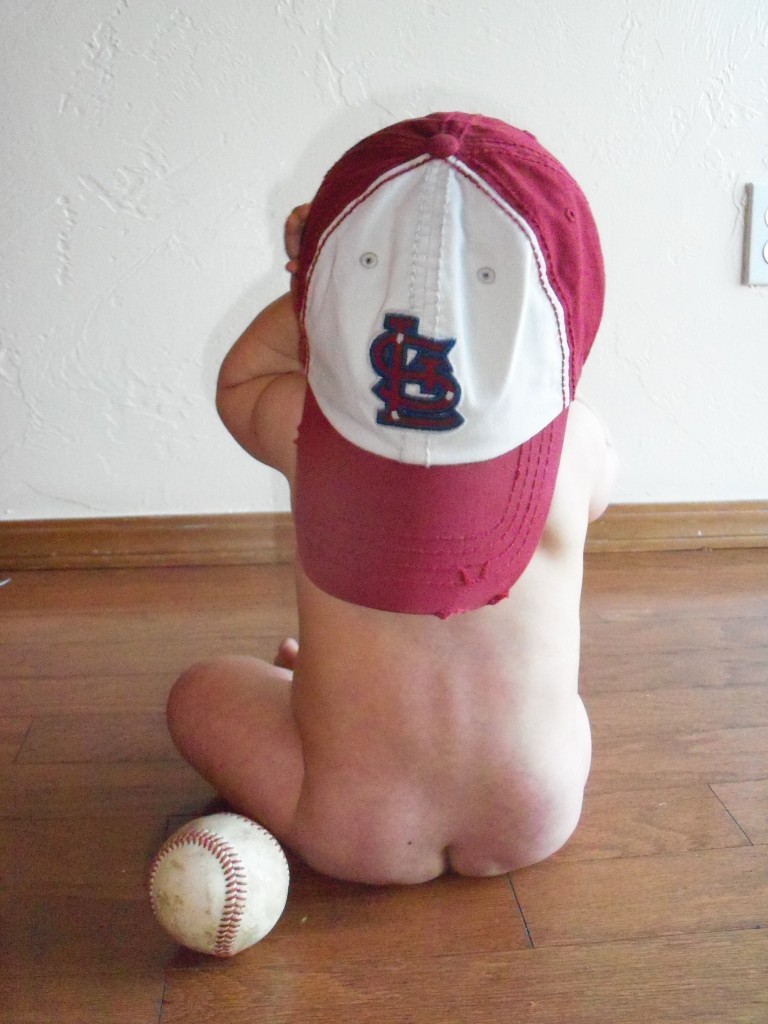 These are photos I took of Jackson for John's birthday! Gotta love ideas you find on Pinterest! 🙂